Welcome to our blog! Ling is a former biology teacher but now on adjunct-teaching, and myself – CY – a tertiary institution Lecturer. The both of us have been together for a while, and were married in November 2006. Our daughter, Hannah, joined our family in June 2009 and she was joined by Peter in June 2013.
Our blog entries are largely centered around rants of living and working in Singapore, dining at foodcourts, and recipes when cooking at home. This web site has been around since early 1996, and I've been writing my reflections and muses here since that time. The site formally moved to the "blog" format in 2005, but suffered a catastrophic crash in March 2007. We lost several hundreds of our blog entries written over the years in that crash. And just over a year later again in May 2008 while trying to upgrade WordPress, we lost about another hundred posts.:(
Still, what's the more precious are our memories. So, we're glad to have you visit our site to share with some of these. Do enjoy your stay here, and God bless!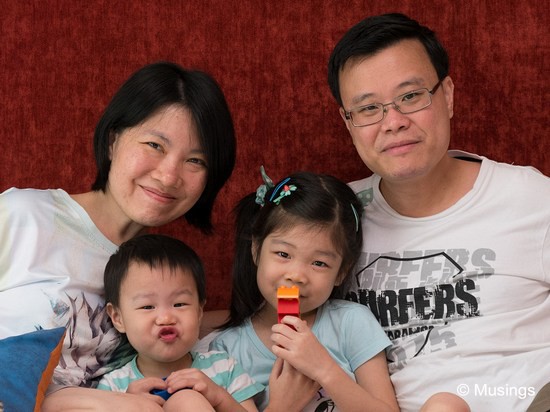 Disclaimer too: none of the three authors in this blog are representing our respective institutions and workplaces in the materials we write and post here.
Also, this is a privately owned space, and the only full freedom of expression allowed here is for persons known personally to us. Profanity-laden strangers, please visit someone else's blog.
Updated: Jun 2015