Wedding
now browsing by tag
Royal Wedding Music
On FRI evening, I received an SMS from Ling:
Am watching the Royal Wedding on Channel 5 now. =)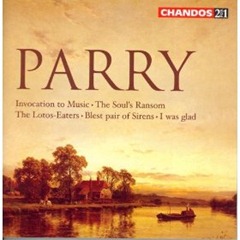 Ugh. And I was still in school for an event! I did catch the ceremony the next morning though, courtesy of Youtube HD broadcasts. Quite a spectacle, and it looked even better on a large screen Plasma.
What especially interested me though were the music items chosen for the ceremony. Most I recognized, but two I didn't: the Bridal Processional – 'I was Glad' by the 19th century English composer Hubert Parry, and the Signing of Registers music, 'Blest pair of Sirens' by the same composer, written for Queen Victoria's golden jubilee. Absolutely marvelous music, and reminiscent of both Elgar and Brahms' works! I scouted around at my usual online music stores and found these two pieces only as part of a larger album. Bought the album straight away.
Spousal Details
There was a letter in this morning's edition of TODAY that made me chuckle. Read on:
Can't recall wife's birthday, so no help from telco
byXXX
Two days ago, I received a frantic call from my wife who is on holiday overseas, saying that her handbag containing her mobile phone had been stolen.
Immediately, I called M1 to ask for her phone line to be suspended. I was asked to provide my wife's name, phone number, address, postal code, IC number – to all of which I gave the correct reply. Then, I was asked her date of birth. When I said I could not really remember, I was told my desperate request could not be acceded to. Weren't the correct replies I gave earlier sufficient for them to act?
As the last straw, I was told to call my wife to ask for her birth date. How could I, when her phone had been stolen!
I hung up the phone and am now waiting for the phone bill to come.
It shouldn't take a fetch to conclude what's so funny about this letter. No, it's not about the telco's insistence on doing things by the book, but of this fellow writing to a widely distributed newspaper announcing to all and sundry that he doesn't remember his wife's birthday! I wonder if he was thinking clearly when he wrote this letter, because the online community responding to this letter are all having a good laugh at his expense.
This letter brings to mind our wedding, like 4.5 years ago. As customs go, in order for the bridegroom to get to the bride, he has to get pass the sister-ette party. The local practice here routinely demand lots of willingness on the part of the bridegroom to basically, well, grovel and beg and do nutty things (in Western terms, it's called 'ragging'). Having a big wallet stuffed with notes, especially of the blue kind i.e. $50, helps to grease the wheels too.
In my case, I'd already declared to Ling the week before our wedding that while I was willing to partake in a small bit of these customary festivities just to get into the spirit of the occasion, I was not going to beg, nor grovel, nor do demeaning things to myself just to get past the gate. Thankfully, the sisterette party heeded and obeyed – mostly. When it came to the Q&A portion, they thought they had me nailed when they asked for Ling's NRIC number – which I easily rattled off my head!
The long and short of it is that there are a couple of things you must always remember of your spouse. The telephone number, birthdate, and the NRIC number – and I'm glad to report that I got all of them on permanently imprinted in my brain, very early on.
Now, if only Ling could say the same… :)
Dear John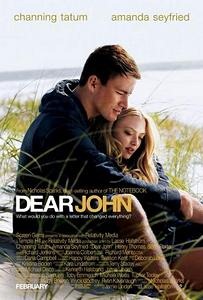 Dear John (2010) – on rental. The other romantic drama to arrive while I was away was Dear John, a film starring Channing Tatum, the beefcake previously seen in G. I. Joe: The Rise of Cobra, and up and coming young actress Amanda Seyfried.
The film is an adaptation of a book of the same name by Nicholas Sparks, though Internet pundits are saying is only a 'loose' adaptation. Still, that it's supposedly coming (somewhat at least) from Sparks' material should immediately tell you loads about what the film involves: tragedy, love, and lots of kleenex. Tatum plays John, a serving member of a 'Special Forces' unit with the US Army, who's on vacation leave. He meets Savannah, a college student on spring break. The two hit off immediately, and within the short fortnight of leave, fall in love. John returns to active service for a year, and the two begin a long correspondence of letters to each other.
I'm pretty familiar with the film's context to be sure. Our courtship days were mostly via long-distance, and communication for at least 80% off the time I knew Ling prior to our marital engagement. We were all on MSN, emails and phone-calls. In fact, we became a 'success' story for a certain Government social agency's portal here, and the published interview we had was centered on debunking two popular theories: firstly that long-distance relationships don't work, and secondly that it's madness to be in a relationship with someone doing a Ph.D.
I expect films based on Sparks' material to be manipulative. In all the film adaptations of his books, you routinely get the whole machinery working in overdrive to elicit "awwwws" and tears from you: the music, the virtuous characters in difficult situations, dialog, and the story situations and setups.
Be prepared for scenes like these. 
However, even allowing for lots of compensation for the way the film tries to get those specific reactions from you, the film's just not very good in so many other respects. The most serious one: the major plot point which sets up conflict between Savannah and John – specifically that Savannah leaves John for someone else – and the tone for the last one third of the film is based off an off-camera action that isn't just poorly related in dialog, but it's absurd to begin with as there was very little material in the film earlier on to establish a significant possibility of that action happening to begin with.
And while the film's outdoor locations of South Carolina are lovely in Spring, the numerous scenes depicting John "at work" and at war are terrible. Specifically, they look utterly fake and even more low-budget than current TV productions based on war themes. Ok, so some of us who aren't as interested in battle scenes can't tell or won't mind. But trust me when I say this: if a major story point in your film is about the long physical distances separating your couple in love, not putting enough effort to dress up those far flung locations so that they don't look like your neighboring film lots isn't going to do you any favors.
Those expressive eyes.
As for the acting… oh the horror. As impossible as this might sound, Keanu Reeves has a new rival when it comes to playing wood. Tatum's great when it comes to physical roles, but expecting him to play dramatic leads like in Dear John is just too much for the actor. Seyfried fares slightly better with those huge expressive eyes of hers but she's got loads of bad dialog to utter out still.
On balance; this film will work for the ardent fans of films based on Sparks' books. If you don't mind the terrible dialog and acting performances, the film does succeed in pulling those heartstrings. To this end, I don't think it's a total loss.





No World Cup?!
There are two really bizarre incidents covered in the newspapers these days. One of them is the still unfolding Apple vs Gizmodo drama over a misplaced iPhone prototype, and the other is a more localized issue. Thanks to messed-up competitive bidding between the major television companies, those of us here in Singapore might not be able to watch the coming FIFA World Cup 2010.
The latter especially strikes a chord in me. Because just 4 years ago, I'd just returned from Perth after concluding my Ph.D work and was back in Singapore seeking employment, doing marriage preparations and planning for our new home – and for several evenings a week in that month of June in 2006, the two of us would spend our time at McDonalds watching the World Cup.
Oh, we could have watched the matches from home, but there's just incredible thrill watching the events with other Singaporeans. It's also one of those few occasion types where I don't mind noise – there's a lot of fun cheering, howling, yelling with everyone else in the small restaurant. I think McDonalds themselves welcomed the patrons:  they even sent staff during matches to take orders from the crowd, then return with trays of food.:)
Things are a little different 4 years later now of course, even if by some rare chance Singapore does get coverage of the World Cup. There's Hannah to think about, but it'd be in the June holiday break, so if the matches in South Africa match our hours here, Singapore still might be able to watch the live coverage.
But hey – during that crucial month I won't be in Singapore anyway! There should be TVs in the accommodation I'm at – I hope. :)
Update: We'll be getting to watch the competition – hooray!
"SINGAPORE: After more than six months of nail-biting suspense, sources have confirmed that football fans will be able to watch all 64 matches of the 2010 World Cup finals in South Africa 'live' on television in Singapore."
The Hangover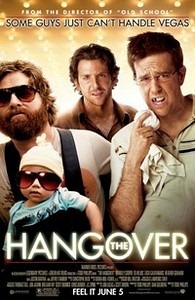 The Hangover (2009) – on rental. There were a couple of things during our wedding 3.5 years ago that I didn't want to make a big deal of. One was that whole 'buying of the bride' that a lot of bridesmaids have fun at at the bridegroom's expense – and on that, my best man back then, Matt, has a story to tell about taking the bullet for me!
But there was another such wedding event that I had zero interest in, and that was the Bachelor's Party. Maybe it's just not that big a thing in this part of the world, but it sure is a curious phenomenon elsewhere. The Hangover is a story about one such party when four friends – the bridegroom among them – head out to Las Vegas 48 hours before the wedding for a last night out, but wake up the next morning to see their $4200 a night hotel suite ripped to shreds, a hooker sneaking out, a baby in the wardrobe, and Mike Tyson's tiger in the bathroom.
If that wasn't enough, the bridegroom is missing… 24 hours before the wedding LOL The rest of the film sees the three retracing their footsteps in Las Vegas trying to figure out what on earth happened before they all passed out dead drunk the night before.
There's a lot of crass humor and (male) nudity in The Hangover, but little of it feels forced or included for showmanship, except OK maybe one scene involving an Asian mob boss who's found naked in the three's car trunk. It's simply an adult comedy involving adults in the aftermath of a wild Bachelor's Party that's gone all wrong.
I think what worked in the film is the sincerity of both the story and that the three friends are all likable in their own way. The three have no clue what happened the day before as they can't remember a thing, but in their journey they meet people who do remember who they are. It's mind games abound, mixed with a lot of flesh, bodily fluids, liquor and drugs.
While there are four leads in The Hangover, the lion's share of time goes to three of them, and two of the three play familiar types. There's Phil, the jock and apparent leader of the four, and who relishes the opportunity to sink his teeth into the city of sin. There's Stu, a dentist who's henpecked by his fiancee and to whom he has to lie and say their party is in wine country; and Alan, a socially inept soon to be brother-in-law of the bridegroom, Doug, whose presence is semi-limited to the first and last acts of the film.
The Hangover doesn't quite descend to the low rungs of Sasha Baron Cohen's Borat, but I can still imagine Ling going purple with horror at the sort of crazy depravity in the film. It's also gratifying – at some level at least – that an adult comedy like this can make it to our shores in a otherwise normally prudish Singapore, and on home rental even too. The film was a huge financial success at the box office, and was critically praised by reviewers on aggregate sites. It gets a recommendation from me, but only if you can laugh at the sort of adult situations abound in this film.:)





Wedding Anniversary #3
It's been down pouring quite a bit since the last fortnight, so weather in the evenings and in many occasions even afternoons have been very pleasantly cool. We were at Hougang Mall on Tuesday evening for our H1N1 jabs, but returned again the following night for our wedding anniversary. Have to pacify the wife and turn it into a bit of an  occasion!
Dinner was at the Xiao Xuan Feng Chinese restaurant located at the cluster of eateries/restaurants on the second level. We've passed by the place several times before but haven't till yesterday night dined at the place. The food was pretty alright, and service impeccable from waitress staff from I'm guessing mainland China. I think we'll have to bring Matt to this eatery for its Chinese cuisine when he comes visit again next February.
As crowds were reasonably light there too, one of the waitresses even sneaked several opportunities to chat with Hannah. Yep; she's one happy baby.:)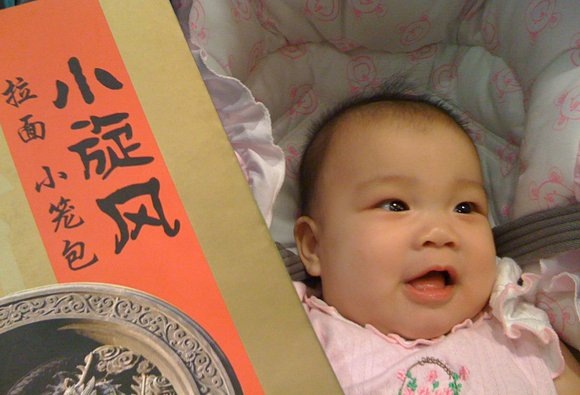 On that in fact, Ling I think may soon be sharing an experience yesterday when she brought Hannah along for a medical appointment. Something to do with getting nurses to do infant care for us LOL.
Wedding Music – Revisited
Nearly a year ago I wrote a series of posts on wedding music. Even though our own event was 3 years ago, whenever I listen to a music composition, my subconscious self still goes on appraisal mode to see if it's good music for weddings. So, here's an update to my wedding music post from last September with new additions:
Father of the Bride – Opening Title – by Alan Silvestri
Father of the Bride – Annie's Theme – by Alan SIlvestri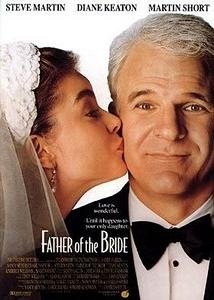 Father of the Bride is an old comedy from 1991 starring comedian Steve Martin as George Banks, a nervous dad whose daughter Annie is getting married. George is worried about everything: wedding expenditure, the future son-in-law, and losing Annie.
I didn't think much of the film in previous years (it was light hearted, enjoyable but didn't leave much of an impression), but now that Hannah's in the picture, I better rewatch the film at some point… because 25 years from now, I'm going to be in exactly George's shoes!
Anyway, the film was apparently successful enough that a sequel followed shortly with the cast returning to another adventure, this time with George facing the impending birth of his first grandchild.
It's hard to listen to the film's music by American composer Alan Silvestri (who has a very large body of work now) and not immediately associate it with a warm American, romantic or family drama. The music from end to end is optimistic, sunny, rich in melodies – the stuff you'd put onto your CD deck in the car, and play back to calm yourself when someone cuts into your lane.
The two tracks I've listed here are the best exemplars of Silvestri's music for the two films. The first is the opening title music, and is grand, perfect for recessional, and stylistically similar to music you'd hear in Yuletide. The second track, Annie's Theme, personifies George Bank's daughter. It's a lovely piece with a lyrical melody introduced by oboe and supported by other wind instruments. A great possibility for processional.
The links above BTW play back 30 second samples of each piece.
Lessons: Punctuality
We never stop learning. My firmest beliefs in one matter or another comes from lessons in life imparted by people, events and literature who've made a big impression on me through the years. So, here's a new series of posts that I'll write about these lessons.:)
The first in this series is about something we were discussing about during bible study last Friday on the topic of how love grows and matures in a marriage. At one point we were reflecting on how each of our spouses have changed from courtship to marriage, and Ling shared that I'm less patient than I used to be before marriage.
Truth to tell though, I don't think that's entirely accurate. It's not that I'm impatient. Rather, I just absolutely hate wasting time. Not that I can guarantee always being punctual for every thing I attend to, but in my consciousness not being on time is a huge thing to me.
OK, so what's the story behind this belief? Well it came from my Godmother. 17 years ago I was in NTU and in debating. Now, students being students, some of us routinely came late for our training sessions. My Godmother was a much-loved teacher among students in the faculty, and usually soft-spoken. She never yelled at the late comers, but there was no mistaking her immense displeasure. Read More
A Little Wedding Music Part II
Here's the funny thing. I've been keeping an ear out for wedding music for as long as I've been listening to classical music, so the feat of selecting the right music wasn't all that difficult. By the time we'd fixed a wedding date, I already had several musical pieces in the short list, though that list was to both grow as I thought of more possibilities, then shrink later as other considerations stepped in.
My list for Processional included:
Main Title from The American President, by Marc Shaiman
The First Kiss from The American President, by Marc Shaiman
Prelude to Act II from Die Zauberflote, by Mozart
Main Title from The Patriot, by John Williams
Larghetto from Piano Concerto No. 2 in F minor, by Chopin
Romance from Piano Concerto No. 20 in D minor, by Mozart
Main Title (Excerpt) from Star Trek: First Contact by Jerry Goldsmith
Ba'Ku Village from Star Trek: Insurrection by Jerry Goldsmith
I'll Always Go Back to that Church (Kip's Lights) from The English Patient by Gabriel Yared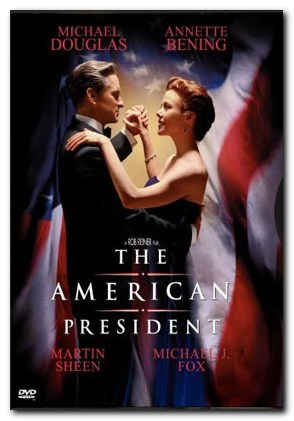 Let's try a little litmus test first. How many of those pieces in that list is one familiar with? Maybe Kip's Lights, but the rest of the music isn't exactly mainstream music.
But I can almost see Ling fainting now. I mean, wasn't The Patriot that crappy three hour American Independence War epic starring Mel Gibson? And music from Star Trek…??? Isn't that like a sci-fiction movie for geeks?!
Well, be that as it may. But the music by the late Jerry Goldsmith for these two movies is no joke. They are among some of the most lyrical pieces every written, classical or film soundtrack. The excerpt from First Contact is in F Major, with a majestic and slow march-like melody to it. In contrast, Ba'Ku Village from Insurrection is a lovely piece in B Flat major which begins with the harp, followed by the oboe introducing the melody line, then joined by flute and finally the string ensemble.
Main Title (Excerpt) from Star Trek: First Contact by Jerry Goldsmith (audio sample)
Ba'Ku Village from Star Trek: Insurrection by Jerry Goldsmith (audio sample)
The pieces in the list above are also very roughly in two types, depending on the type of processional you want. If you'd like a steady march-like tempo but yet with an uplifting song for the bride's entrance, the choices could be the gorgeous Main Title from The American President (very catchy melody in E Flat Major), the Excerpt from First Contact, or Mozart's Prelude from Die Zauberflote, which uses a slower tempo with the central melody played by wind instruments in F major.
If I didn't have any sort of constraints, my choice for a Processional would be (very easily) the Main Title from The American President. I've had for years wanted this piece somewhere in my wedding.
Main Title from The American President, by Marc Shaiman (audio sample)
Prelude to Act II from Die Zauberflote, by Mozart (audio sample)
On the other hand, if a gentle piece is more your idea of the Processional, there's the very romantic First Kiss which begins in E major with a shy but lovely theme on the piano with strings to follow. Or the Larghetto from Chopin's Piano Concerto, or Kip's Lights from The English Patient.
The First Kiss from The American President, by Marc Shaiman (audio sample)
Larghetto from Piano Concerto No. 2 in F minor, by Chopin (audio sample)
I'll Always Go Back to that Church (Kip's Lights) from The English Patient by Gabriel Yared (audio sample)
The short list above dramatically reduced in size after I started factoring in practical considerations. Among them included the length of aisle in the Wesley Sanctuary, how fast Ling was walking, how fast the flower girls and ring bearers would be walking, whether the music could be cued in and faded out at the right timings, whether I would be able to transcribe the music for Sean and Lok Sze, and whether/when the musical piece itself transposes e.g. into a minor key that would not had been appropriate for a processional.
Of that list, interestingly many failed on two counts: the problems of length, and minor key transposition.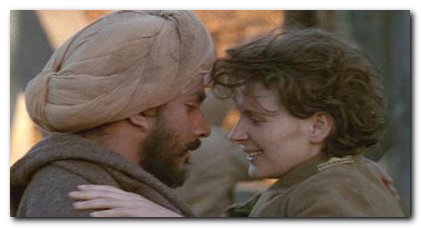 So with these constraints, the choice initially was Kip's Lights. This is a lovely piece that is heard when Hana and Kip are in the old church, and is performed by selected wind instruments and a string ensemble on melody and plucked. I've played the melody line for this piece occasionally at home and just before bible study at Ann's place, and Ling's been asking me if I could play for her the entire piece. It's a simply, simply beautiful piece of music. The other choice was the stately Prelude to Die Zauberflote in F Major by Mozart.
As luck would have it, Ling was able to get Sean, her old disciple-group leader, and Lok Sze, an ex-student, to play during our wedding. She's blogged about it 2 years ago here. As enchanting as Kip's Lights is, I couldn't for my life figure out how to transcribe that piece for piano and violin! So, for the Processional, the music was finally to be: Mozart's Prelude.
Prelude to Act II from Die Zauberflote, by Mozart (audio sample)
All things taken into account and postmortem 2 years after the fact, I think the Prelude was the better choice. Music in G major can be a little shrill, and the plucked strings in Kip's Lights would make it sound as though Ling should be skipping on tip toes down the aisle haha.
The other pieces I chose were Praise My Soul, the Kingdom of Heaven for the opening hymn and the Campra: Rigaudon for the Recessional (audio sample), a piece that Ling jokingly thought was a mite too grand for our very modest wedding. As for the evening gown entrance at the banquet, I chose the Main Title from The Patriot (audio sample). Yea the crappy movie, but Ling absolutely adored the music so that was the vindication for my choice. The title opens with a violin and guitar with a slightly melancholic theme that at the same time sings of discovery:
Main Title from The Patriot, by John Williams (audio sample)
So there you have it. Maybe I should seek casual employment as Event Music Suggestor. Or is there such a job LOL.:)
A Little Wedding Music Part I
It's funny that it's taken nearly 2 years for me to finally get round to writing an entry about the music I chose for our wedding in 2006. Perhaps it's that of late I've felt the urgent desire to write and recollect about so many things in life that I've been writing long and numerous entries here. So, for friends like Ann and Grace (maybe) who visit this blog to get their capsule versions about Singapore Current Affairs, er, I'll get back to that… soon enough.:)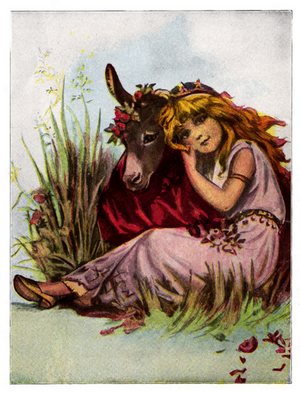 Now on the topic of Wedding Music itself, here are perennial favorites for this sort of thing. Like the Wedding March from Mendelssohn's Incidental Music to A Midsummer Night's Dream, Pachebel's Canon in D for string ensemble or quartet, the Bridal Chorus from Wagner's Lohengrin, and Panis Angelicus by St. Thomas Aquinas and made wildly popular by Welsh singer Charlotte Church when she was still a wee bit of a teenager. There's even a little cottage industry for wedding music albums, and any Google search will throw up hundreds of these albums for purchase.
One thing I resolved to do however was to go entirely off the beaten track. I looked through dozens, conservatively, of the Wedding albums, made notes on which ones had been used, and eliminated everyone of those off my list immediately. In other words, I wanted to use music that haven't been used in Weddings before, or at least not in memory or media.
Tall resolution eh? Well, something helped. As Ling knows, I've started to gradually be forgetful. I used to miss just maybe 1 in 20 things. But these days, it's whittling down to 1 in 15, maybe 10. But one thing I continue to retain is pretty good music memory. No, it's not about hearing a music piece just once and unfailingly being able to recall it completely. Rather, it's about remembering music textures, patterns, and (usually) melody lines.
Ling wanted a share of the action too, since she's also musically trained. So she got to choose the closing hymn and also got alumni from the Hai Sing choir to sing a number during the church service at Wesley. But I got to choose everything else, and that specifically were the processional, the opening hymn, the recessional, and the second entrance music for the evening banquet.
To be continued in the next post! :)