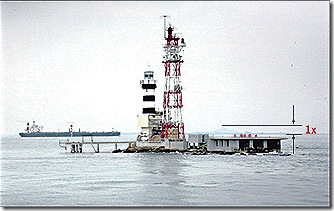 I follow The Straits Times forum and discussion threads quite a bit, though I almost always operate in lurk rather than participant mode. The posts run the spectrum of quality; some witty, some informative, some pointless, some just plain rude.
Here's one post I've found especially humorous though. In response to the announcement a few months ago from the International Court of Justice to award Pedra Branca to Singapore, and that some Malaysian politicians were reportedly unhappy with the decision (though their government had promised to abide with the decision), one post from a person with the moniker richardpang read:
To the people in Johore [and other Malayans] who are lamenting the "loss" of Pedra Branca as the result of the ICJ's judgement, I have this message:
You can take consolation in the fact that, with the formation of Malaysia in 1963 [Thanks to the British "colonialists", "imperialists", "schemers", "pirates"!!!], you gained two huge territories: Sabah and Sarawak. Otherwise, you would have remained as the Federation of Malaya while Sabah and Sarawak would be independent states!!
[To the people in Sabah and Sarawak, I sympathize with your loss of potential independence in 1963 as the result of the formation of Malaysia!! To the Brunei Sultan: "You are a lucky fellow because your dad chose not to join Malaysia!"]
That gave me a good laugh.:)