Olympics
now browsing by tag
Slam dunks
My dad loves watching the NBA. It must be something about those tall black American players with their 3 point shooting and slam dunk moves.
Myself; I remembered following the stunning debut of the American 'Dream Team' basketballers at the 1992 Summer Olympics. Thereafter, there was always the resurgence of my interest in basketball every 4 years at the Olympics, though their performance at the 2004 Athens games was terrible and fortunately picked up again in the recent 2008 Beijing Olympics.
Now Matt is a big fan and player of basketball. In fact, when he was here in Singapore, he had this idea of hitting the public basketball courts in Hougang to show the neighbor players there a thing or two LOL. I supposed some of his interest rubbed off on me, and also that I loved watching those NBA players do their thing in the Olympics. I didn't know much of the game of course, aside from differentiating between 2 and 3 pointer shots.
So, another sports games type I was trying my hand at recently is basketball. Here's a picture from NBA 2K9: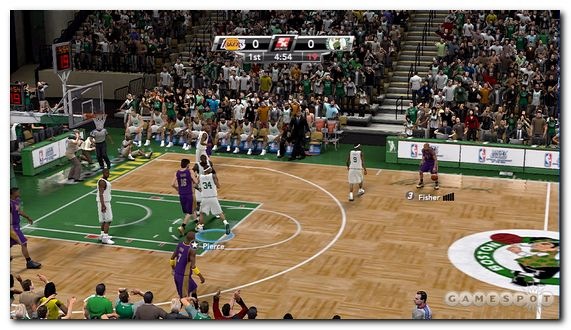 One has to hand it to those game creators. The visuals are amazing life-like, as are the little background and ambient animations like spectators cheering, walking about, waving, team managers shouting instructions from the sidelines.
I'm not especially good at the games yet though. I get royally trashed by 2 digit margins in NBA 2K9, and only recently have I fared better in the somewhat more forgiving NBA Live 09, winning by a 4 points margin.
Both are game demos still at this point, but I'm gonna have to ask Matt (he's the expert in this genre) whether it's possible to dumb down opposing teams in NBA 2K9: just so low skilled players have a chance of actually winning any given match LOL.
Mad About English
Back in August last year I wrote a short entry on a new movie about Beijing's attempt to learn English for the Olympic Games 2008. The movie was titled "Mad About English!", and I finally got round to renting the show this week for a viewing.
And what a hoot the show was! The show is a documentary of sorts that features several story threads interwoven into a consistent narrative: the city's huge, and at moments, crazily hilarious, attempt to get its people up and running on English in preparation for the tourist hordes that descended during the Olympics last year.
Funnily though: before watching the movie I was half expecting a satire pokes fun at those efforts. Mad About English! however proved to be much more than that. One cannot help but admire the immense effort the Beijing Chinese from all walks of life put in to learn the language: from little children, to shop vendors along the Silk Street market, police officers, chefs and waitresses at the roast duck restaurant, taxi drivers, and even retirees determined to do their bit as hosts.
httpv://www.youtube.com/watch?v=4Wiay8_W9Ts
The film follows the efforts of several key characters. There's the 11 year old girl whose visibly proud mum sends to a learn-English boot camp that's is run almost militarily like. By the camp's end she's so physically worn out, but happily meets her goal of learning the language. There's the story of a Chinese, nicknamed the Crazy English Teacher, and his city to city efforts to teach thousands of people English. The taxi driver who stumbles on his early encounter with an Australian couple seeking directions to the Silk Street market, but resolves to do better and indeed does better by the show's end. And the most poignant bit for me: a 74 year old retiree who resolved to learn English when he was 68, and eventually volunteers to bring tourists around the Forbidden City museum.
If nothing else, the film shows the resolve of a united people determined to be the best possible hosts in The Sporting Event of 2008 (no not the F1 LOL). Highly recommended, and bears up too to repeated viewing.:)





Olympic panorama
Here's one of the most amazing panoramic shots I've seen… like ever! Someone created a 360 degree view of the Beijing Olympics stadium just before the 100m finals: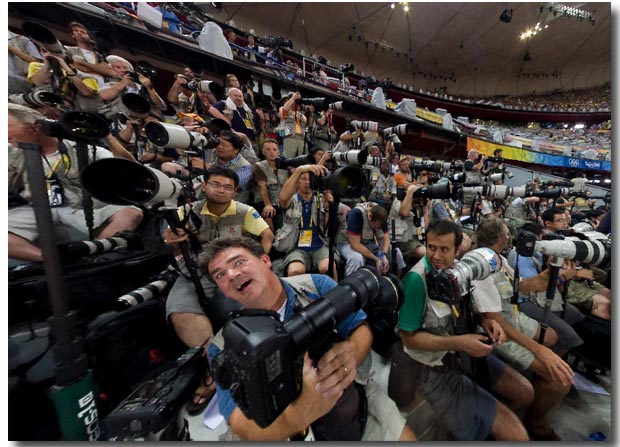 Link right here.:)
Use the SHIFT, CTRL, and hold-mouse to zoom in / out and pan the camera. You can also look upwards too.
Absolutely breathtaking, and check out the photographer poses.:)
"Oh, say can you see…"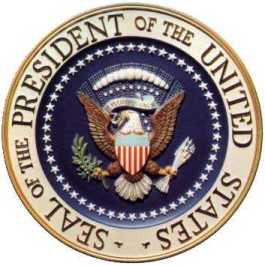 I was humming along while the American national anthem was played during the awards presentation for another gold medal win at the Olympics the other night. Ling then turned and asked if I knew the words to the anthem, and there I was singing the words out.:)
The US Presidential Elections is coming real soon, again and I figured I'd better write a first entry on it. Yeah I know this blog has so far largely concerned itself with education and customer service in Singapore, photography, debating, cooking, eating in Singapore etc. everything local. But on occasion I write about foreign affairs, so there. Like this one or this one. So I figured I should do a 4 year-later follow-up entry on the elections between presidential hopefuls Barack Obama and John McCain.
Matt was online and here's how the MSN conversation went.:)
Chek Yang says: I have to write an entry on the presidential election soon, if nothing just to echo my 2004 post.
Matt says: I hope McCain and Obama are caught sleeping together so neither of them get elected.
Chek Yang says: Haha.:) Well, I need to make a prediction, if nothing else just in the oft chance I get to say "See, I predicted right..!!" and make myself feel good.:)
Matt says: My world sucks because no matter if you predict correctly or incorrectly, my president will be a moron.
Chek Yang says: Hahahahaha.:)
Matt says: And send me some anthrax in the mail too, so I don't have to live through the next four years. :)
Thing is, I'm not naturally a funny person. My students make that clear enough in every semester's feedback reviews; all their comments go along the lines of "Great lecturer, always well-organized. But why so serious; needs to crack more jokes." So, whatever entry I write is going to be a matter-of-fact.
Or maybe I should just ask if Matt could write one.:)
Mind Your Language
One of the most delightful comedies I remembered watching as a school boy was Mind Your Language, a British comedy series about a class of foreign nationals learning English. The cast included the late Barry Evans who starred as the long-suffering English teacher, alongside a whole crew of actors who all in reality could speak English quite well but in the show each played culturally-hilarious stereotypes of their races and nationalities struggling with the language.
Here's an updated version of learning a foreign language, but against the backdrop of the Olympic Games. Quite a hoot, but be warned; do not watch this while eating. You'd laugh and choke out all yer' food! :)
httpv://www.youtube.com/watch?v=FBFEgMqhOs4
It's the age thing
Of the lot of sporting events in the Olympics this fortnight, the event that Ling seems most interested in is the woman's gymnastics. How's that? Well, she was a school gymnast herself you see. As for myself, I've run a network cable from my router in the workroom into the living room—the wireless access doesn't work so well—and armed with a connected notebook, I'll watch everything and anything that's on, even men's handball (!).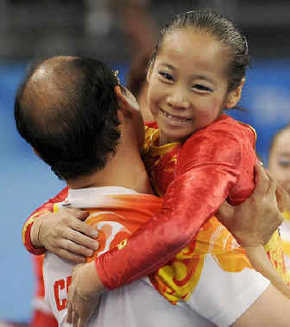 So, it was rather bad luck that neither of us caught the women's team gymnastics finals the other day. But lo behold; there's now yet another strange episode in what cynics are starting to call the Fake Olympics (it used to be Drug-Ridden Olympics in yester years). Yeah, as though the controversies over the CGed fireworks, then child singer switcheroo, then volunteers to fill seats for supposedly sell-out events weren't all enough, here comes another one. And we're not even halfway past the competition.
It's the age issue of the Chinese gymnasts again after they took Gold. Barely minutes after the American gymnast team lost the medal to the Chinese, the former US head coach openly questioned again whether the Chinese winners had met the minimum age to compete at all.
News media is certainly smelling another onion and picking up this story. E.g. the photo on the right here comes from Kansascity.com and with the caption "So does China's Deng Linlin look like a 16-year-old?"
I hear ya. Those grapes sure are sour eh. Ironically, the American gymnasts themselves are retrospective; they've admitted they just didn't perform as well as they could have. It's the American officials who are clearly upset. But for the sake of argument, if you were to discard the probability that these are just sore losers talking, there's still the very disturbing fact that the ages stated on the winners' official states just doesn't sync with local newspaper articles and online records. And if you think age falsification in gymnastics is unheard of, think again.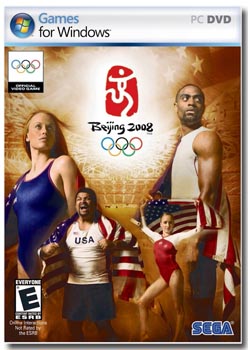 OK, so I tell my students that the Internet is the Wild West and to take what's on it with two wheelbarrows of salt. So many of my students think that everything that Google throws up equals "serious" and "academic" research for instance. But the pundits will then tell you that this is about a country that produces the world's best fakes, so is a little passport forgery going to be all that technically impossible for these wizards if they set their mind to it.
Ironically, so many of us are the beneficiaries of these, er, products. I should know. I used a Benro tripod and we all know it's a knock-off from The Mother of All Tripods i.e. Gitzos. And my heart skips a heartbeat when I check newly-arrived memory cards I get off eBay. But they work, so what do I care. And if you're a Ken Rockwell fan, you'll want to read his take on MIC or Made-in-China products too for a non-conventional perspective of the issue.
But coming back to the age issue, the International Gymnastics Federation is hearing none of it and insists there is no evidence of under-age participants in the competition (but whatdayaknow, they're now instituting age monitoring). And at least one person here in Singapore a.k.a. little Red dot insists this is the work of the green eye and just China-bashing on the part of the West.
I wonder if in my life time I'll get to witness an Olympics that isn't saddled with these unhappy controversies. Yep, the perfect Olympics where it's all about ability.
Hey, I know what I'll do. I'll buy the Beijing Olympics – The Official Video Game! Yeah, my own sandbox with no drugs, no fakery, no singer switcheroo!
But what's this? It scored a 3.0 / 10 in game ratings…?! Gaaaaahhhh!!!!! All's lost…! Someone just shoot me right now.:(
Ling's New Toy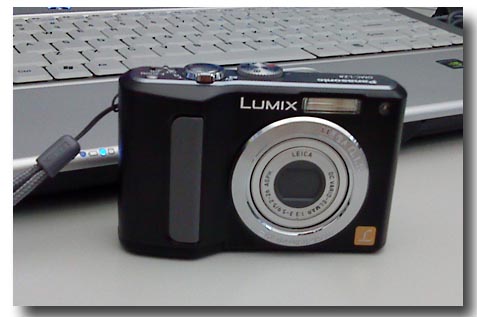 One of the things that Ling was a little sad about during our Singapore Botanic Gardens flowers shoot a few Sundays ago was that she didn't have her own camera to take pictures with. We've had several compact digicams now of course, but they all haven't fared so well.
So over the last week or so I went about doing my usual research to buy her a new compact camera. Ling had just a few requirements: a) It can fit into her handbag; b) It can take nice macro shots.
Those are pretty general requirements so I tacked on a few more: c) It includes optical (not digital or image) stabilization; d) Something that Ling can learn photography with, i.e. support for PASM modes. e) Costs under $300. The latter came about largely due to our experience with our last compact: the Casio Exilim Z700 cost more than $500 but lasted just 18 months and about 4500 shots taken before its sensor gave up its ghost.
Personally if I had no requirements and no budgetary limit, I would have gone for something like the Fuji FinePix S100FS, the Panasonic FZ18, or maybe even the Canon G9 to complement the D300. But none of those cameras are quite so compact at all. All three also are loads more expensive than $300, and the utility I'd be getting would be more novelty than actual usage. And I'd sooner start saving that money for a lens like this one (just joking, dear! :) )
But seriously, after studying the options with my usual spreadsheets, I identified two possibilities which met all the requirements; the Canon A590, or Panasonic Lumix LZ8, and just for fun, emailed Ling the two choices in a sort of 'blind' test. You know, like the Coke vs Pepsi test. The Coke has better optics but is bulkier, while the Pepsi has marginally poorer glass but is somewhat sleekier but still fatter than the old Casio. Funnily, she chose Coke first, then changed her mind to Pepsi. Women! :)
In any case, I ordered Ling's choice on Friday from the American online retailer B & H Photo Video, took a day to finish the credit card verification process, shipped on Saturday, and on Monday evening the unit arrived by UPS Worldwide Express while we were watching the American women basketball team royally pwn the Chinese team at the Olympics. Even with the extravagant shipping option, the camera cost well under $300 and is still cheaper than if I'd bought it in Singapore.
The LZ8 sure has a laundry list of features: wide + standard aspect images, optical stabilization, facial detection, PASM (!!!), and good-enough macro. It looks, works and feels pretty OK for its sale price though yeah the tiny sensor these compact cameras can never match what a full or even cropped sensor DSLR can produce. But still, Ling seems happy with her new toy and second birthday prezzie, so that leaves me with just one more present for next month till her birthday.:)
It was CGed…?!
The two of us have been watching more TV in the last couple of evenings than the whole of a typical month put together. Yep you've guessed it; it's been the Beijing Olympics and just prior to that, we both finished the entire third season of Battlestar Galactica on rental DVD over 5 evenings.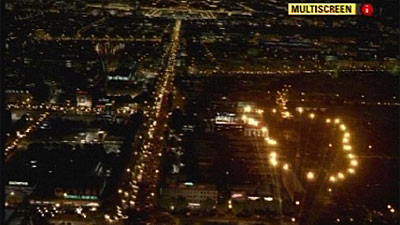 The Olympics so far has gone well. Great free coverage courtesy of Starhub Cable TV—for the Athens 2004 Olympics, I had a wonky 21 inch TV receiving signals over airwaves. And the Chinese supporters were distinctly more gracious and less hostile towards the Yanks; the Greeks in Athens 2004… *shudder*.
Now, one of the things the both of us missed though was the opening ceremony that everyone had been raving about. How was that? Well, we were watching Ratatouille and missed the live broadcast. Over the weekend, my parents and uncles were all raving about how incredible was the opening ceremony's fireworks and how the NDP was going to be a kachang puteh display in comparison.
In all honesty, I was a little peeved myself for having completely forgotten about the opening ceremony, so resolved to look around for the DVD when it gets released. I mean, from what everyone else was saying, the ceremony was the event of the year, bigger than The Dark Knight even. So, it was all a little shocking when today's news screamed…
Parts of the spectacular Beijing Olympics opening ceremony were faked, it has emerged.
The global television audience of more than three billion people watched in amazement as a series of giant footprints outlined in fireworks proceeded through the night sky from Tiananmen Square to the Bird's Nest stadium – except they were watching a computer animation.
Even the giant television screens within the stadium itself broadcast the fake images.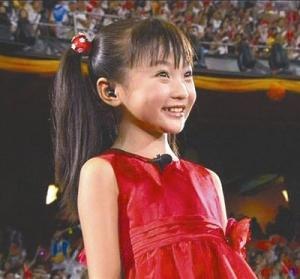 Yeah no kidding. One of the key sequences that wowed the billions of TV viewers had been faked. And if that wasn't enough, news sources like here and here are now reporting that the uber cute 9 year old singer in the opening ceremony was not only miming, but the voice heard wasn't hers either…!
Beijing Olympics: Faking scandal over girl who 'sang' in opening ceremony
Chinese officials have admitted deceiving the public over another highlight of the Olympic opening ceremony: the picture-perfect schoolgirl who sang as the Chinese flag entered the stadium was performing to another girl's voice.
Gaaaaahhhh!!!! This is all too much. How am I gonna watch the Opening Ceremony on DVD now and not feel just a mite cheated.
Thankfully, the international news media have been pretty sympathetic even if they were still reporting the facts. After all, Beijing is doing a great job hosting the Olympics regardless. The online Chinese discussion forums have, predictably, fiercely defended the faking with many rationalizing that it was a great show, and so what if a little computer generated trickery was involved.
Though I wonder if some of them are just privately, maybe a little, feeling a little shocked and embarassed themselves. This was a golden opportunity for them to show just what the Chinese people can do, but now people are going to remember "the great opening ceremony that faked parts of it".
Citius, Altius, Fortius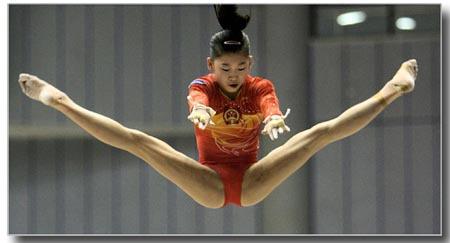 Faster, higher, stronger—or so the Olympic Games motto goes.
It doesn't feel so long ago when I wrote an entry here about the 2004 Summer Olympic games in Athens. This was during my doctoral program in Perth, and I followed the games semi-closely, rooting for the Australian swimming, American basketball and for the Singaporean teams that weren't too dominated by foreign sporting talents-turned citizens (sorry it's a bit of a nationalistic thing for me). There were quite a few fiascoes in that event, e.g. Paul Hamm's gold award, all the dope scandals, and the anti-American-everything sentiment that seemed everywhere in the competition.
Is it going to be any different this time? Well, the rabid anti-American sentiment seems to have diminished ever so slightly in the last couple of months. Moreover, unlike the last time round Bush isn't running for re-election this time. Rather, a genuinely likable Black American candidate is in it facing off an experienced old hat in foreign diplomacy.
But then again, knowing how nationalistic is the host nation, I'll bet my bottom dollar that when the gold tallies get close, tempers will fly, accusations will shoot and rivalries will turn ugly. In fact, less than a fortnight before the games begin, there are already mutterings about whether a couple of Chinese gymnasts poised to bag a couple of gold medals are really as old as official documents state. And anyone remembers all that stuff about Steven Spielberg refusing to get involved in the opening ceremony?
And let's not forget that with the world's oldest sporting competition drawing millions of spectators, visitors and dignitaries, the local terrorist organizations want their share of media time too. Never mind that these fellows aren't as famous as their Al-Qaeda brethren now fighting it out with NATO along the borders of Afghanistan and Pakistan.
Yep sirree. It's gonna be an interesting tournament. I don't think the scandals are gonna be avoidable, but here's to hoping at least that the bad guys i.e. terorrists stay far, far away. For if they were to embarass the Chinese by staging an attack on their very home and right when they're proudly hosting a big event like this, I imagine the Chinese will muster all their power, might, and million-person army to crush them into very, very fine powder.
Of Hamm-ish Gold, Team USA, Bushism, and Anti-Americanism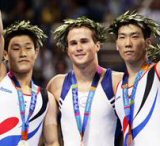 Amidst interviewing work that just started a fortnight ago for the fourty-something players and developers I'm speaking to again in my study, I'd been watching the events in the Athens Olympics. While the two channels often broadcast events that were of more interest to the Australians (they sent a huge swimming team for instance) and not unreasonably so, I nonetheless had the opportunity to watch on TV in the background a large range of events while I worked.
Several news columnists have commented that Athens 2004 has been the ugliest Olympics competition ever, and I'm inclined to agree. Two events particularly stick in my mind which are more closely related than an initial look would suggest. I'm not talking about doping – I'm talking about Paul Hamm's Gold medal, Team USA; and how it relates to George Bush and the coming Presidential Election, and Anti-Americanism.
Firstly, for those of us who didn't follow the gymnastics opera which started small and reached ridiculous heights: in the Men's Gymnastics All Round competition, a mistake made by three judges resulted in the Korean gymnast getting a lower score than he should have, and led to his receiving the Bronze medal. The Gold went to American gymnast, Paul Hamm, in a very admirable turnaround after an unfortunate slip in the vault station sent him crashing into the judges. As it turned out, the Korean delegation filed their protest well after the event. As the rules stated that protests must be filed well before that for it to have validity, there began the problems. Paul Hamm had been given the Gold already, and the Koreans got real mad.
At the risk of upsetting some of my Korean students, I believe no one can or should pressure or force Hamm to give up his medal. Subjective assessment is part of gymnastics, and while there is now argument on whether subjectively judged sports like gymnastics should be part of the Olympics aside more objectively judged sports like Basketball, if you're incorrectly judged, that's just part of what a human-based system is like. It's sad, but it happens; that's why it's important to make timely protests, not well after the fact.
You can't play football, and when the 90 minutes are done, the score is 2-1 and the trophy given to the other guy, you return the next day and insist the penalty shouldn't have been given and you want the trophy instead. Retroactive assessment doesn't work when the event's all over. Understandably, the Koreans were angry, and more than a few muttered angrily that it was imperialist America all over again.
Secondly, there was the painfully disturbing anti-Americanism throughout the tournament. I'm not a continual follower of the NBA, and the team of basketballers in Team USA is the weakest since the Dream Team of Barcelona 1992. But whenever the Americans played, I was disturbed at the amount of jeering, cat calling, whistling and booing… coming from the host country, the Greeks. What's it with these people? They have guests in their country, and this is the kind of hospitality they muster?
Elsewhere, the 200m men's sprint was held up for 10 minutes by a booing crowd, and it resulted in two false starts by the nervous runners even. And the loudest jeers came when the three American runners were announced. Nevermind that the jeers perhaps inspired the three Americans – because they won Gold, Silver, and Bronze respectively. But seeing the booing crowd was disturbing.
The same sentiment I saw in discussion rooms that I participated in. I must had been very alone in my supporting the American Basketball team, because everyone else wanted them to lose. Not just Larry Brown and his group of relatively inexperienced players, but in every sport, apart from perhaps just Michael Phelps' swimming events, the Singaporeans in these rooms were screaming for Americans to lose.
Apparently, the seeding dislike for big and bad America isn't Singaporean but global. And it stems not so much from people hating the Americans. Instead, they hate the way the war has gone on in Iraq, the absence of weapons of mass destruction, the abuse of the Iraq prisoners, and maybe just even Microsoft Windows XP's buggy SP2. And the icon in which all this hatred is focused upon is George Bush Jr. It's depressing refrain is read everywhere – one Greek taxidriver said, "I don't hate Americans, but I hate George Bush!"
It really brings to mind what Kerry – if I remember right – said early on. That many politicians outside America would rather not see Bush return to a second term as President. And this isn't just the view of the old, the wise and the ruling elite. A good friend from Missouri, Matt, says "it's imperative we get him (Bush) the f*** out of dodge." Even my Godmums is a Kerry supporter and says Bush has done more damage to the American image than any other US president she can think of.
I wonder am I just too sympathetic of Bush.
Perhaps it's that I respect the Americans and the United States more than many of my Singaporean peers. And this I believe has stemmed from my recognition of their sacrifices and effort rendered in the first and second world wars. Without the Americans, I can't imagine for a moment what life would be like under Imperial Japan, and Nazi Germany on the other side of the world. But clearly, the good will that has been fostered and nurtured in my parents' generation, some of which rubbed up on me as I grew up with through my reading of world history, has worn thin.
I guess it's just a sad state of affairs. For many Singaporeans my age, it has become fashionable to hate the big, bad, bullying United States of America. It's one thing for Americans to dislike Bush – it's their country and their President. But it's something else for foreigners to detest the country at large. Given the way things are, as I expressed to Matt, as much as I am still sure that the incumbent American President is of correct moral stock even if he's been linked to all kinds of conspiracies courtesy of Michael Moore and that he makes more speech fumbles than he should as President, perhaps the world will indeed be more relieved, if not happier, if Kerry wins.
Even then, I don't expect US foreign policy to change substantially with Kerry. The political machine is less agile than that, but at least it gives the other people around the world a new face. There will be some who will continue to hate America, but for the many whose dislike is predicated more on the individual than the country, perhaps it will improve things, and that's my hope.
And given the sorry state of world opinion, a little hope is better than none.