Nikon
now browsing by tag
Revisiting HDR
My first HDR – or High Dynamic Range – photographic attempts were over a year ago (blogged here) and didn't turn out so well. So, after reading the HDR book I picked up from Kinokuniya I went about the house to try out some of the quickie instructions in them. The book compares between the various HDR software programs out there. The one I've been using since last year is Photomatix Pro and they've just released a new version too. It was nice to see that the book references this software a lot.
Here's one very quick under 15 minute attempt: picture of the living room taken at 0 EV, f5.6, 1 sec exposure.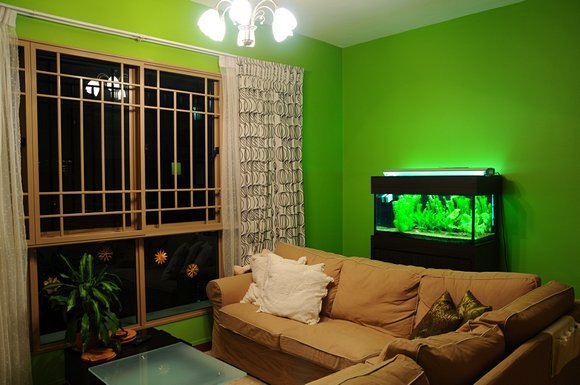 And the below is the HDR image generated from 5 pictures separated from +/- 2 EV:
The differences aren't too significant since the dynamic range for this particular set of pictures was quite limited to begin with. Still, you can see probably see (slightly) more detail in the shadows and highlights, e.g. in the lower left curtains, overhead light and window reflection.
I'm gonna see about heading out in late mornings or mid-afternoons in the next few days to see if I can get more outdoor shots.
Sigma 18-250mm
So, after giving it a lot of hard thought, I decided a fortnight ago to get an all-in-one travel lens that would give me a bit more reach beyond 55mm, and which I hope will see extensive use when I'm in Japan later this year for a couple of weeks.
Problem is: creating a lens that has a wide zoom range involves all sorts of compromises, including length, portability, weight, cost, and optical anomalies and distortions. Oh, Nikon has a very popular 18-200mm VR lens that is optically superb but potentially problematic mechanically depending on your luck. The new iteration of the lens to be released next month probably solves that, but the asking is a terrific street price of USD850 (the Sigma was USD529).
So, I went with Sigma's equivalent that's already released: 18-250mm f3.5-6.3, attached to my D300 in the picture from the last post. The lens is sold for SGD960 in Singapore, but the B&H Photo-Video order saved me SGD75. The lens has a slightly longer reach than Nikon's, and I've had very good luck with Sigma lenses – this is my fourth lens from the manufacturer.
Initial comments on the lens: I've always liked the black-matte finishing on the Sigma lenses. The lens doesn't feel consumer-grade, but instead solidly compact as though there's a lot of glass and electronics jammed pack into the slightly heavy lens.  There's been some reports of the paint on the barrel or collars apparently wear off if you put it through rough and tumble usage, but I don't see myself bringing these things to harsh environments.
OK; the next couple of pictures are some 100% cropped shots I took at different zoom lengths. For pixel-peering geeks only.
There's a figurine of Lara Croft sitting on top of the metal cabinet just outside my cubicle. A lady colleague gave it to me as a gift, and I thought the figurine was kinda cute, so it sits there beside my potted plant. Took these early in the morning LOL.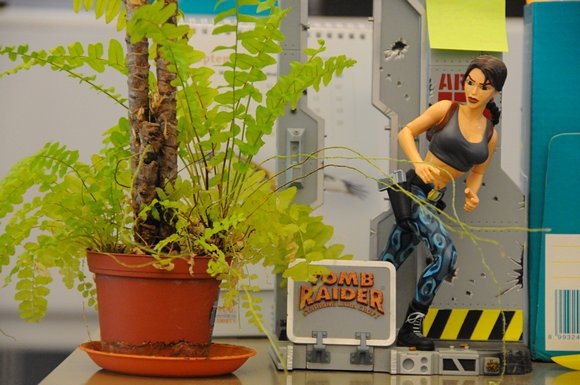 Next couple of shots. These were casually taken in semi-low light, hand-held. Tried to keep the ISO semi-consistent too:
Musing about lenses
The professional class of photographers typically insist on prime lenses or nothing.
But photography is just a hobby and extra-curricular activity for me. As optically incredible and perfect as some of those f1.4 of f2.8 lenses can be, I just don't think it's prudent expenditure for an amateur like myself to pay $2K for a lens that I'll have time to use for maybe just 2-3 times a year. With a day job, mortgage and utilities to pay and other hobbies, every lens purchase I think of has to take into account its longevity of use, and its versatility vis-à-vis the kind of photographs I normally take.
Moreover, all the great optical sharpness or fancy bokeh you can dish out on a wide aperture premium lens that cost a couple of thousand isn't as important as great composition, framing, and capturing moments that tell a story. That's why I feel that photography hobbyist sites can be a mite dangerous to visit for enthusiasts with no self-control – the fervor pitch in some of those forums whenever someone posts up new pictures taken with expensive glass sends them drooling with envy and potentially forgetful about whether the returns of a new toy will outweight the costs of acquisition.
—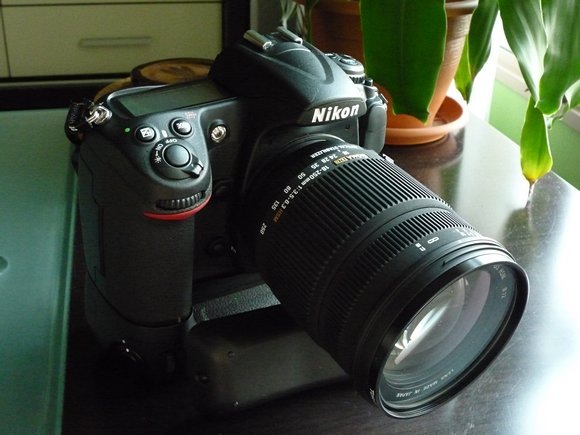 Ironically, I used to be a firm believer of not going for all-in-one lenses. Up till recently, I had three main-stay lenses: the Sigma 10-20mm for ultra wide-angle, the Nikons 18-55mm for general photography, and the 55-200mm for longer-range zoom. All three are (very) consumer-grade but nonetheless great lenses. Moreover, Matt had helped me get both lenses at even better prices when he was here last year May.
The San Francisco trip though reveal something: trying to walk the beat and manage your equipment alone is anything but easy. I had to ditch my tripod, and could only manage having the 18-55mm fixed on my D300 at all times while also juggling the Panasonic HD Cam. The strong winds at a couple of locations made me nervous about lens changes – and I'm aware of using your torso to block – what also with the crowds that were milling around at the spots I had time to visit.
The pretty short reach of 55mm even with the sensor multiplier on the D300 also meant that street portrait photography was out. I would have loved to take pictures of those black dudes I talked about in my March posts this year, but that would have meant shoving my lens into their faces. I don't think Matt's suggestion that I carry firearms while in San Francisco would have saved me in such an encounter.
More in another post, maybe tomorrow. Time to burp Hannah!
One year later
Time flies! It's been just over a year since I bought the D300, and I thought it'd be fun to do a short post on what's happened to it over the first year I've owned and used it.:)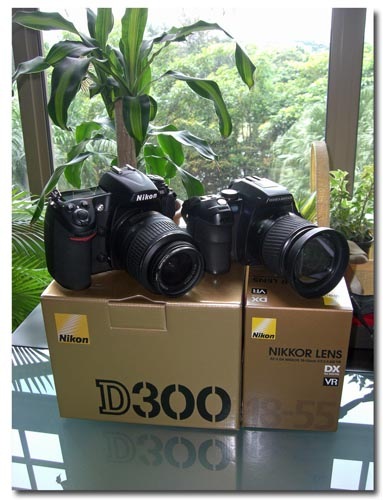 Cost $2,450 then. Now it's $2,150. Not too bad price depreciation – whew!
Had my first dust bunny in one month, but fortunately Ling could make time to send it to Nikon Service Center for cleaning.
Bought six new lenses for it, and in addition to my venerable 70-210mm f4-5.6, that's seven lenses.
Bought a Manfrotto CF tripod and a Manfrotto monopod.
Used the 18-55mm lens more than any other lens (no surprises there). Next lens was the Sigma 10-20mm.
Bought nine filters.
Bought two Tamrac Adventure bags and one Lowepro bag.
Bought nine photographic items from eBay.
Bought the MB-D10 vertical grip for it.
Finished two Blurb photobooks.
Frame counter on the D300: 10,857.
Went on trips in Bali, Phuket and San Francisco.
Went on two fireworks shoots.
Hasn't been dropped (yet). Whew.:)
Bookmarked 12 camera equipment and photography sites that I check every other day.
Total expenditure $7,747.00 in total on camera equipment. I'm still thinking of a just one or two more peripheral items (no not the 70-200mm f2.8 LOL). E.g. a light tent. But these are comparatively low cost items, so no the second year's expenditure isn't going to be anywhere like last year's – thankfully! :)
Armor Class = –10
Check this out: body armor for your expensive DSLR, or in the case below for the D300: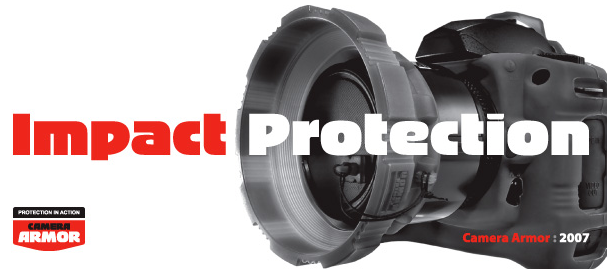 Niftly called 'Camera Armor', the manufacturer's blib states that:
"Custom Engineered for the Nikon D300, Camera Armor is an always on, protection system consisting of 6 parts: An elastomeric silicone Body Armor and Baseplate, a tripod socket extender (to be used with the baseplate), a Lens Armor, a Lens Cap Lanyard and a Polycarbonate LCD Shield."
No mention of the additional weight it'll incur though. But it sure looks futuristic, though I think if I ever got something like this I'd be tempted to drop my D300 just to see if the armor protection is actually equivalent to the –10 (pre 3rd edition rules)! A pity though that the protection doesn't seem for weather and rain.
Interesting discussion on camera protection here too.:)
D300 + MB-D10
Most of the pictures I took when I first had my SLR in the 80s were portrait shots. Now, the right way to take portrait-styled pictures is to use an underhand rather than an overhand grip. Besides that taking portrait pictures with the latter makes you look like a chicken with outstretched wings, the underhand grip allows you to more easily close your elbows to stabilize your shots.
The best way though is to use a battery or vertical grip. So, I finally got round to picking up the MB-D10 grip for the D300 not locally here though, but from an online Malaysian retailer Yamiya. Interestingly, while optical equipment in MY is typically more expensive than here, the MB-D10 was one item that was, surprisingly, cheaper even when compared to Amazon pricings.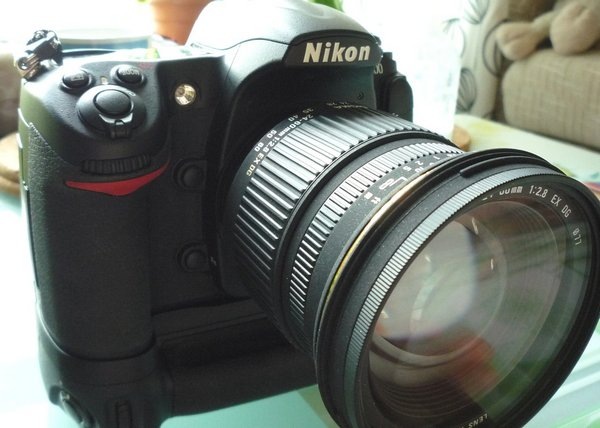 Here's the D300 + MB-D10 with my Sigma 24-60mm f2.8. The thing weighs quite a bit, but it's amazingly easier to hold now for vertical shots.:)
If I could dream…
… it'd be of this lens: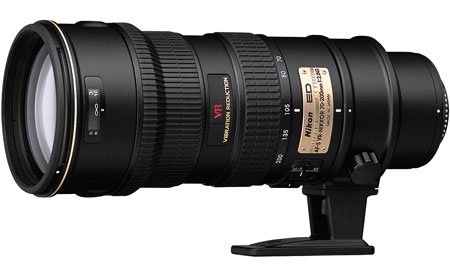 The Nikon 70-200mm f/2.8G ED-IF AF-S VR LOL. But I'm not crazy: the damn thing costs a whopping  ~$2.5K.:(
More CPL foolin'
More fooling around with the B+W circular polarizer filter coupled with the Sigma 10-20mm lens. This quick shot was taken at about 2 pm just outside the living room window over the last weekend, and at 20mm focal length.
The sun wasn't at exactly 90 degrees to the picture's perspective, but cloud accentuation is certainly more visible than during the Pulau Ubin shots.
Larger picture here on the usual photo album.:)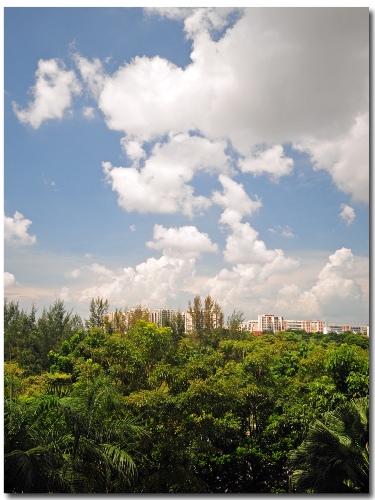 Photographic toys
Here's a picture of the equipment that Matt brought me, alongside a few other items I've picked up in the last month.:)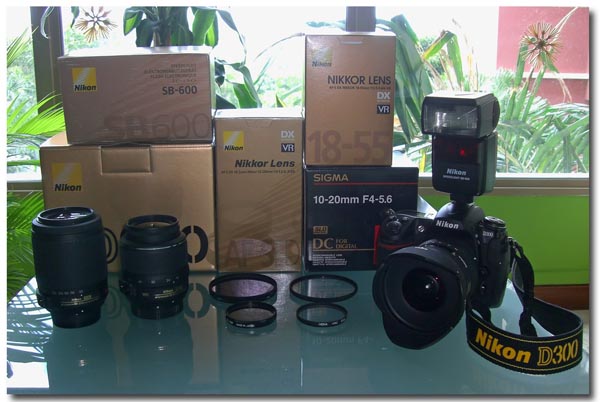 From left to right:
Nikon 55-200mm f/4-5.6G ED IF AF-S DX VR Zoom Nikkor Lens
Nikon 18-55mm f/3.5-5.6G AF-S DX VR Nikkor Zoom Lens
B+W 77mm Circular Polarizer Filter
Hoya 52MM Circular Polarizing Filter
Hoya Pro1 Digital 77mm UV Filter
Hoya 52MM UV Filter
Nikon SB-600 Speedlight Flash
Nikon D300 with Sigma 10-20mm f/4-5.6 EX DC HSM Lens
In addition to the above, there's also been a dry cabinet to keep all the optical equipment in a fungus-inhibiting environment, and a Tamrac Adventure 7 camera bag.
As remarked in an earlier post, the Sigma 10-20mm lens is incredibly fun to use. And despite review notes elsewhere that the lens build quality isn't impressive, the lens feels sturdy enough for me. It's not as though I'll be tossing the lens around anyway. The SB-600 speedlight has worked well too over the limited flash shots I've taken. Interestingly, at default settings and bounce, the flash output using the D300 + SB-600 is far less harsh than my old Konica-Minolta 5D + 3600HS flash unit. I haven't played around with the 55-200mm lens, but there'll be opportunity soon enough at my institution's family day at the Singapore Zoo next month.
With the above, I've pretty much gotten everything I need or want, except perhaps a bounce card, a 50mm prime lens, and a ball tripod; all of which are fortunately going to be a lot less expensive than the items above.:)
HDR and CPL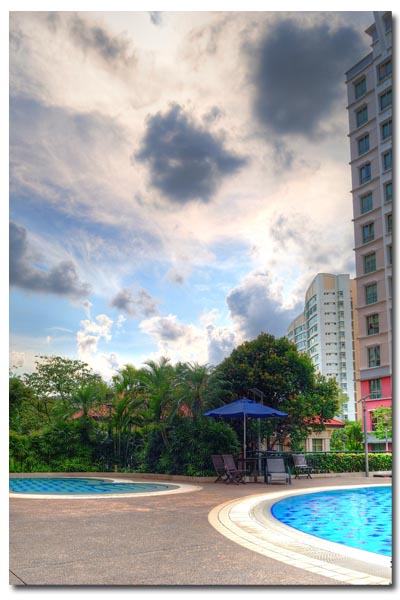 One of those things I've never really gotten around to doing is play around with Photo editing software. I've had them for years – e.g. the very first digital camera I bought in 1999 (a Canon S10) – came with a very early edition of Adobe Photoshop Elements. All the digital photos I've taken since that point I've rarely put through software processing outside cropping, resizing and adding shadow drop borders.
One of the most fun things about having picked up the D300 is that I'm now relearning all the stuff I've been missing out, and boy am I totally a noob in this sort of thing. I'm right now still wrestling with understanding how Photoshop curves work. Fortunately, there're a ton of online tutorials explaining how to achieve all sorts of effects in Photoshop.
One of the really nifty things I tried out over the weekend was creating HDR, or high dynamic range, pictures. The picture here is a really early attempt using a hodge-podge of different software; one to convert RAW to JPG, another to properly align pictures, a third to create the HDR picture itself, and a fourth to do some more adjustments.
Come to think of it, the final product here looks awful when I compare it to those taken by pros and experienced enthusiasts. E.g. look at the upper right corner of the picture. Looks awful. But hey it's just an early attempt after 30 minutes of reading tutorials.
Another effect I've been trying out is creating polarizer effects in Photoshop. It's pretty interesting stuff that range from simple use of gradient tools to darken the horizon, to inserting new layers with complex adjustments made to cyan colors.
The results haven't been satisfactory though. It seems generally agreed that it's tough to replicate in software the polarizing effect you can get from a high quality filter. Fortunately, I've just ordered one such filter that should be arriving by way of Matt – who when coming to visit us next month is going to be like a Santa Claus of sorts. If all goes well, he'll be bringing me a Nikon SB-600 speedlight, this circular polarizer filter, a midrange 55-200mm zoom lens, and finally a 10-20mm wide-angle. The latter I'm especially looking forward to as I've not dabbled much in wide-angle photography, but with our upcoming trip to the Ayara Hilltop resorts in June it'll be an excellent opportunity to.:)
Oh yeah; here're a few more of my early attempts in HDR.:)