My first HDR – or High Dynamic Range – photographic attempts were over a year ago (blogged here) and didn't turn out so well. So, after reading the HDR book I picked up from Kinokuniya I went about the house to try out some of the quickie instructions in them. The book compares between the various HDR software programs out there. The one I've been using since last year is Photomatix Pro and they've just released a new version too. It was nice to see that the book references this software a lot.
Here's one very quick under 15 minute attempt: picture of the living room taken at 0 EV, f5.6, 1 sec exposure.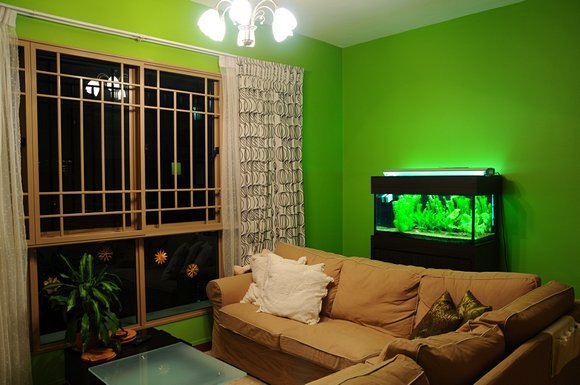 And the below is the HDR image generated from 5 pictures separated from +/- 2 EV:
The differences aren't too significant since the dynamic range for this particular set of pictures was quite limited to begin with. Still, you can see probably see (slightly) more detail in the shadows and highlights, e.g. in the lower left curtains, overhead light and window reflection.
I'm gonna see about heading out in late mornings or mid-afternoons in the next few days to see if I can get more outdoor shots.