There's a large wave of netbooks showing up in preorder listings off Amazon and flyers here since Windows 7's release last Thursday, and boy do they look tempting LOL. Many of them have somewhat similar specifications – they possess 11.6 inch LCD screens, chiclet keyboards, weigh about 1.4 kg, and make use of Intel's new line of ultra-low voltage processors. With a 5600 mAh battery, you could get up to 8 hrs – or about 6 hours of under actual realistic usage – of battery life, which would be nicely enough for the flight to Kyushu later this year.
The one that's caught my eye is this one for instance: the Acer Aspire 1810TZ Timeline that's going on Amazon for USD599. Unfortunately, there's no indication that this unit's gonna be available here though – drat.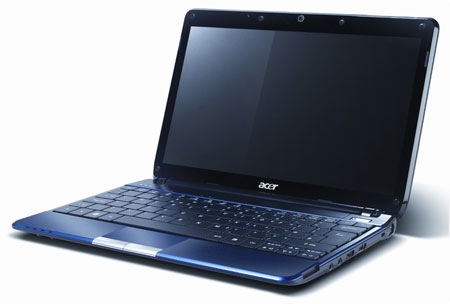 But then again, I've had miserable luck with Acer notebooks: the last one I had – an ultraportable Travelmate that I did a lot of thesis work on – had to be sent for repair three times in the first 18 months, though to be fair it worked pretty well after that.