Kyoto
now browsing by tag
Japan, Dec 2010 – Panoramas
A selection of the 52 panoramic compositions I did during the trip. The full images are huge, so here are reduced-sized versions. Click on the thumbnail for a 1024 pixel wide image.
Kobe, Kyoto, Nara, Osaka: Reflections on the trip – Part 3
Part 3 of our notes on our 10.5 day trip!
The Currency
One thing I absolutely do not like is the fact that you get loose change from every dining and retail establishment that are maddeningly difficult to reuse in the transportation system. It's just crazy to get a pocket full of jingling 1 and 5円 coins, and then struggle to find ways to use them later. They're still legal tender of course, but we would have really preferred those transportation ticket terminals accepting small change.
On the other hand, understanding the local currency was a lot easier for me than trying to understand American currency. Denominations are printed in large numberings on Japan dollar notes and are of relatively good quality for paper-based currency. I found American dollars hard to read on the other hand, in very poor physical and nearly torn condition a lot of times, and the less said about trying to understand their dimes and quarters, the better! Singapore currency beats all hands down though; it's plastic money and color-coded LOL.
The Transportation Network

It's funny to think of it. In Kobe and Osaka, we took the subway/train. In Kyoto, we took the bus! In all cases, we really benefited from the fact that train subway maps and station maps were readily available and pretty easy to read and understand. Exit/entrance points are clearly marked out, and labeled liberally in sign posting everywhere. Trains and buses arrived exactly on the dot – just goes to show Japanese efficiency and ability to stick to timings… so completely unlike in Singapore – and there were sufficient escalators and elevators in stations to expedite traveling with heavy luggage.
All the subway stations we transited to and from had luggage lockers too, and they cost up to 600円 for the largest ones. Funnily, the largest lockers were the ones that got occupied quickly, and if you're traveling with larger than 26 inch-sized lockers, you might have to hunt around for a bit to find a free locker that's large enough for your bag. The last hotel we stayed in – The Lutheran Hotel – were happy to hold onto our luggage for an entire day though till night time after we'd checked out in the early morning on our last day.
We didn't find the trains that heavily occupied. Though to be fair, we've yet to experience the famous sardine packing in Tokyo, and by luck, we largely traveled outside morning peak hours in Kyoto and Osaka. The Japanese subway and train network seem to employ a huge number of personnel too. Everywhere we went, we saw uniformed station wardens, people traffic controllers, cleaners, unarmed security personnel and the like. Way, way more than maybe the half-dozen personnel you'd fine in a typical MRT station.
On the other hand, public transportation as a general rule is dreadfully expensive in Japan. The flat bus fare in Kyoto really bit us. A flat 220円 for a short trip, and for longer trips, you'd need to top up even that flat fare. There was a 500円 convenience card you can buy, which helped matters somewhat – but you couldn't use that card in the subway or trains. My ballpark estimate is that on any given day of extensive sight seeing, you'd be spending at least SGD15 upwards per person on travel alone on the subway and bus networks. I guess one's paying for the high train staff costing (large number of employees everywhere!) and the costs of building the extensive subway and railway track coverage. We've really been spoiled by the relatively inexpensive bus and MRT rides in Singapore.
The Culture
The Japanese are world-famous for their fastidiousness in personal hygiene. But the cities we visited weren't exactly litter-free – not that I was expecting it to be actually. But what's interesting was the very large number of cigarette stubs everywhere. Ling personally found it discomforting whenever we entered a cafe full of smokers and try to find a table in a non-smoking area, and we ended up walking out of more than a few cafes when she found the tobacco stench unbearable. I guess I can't complain too much, considering that in Singapore, on any given early morning, you'd find cigarette stubs and used tissue paper and empty can drinks and empty noodle cups and more used tissue paper and empty 7-11 drink cups and… etc.
I read somewhere in travel books too that sneezing without covering their nasals is a terrific no-no-no in Japan. But here's the dammnest thing: I saw a lot of persons doing just that, and spewing all their goodness on whichever their nasals were pointing at. And they didn't look like they were foreigners.
And that thing about slurping your ramen? Hearing someone slurp their noodles beside me is enough for me to want to stab my ears! I didn't personally experience hearing loud slurps in my stay in Kumamoto last year on account that I was fine-dining in a very quiet restaurant every night, but this time round in Kyoto and Osaka, did. I guess it's a really totally jarring experience to see this very well-dressed and pretty looking Japanese lady loudly slurping her ramen right beside me. It sort of completely killed that image of the refined Japanese woman for me, though of course the Japanese don't see it the same way.
Ling took special delight in the ubiquitous vending machines everywhere, and she liberally used that excuse of her allergy to seafood and her need for 'tea detoxification' to hunt for choice teas from those machines.:)
Finally
It was a good trip, especially for Ling I think who really enjoyed herself taking in the sights, the cuisine, and people-watching. We planned for the trip within a budget of about SGD6K, and spent in all about SGD5K I think, though I'll only have the exact figure once I've completed my usual postmortem spreadsheet accounting. Photographic opportunities were problematic though on account of cold and crummy weather, but we had to manage. Funnily, the E-PL1 has really come through in this vacation, and I found myself relying on the little compact much more than the D300. This vacation has seriously made me reconsider whether those huge DSLRs are where I want to go long-term, or go with the micro-4/3 standard.
I asked Ling where next we should go to. I'm all for visiting the United States again – which as I've remarked here before, far prefer it as a visitation place than Japan, and still do even after this trip – but if we're coming back to Japan again any time soon, I imagine we'll be hitting the Tokyo region next.
As for our 'loot', we didn't really buy a lot of stuff, and the most costly items were a pair of Shigeharu chef knives – one for mom, and another for ourselves. The rest of it were small items; some local snacks, those Green Tea Kit-Kats that we nearly gave up looking for, fridge magnets from several places, a toy for Hannah (that round blue pokka-dot thing in the picture – it's a whale-shark doll from Kaiyukan), some pottery pieces from Douguyasuji, and lens filters from Yodobashi Umeda.
Our most treasured gift for us though was that Hannah still remembers us! And she looks taller, looks different, and is capable of more complex utterances than ever.:)
Kobe, Kyoto, Nara, Osaka: Reflections on the trip – Part 1
Our 11:30 PM flight home from Kansai International Airport back to Changi in Singapore was remarkably smooth in one respect. I was semi-conscious until I was awaken seconds before midnight by the SQ pilot leading the cabin crew and all passengers in the 10 second countdown to 2011, at which point I was asking Ling if we were still taxing. She chuckled and said that we'd been in the air for 30 minutes already! I didn't feel or sense a thing when the plane took-off. Likewise, the landing was as soft as a feather with zero bumps, low noise – just perfect.
On the other hand, just two rows ahead of us was a crying baby who – somehow – managed to cry continuously throughout the entire 7 hour flight home. You know it's real bad when even Ling gets exasperated and says it's either a problem with the baby or the parents! She even wrote Ann that "Murder had never been more real in my mind!" LOL.
Either way, neither of us managed to get much sleep; and right now at 2:10 PM and finished unpacking, laundry, picked up Hannah, had our brunch, cooked and fed her lunch, did her laundry, cleaned up the house – the two of us are just about to completely bowl over from lack of sleep!
Still, blogging comes first before the memories of our trip start to blur and every experience we got from our 10.5 day trip start to feel the same. There are still a few more posts after this, though they'll be a selection of videos taken by Ling (our video camera girl this time), and also my panoramic compositions.
—
A 10 day trip through Japan was about perfect for us to get a good feel of the country and at the same time just about exactly long enough for us to start missing home (i.e. curry puffs, Hokkien noodles, roti prata, (real) dim sum, and Hannah). Of the four cities we traveled to and visited, here's what we think is a doable length of stay for most first-time travelers to these cities:
Kobe: recommended 3D 2N, which was the length of time we spent. There aren't many definitive sight-seeing spots in the city, but those that are:
Kitano-Cho (~ 2 hrs exploration time)
Nunobiki Falls & Mts. Maya & Rokko (~4-8 hrs)
Sannomiya Station stretch (~2 hrs)
Chinatown (~2 hrs) – are all well worth visits.
Kyoto: recommended 6D 5N, though we spent a longer 7D 6N here. If you're up to visiting all the temples and shrines, then a longer visit is recommended. But if you're interested to just view the most important religious institutions, then an 7 day stay might be excessive, as we both felt now that we've been there done that. Kyoto's palette of sites are significantly more varied, the more so considering it's such a convenient jump-off point to many other cities nearby. That we missed Himeji Castle was disappointing, but I'm assuming that we'd go back to Kyoto again for a second visit at some point. High points we felt during our Kyoto stay and our recommended length of visitations included:
Nijo-Castle (~2 hrs)
Kyoto Station (~4 hrs, but multiple visits really since it's a central transit point. An absolutely gargantuan structure!)
Higashiyama area (~4-6 hrs, including Yasaka Shrine/Maruyama Park, Kiyozumi Temple)
Gion area (~4 hrs)
Katsura and Shugakuin Imperial Villas (~1 hr + 1.5 hr, admission applications required)
The Philosopher's Walk (~4 hrs)
Arashiyama area (~4-6 hrs – the bamboo grove is a must see!)
Nishiki Food Market (~2 hrs)
Kinkakuji Temple (~ 1 hr)
Fushimi Inari Temple (~4 hrs – enough time to climb all the way up to the summit)
You could probably manage the above itinerary with 5D 4N too, though you'd probably not spend much time shopping then. We also initially included a few more Kyoto temples as well, but took them out at the last minute after Ling started getting cold feet about visitations there. Another alternative, but smarter way of arranging the itinerary is to visit each Kyoto area according to its cardinal direction; i.e. day 1, go East, day 2, go West etc. In our case, it was a mite bit messed up, but we've learned from this experience.:)
Nara: recommended 1D, and as a side trip from Kyoto. The highpoints included:
Deer Park (~1 hr)
Todaji Temple (~1 hr)
Yoshikien Garden (~1 hr)
Isuien Garden (~2 hrs)
Osaka: recommended 3D 2N, though we spent 2D 1N. You could manage just spending as short a stay as we did, but only if you're not going to do any sort of shopping.
Osaka Castle (~2 hrs)
Shinsaibashi shopping arcades (~1D – i.e. The Mad House)
Umeda Sky Building (~4 hrs – the best time to go up could be late afternoon in order to catch the sunset, and also stay long enough for the night shoot)
Osaka Aquarium Kaiyukan (~4 hrs)
Continued in the next post!
Day 9: Kyoto to Osaka
Day 8 and our last day in Kyoto! Strangely, time has passed by relatively slow for us when we're on vacation. Though it's just been a little over eight days, it seems like we've spent months staying at our 'home' at Mitsui Garden Hotel. We spent the last early morning hours in Kyoto taking a walk around the Karasuma Train Station area, scrounging around for breakfast, before checking out mid-morning for our 90 minute journey to Osaka.
Day 8: Kyoto – Knives @ Shigeharu (重春) II
We went back to Shigeharu today to purchase a second chef knife for our own use after realising that we have sufficient remaining cash with us. The first knife was bought especially for someone special which we shall not reveal yet until it is presented to the person. :)
This time round though, we asked the knife maker whether he could engrave Chinese characters onto both of the knives. And he kindly did it for us. He could only do it on the metallic portion of the handle. My guess is that if the engraving were to be done on the blade itself, it would affect the integrity of the blade's performance.
Yang took a few more shots of the visit today, including the actual knife we bought before it was all wrapped up. Below is a selection of photos.
Day 8: Kyoto – Kinkakuji Temple & Fushimi Inari Shrine
Day 8 of our Japan trip was spent visiting two of the most iconic and unique sights in Kyoto City; the Kinkakuji Temple, and Fushimi Inari Shrine. Both institutions were in almost opposite sides of the city; Kinkakuji was in the north-western part of Kyoto, Fushimi Inari in the south-east. Just as well; we went to the former in the morning, and on our way towards the latter stopped by Kyoto Station for round #2 at God-of-All-Katsus-Restaurants, i.e. Katsukura. Had exactly the same thing again, which only goes to show how delicious the tonkatsus were.:)
Kinkakuji is also known as the Golden Pavilion as the three-story structure is totally covered in gold leaf, and on its roof top sits a bronze phoenix ornament. The entrance fee was 400円, and there already quite a few visitors by the time we got there just past 10:00 AM. But we were blessed with great sunlight, which gave an awesome sheen and gloss to the structure, and an almost perfect reflection of the structure itself into the pond. There is adequate viewing areas for visitors so that shoving and pushing to get a view weren't necessary, though I think there were one or two really excellent spots for photographic composition. I was initially a little leery of having to pay yet again for admission into a site, but this was really worth the fee.
Tummies filled with tonkatsus at lunch, we headed to Fushimi Inari Shrine and reaching the venue at 2:10 PM. This shrine is dedicated to Inari, the deity of rice and sake, but is especially well-known for the tens of thousands of torri (gates) that line a long path that leads to the inner shrines. This much photographed avenue shows up as one of the most iconic pictures of a lot of Kyoto travel books, and is also in the Memoirs of a Geisha film. There were a lot of visitors about, which made photography tricky. I didn't need to photoshop anyone out though – thankfully – but did have to wait at several points for a moment where there weren't any visitors to take some of these pictures. Absolutely stunning locale – and no admission fees too!
Day 8: Kyoto – More Ground Patterns
More ground shots of moss, rocks, pebbles, and rocks! All were taken two days ago; the first two during our visit to Katsura Imperial Villa, and the last three from Shugakuin Imperial Villa.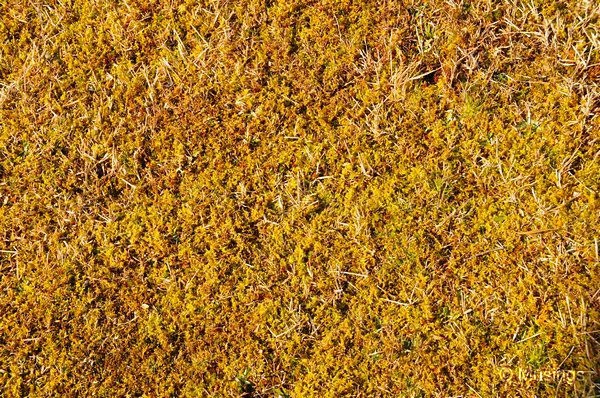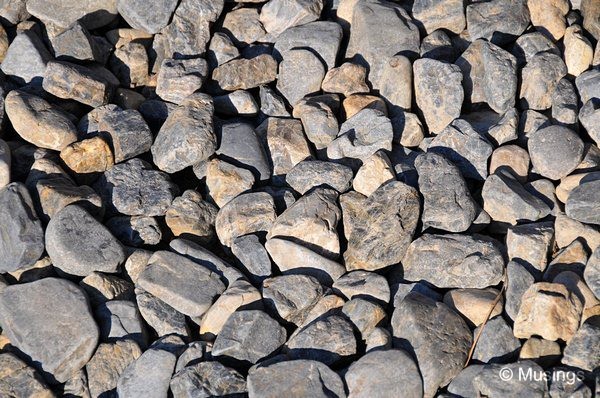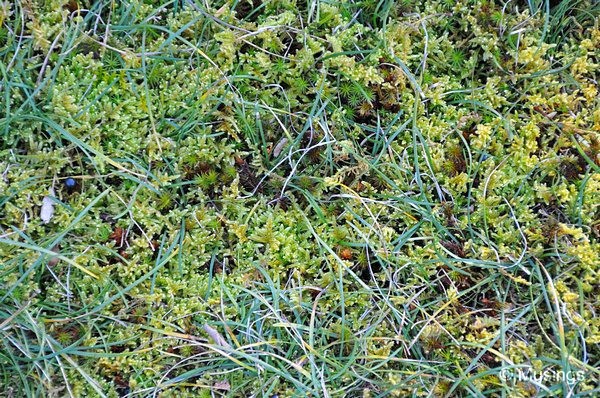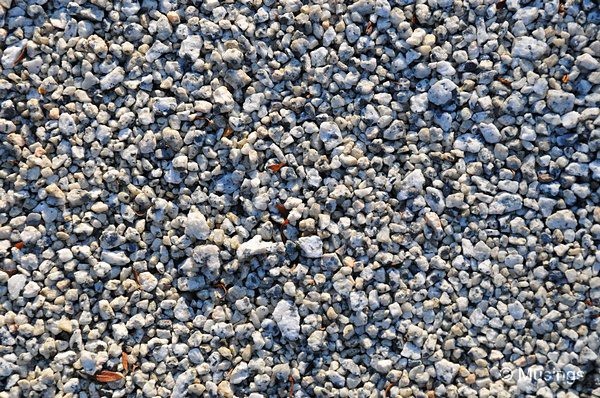 Day 7: Kyoto – Yayoiken
We didn't have a preplanned dinner place in mind after purchasing the knife at Shigeharu. But the shop was just 3 bus-stops from Mitsui Garden Hotel, and in our frequent walks to Karasuma Station, we'd passed by this 24 hour-open restaurant with an attractive looking shopfront along Shijo-dori. The restaurant never quite seemed crowded and had a nice ambiance, so, we decided to give it a go.
The restaurant's name is Yayoiken, and offers a variety of standard Japanese fare and ordered through coupon purchases. True enough; there weren't many patrons at the time we dined at about 5:00 PM. Ling had a beef with onions stew in a hot pot, and myself a tonkatsu with prawn tempura-side set. Each was at 890円, and tasted, well, ordinary. Moreover, it was fairly expensive fare, considering that the God-of-All-Katsus-Restaurants, i.e. Katsukura, was offering similar and way yummier fare for just slightly higher prices.
Still, the restaurant was elegantly decorated, and we took our time to dine in this restaurant without feeling the same rush like other restaurants to eat and make way for other patrons queuing up (there weren't many even when we were done there though – uh oh). It's nice to have a 24 hour-open restaurant near our hotel, but I don't think we're gonna come back here for seconds.
On the other hand, Katsukura is beckoning to us after this try-out of Yayoiken. We just might head there again on our last night in Kyoto. For Yayoiken, we're rating it a…