Panasonic GX85
now browsing by tag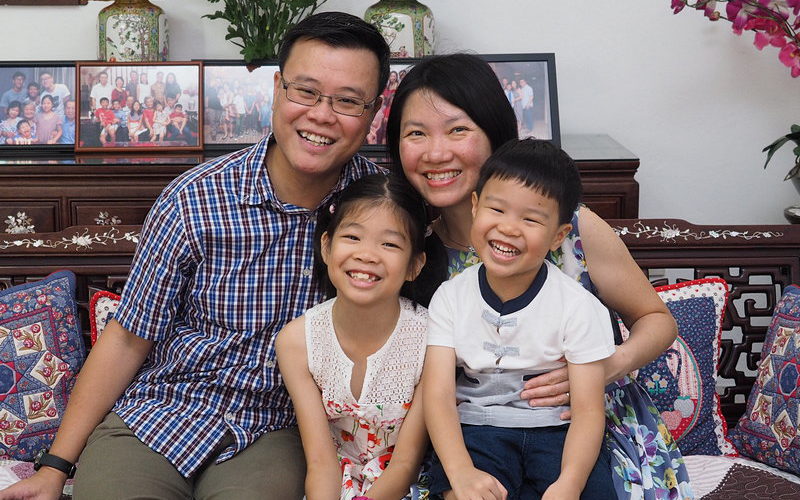 Chinese New Year 2018
It's become our tradition on our blog here to do a short post every Lunar New Year. Like last year, the E-M1 and 12-40mm f2.8 did the heavy lighting for the family shots. And for a change this year, the GX85 coupled with the 45mm f1.8 handled the couple shots.
We still haven't gotten round to having everyone sit or stand in exactly the same position each year though. But wouldn't that be an achievement!
Phuket – Day 3 – Phuket Elephant Sanctuary
Many of us would have seen elephants before, whether it's at a zoo or at animal shows in this part of the world – but unlikely in a setting like this. We visited Phuket Elephant Sanctuary (PES) on Day 3, a reserve set up to rehabilitate these very gentle giants who'd suffered years of abuse at the local industry in Thailand. The Sanctuary is a Save Elephant project and apparently the only ethical elephant reserve on the island. No rides, no animal tricks, no shows, no funny business. Elephants roam freely and visitors follow them rather than the other way round.
What is the abuse that these giants suffer in industry? Well, in order for elephants to be put to work, they have to be firstly broken in spirit, then forcibly trained to work – routinely through cruel methods of inflicting punishment to get these giants to obey. As the introductory video to elephants in Thailand showed, elephants are forced to work in the border – and when they are too worn down or old, get further sold to operators to provide 'rides' to tourists, or to entertain tourists by painting, engaging in circus acts and so on. Those rides you see in tourism brochures where elephants carry two adults? Well, let's just say each adult weighs 75KG – but the iron chair itself weighs another 100kg – which means that the elephant itself has to carry 250kg already on her back, and routinely for hours everyday. No wonder these giants develop permanent injuries.

The elephants in PES are saved from these industries by buying them – a young elephant can cost as much as 2 million THB, while an old one which is deemed less useful by industry costs 400,000THB. After which, they undergo a period of recovery by the sanctuary's staff and supporting doctors. The fairly hefty admission fees – 9,000THB for the four of us – is due in large part to build up sufficient funds for the sanctuary to continue their conversation efforts.
The sanctuary staff love their elephant friends, and it clearly shows with their sharing of stories of the former lives of each of the six elephants in their sanctuary, and how they were rescued. The oldest is a female in her late 60s named Dok Gaew, and who was badly injured from years of providing tourist rides and near death before she was rescued and nursed back to health by the staff. Simply put, in this Sanctuary you don't get to see elephants do anything that is not in their natural behavior or inclination – which means we get to observe them only, apart from a short feeding segment at the start of the visit where they gobbled up baskets of fruit with our assistance.
The 30 acre park can hold up to 20 elephants, and PES currently has six as they only opened in November 2016. The sanctuary showed many signs of ongoing construction to build additional shelters and activity areas for the elephants.
Specific notes on our visit:
There were about two dozen visitors on our Monday morning visit. Our driver first brought us to the sanctuary office along the main road where we took care of payment and administration and mini-group assignment before being ferried in four-wheel drives to the sanctuary itself, which is about 5-6 minutes away via bumpy dirt roads.
We next had our briefing, where staff explained the purpose of the PES, its mission, the do's and don't's, and followed finally by a moving video about how awful are elephants treated in industry and the cruel methods used to train them, and the real consequences of elephant rides in particular.
The three mini-groups were then led to different observation areas around the reserve where we could observe them socialize, feed and generally laze about. Each elephant was also minded by a mahout, but unlike what you'll see in elephant shows, the mahouts carried no sticks or instruments – I got the sense that they were really there to make sure that humans behave around these giants!
The vegetarian lunch prepared by PES staff was, like the meals at John Gray's Hong by Starlight, were amazing.
Credits especially too to the group today, and that comprised mostly of Caucasians with just a few Asians (including us) who showed the utmost respect and earnestness to hear their stories.
Ironically, the loudspeaker tourists again from a certain country up north were nowhere to be found in today's visit. As our driver quipped – they were all visiting the other elephant showparks taking rides.
Updated 24 Dec 2017: coincidentally, these loudspeaker tourists just got involved elephant ride incident, right on the last day we were in Phuket.
Day 4 at Splash Water Jungle Park in the next post!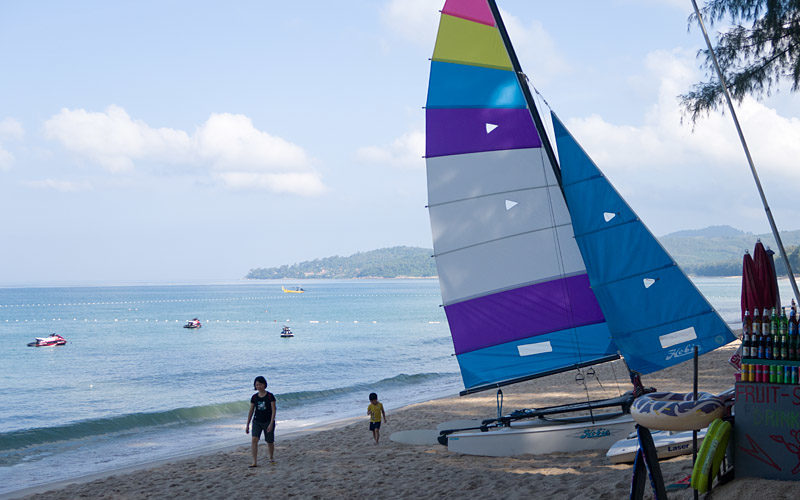 Phuket – Day 2 – Bang Tao Beach
One of the most commonly heard criticisms of Phuket as a holiday location is that large parts of the island have been overly commercialized to cash in on the tourism boom, with beaches that were once famous for their serenity now looking more like hang-out areas for party-goers. Most of that sort of atmosphere is centered in Patong – which we will be making our way there too at a later date this vacation – but we did mark out two other beaches to check out during our stay.
The first is Bang Tao beach in the Laguna area, where Cassia Phuket is situated. The beach is a short 10 minute walk from the hotel and might be a little hard to get to at your first try. Basically, you want to head out of Cassia Phuket, turn left, walk across the bridge with Minions on both sides, and approach the guard house at the main gate with the security detector device LOL. Don't go past that gate. Rather, approach the behind of that guard house and you will see a foot path. Take that footpath which will lead you around the small lagoon – and after 7 minutes or so, you'll get to Bang Tao beach.
The beach is apparently shared between Cassia Phuket and Dusit Thani Laguna Phuket, so guests of either hotel can access the beach – though truth to tell, I doubt if the guard actually stops any one from getting past him to the beach!
There were quite a few Caucasians already on the beach, swimming or just relaxing even though this was fairly early in the morning at about 9AM. The water wasn't actually clear and the beach sand not of the powdery-white kind, but it's still clean enough and free of general debris for us to chill out for an hour before heading back to wash up and get ready for our day trip with John Gray's Sea Kayaking.
Our notes on John Gray's Hong by Starlight in the next post!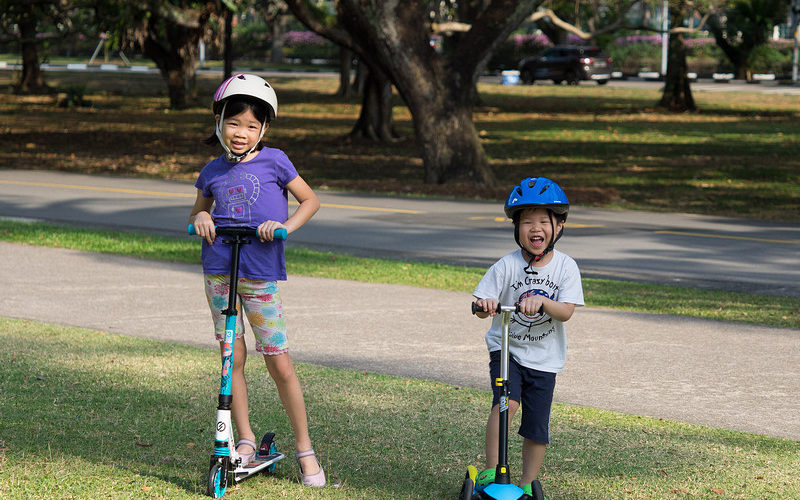 The Olympus 40-150mm f2.8 – Updated
A check on my ongoing log of camera equipment purchases shows that my last lens purchase was almost exactly two years ago now, and specifically the 40-150mm f2.8. There are still a few m4/3 lenses that I'm keeping an eye on – including an ultra wide-angle of roughly between 7 to 14mm coverage, and also a general all-purpose travel lens of 12-80mm or so coverage. None constitute a real pressing need though since our travel photography needs are largely met by the 12-40mm and 40-150mm f2.8s, so I'm happy to wait until good deals for these other lenses show up, either new or as pre-loved equipment.
The one lens that has turned out to be quite a surprise from projected to actual use is the Olympus 40-15mm f2.8. Specifically, at the point of purchase, I'd intended the lens to be just for occasional use. But the two years I've had this lens have seen it become a regular staple for me to take pictures of our kids whenever we're out of doors both in and out of Singapore, full moons, and most recently now – of our Syrian hamster and two cavies.
The lens really lives up to its 'Pro' designation: it's unfailingly sharp even wide-open at f2.8 – though subject motion, especially when coupled with lower shutter speed settings that are necessary when I'm shooting our pets at home is a perpetual challenge – and the lens, interestingly, seems to find the optimal focusing solution ever so slightly quicker on my Panasonic GX85 than the Olympus E-M1.
Pictures as always!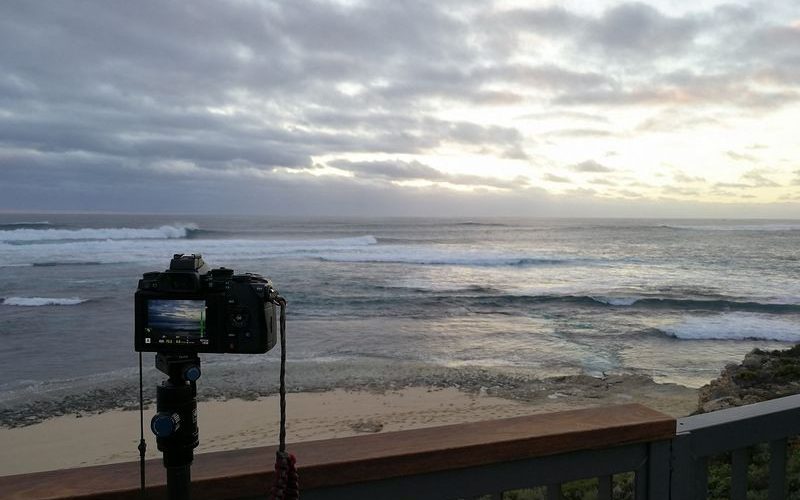 Western Australia – Equipment Comments
Just a few more posts in our WA series – honest! And this one is for tech junkies – comments on how various gadgets and toys fared during the trip!
The Olympus E-M1 continued to perform admirably on it's third major overseas outing. Oddly though, the camera occasionally required a few seconds to power-up from a cold-start. Might be something to do with the age of the battery – one of the two BLN-1 battery is about 5 years old now, and its internal circuity might be starting to fail.
The Panasonic GX85 did amazing well in its first major overseas trip! The GX85 was mostly coupled with the 40-150mm f2.8 with 1.4x converter throughout the trip, and I was able to get pretty good picture retention rates, with the C-AF modes able to track moving subjects. There was some minor annoyances though: the camera seems to have its own mind sometimes by selecting its own aperture against what I really want to shoot at. Specifically, I can set aperture on the Olympus m4/3 bodies set on Aperture-Priority and don't ever worry about it again. But the GX85 will sometimes change f-stop on its own even on Aperture-Priority. I'll have to read up a bit more about how Panasonic m4/3 bodies treat A modes.
Two batteries accompanied each of the bodies, and on most days, the one battery apiece for the E-M1 and GX85 was able to last for an entire day of shooting on most days. That is, excepting the really heavy days during the day tours, though the batteries were also routinely nearly drained by the day's end. Sill, the weather in WA wasn't cold enough at usually between 18 to 7 degree Cs for either the E-M1 and GX85's batteries to discharge faster.
The number of exposures I triggered on the E-M1 and GX85 was about 3,250 and 2,251 respectively, about 227 using the Samsung 360, and another hundred or so using  Huawei Mate 9 – a total of about 5,828 pictures. And of that, I processed and finally kept about 3,331 of them – a keeper percentage of about 57%. This WA trip goes well past the 5,013 exposures I took for the 23 day New England trip in 2010 (still the most memorable trip ever!) but I kept 4,327 of them then – or a much higher 86% retention. A huge number of shots for this WA trip were on burst mode – particularly the animal feedings – while the ones in New England were of a lot of scenery, which don't require shooting on drive modes.
Three lenses came along for the trip: the 12-40mm f2.8, the 40-150mm f2.8 with 1.4x teleconverter, and the 17mm f1.8. The approximate picture distribution was 65% 12-40mm, 34% 40-150mm, 1% 17mm. Yep – just a small handful of pictures taken using the prime!
I was really happy with the videos taken on the Huawei Mate 9, despite the initial trepidation before the trip. Between that and Ling's Samsung Note 5, we took about 79 videos, most about a 1 to 3 minutes long each. The 4K videos coming out of the Huawei Mate 9 did take a bit of processing though as the Dell XPS 13 wasn't able to handle the 4K videos well. A comparison between the 2K videos taking in Melbourne using the Samsung Note 5 against the 2K downsized from 4K videos on the Huawei Mate 9 showed that despite the lower frame/s – the Note 5 can shoot at 60fps – there was simply a lot more visible resolution and detail for videos taken using the Mate 9, and less obvious jello-effect too when panning the phone around.
Sirui T-024X CF tripod/C-10S Ballhead: were instrumental in enabling some of our family photos and doubled-up also as the tripod for the Samsung Gear 360. It was light enough also for our 8 year old daughter to help carry around. Call me a traditionalist – but I simply don't think smartphones take very good wefies!
Samsung Gear 360 (2017): already posted separately on this. The pictures were so-so, videos disappointing – but I got perspectives that traditional cameras simply cannot obtain, and the camera was purchased on the cheap.
But the most valuable item that accompanied us this trip was:
Hank – our guide at Margaret River – was quite interested in this camera bag too. Despite it being more than 4 years old now, it still looks as good as it did on the first day. Dirt simply rolls off it!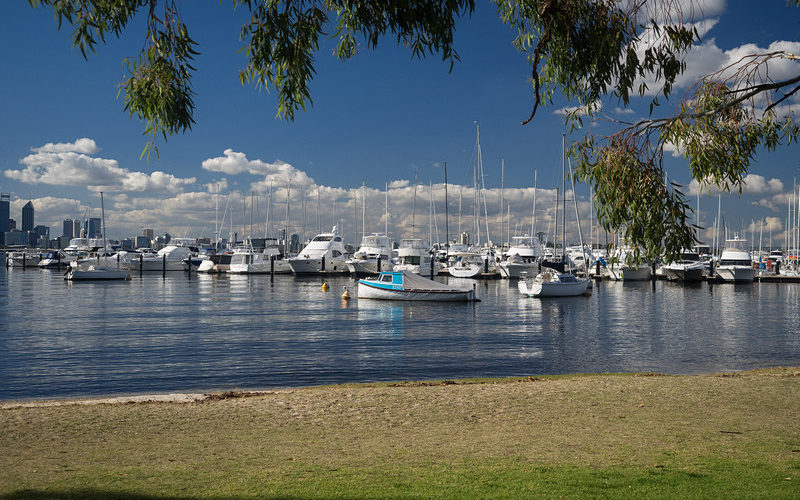 Western Australia – Day 10 – Elizabeth Quay and Matilda Bay Reserve
Next stop was a short 10 minute drive to Elizabeth Quay, though parking was painfully expensive (AUD12.60 for 3 hrs – ouch!). The area is a mixed-use development project, and you could easily spend hours exploring not just the Spanda side but also its entire circumference. Lunch was at Isle of the Voyage, which wipe up really yummy Beer Battered Fish & Chips There's also a children's playground beside this restaurant.
Tummies filled, we made our way next to Matilda Bay Reserve, a thin strip of grass land that has cafes, BBQ pits, and places to just chill while having a view of the many boats that are anchored in Matilda Bay.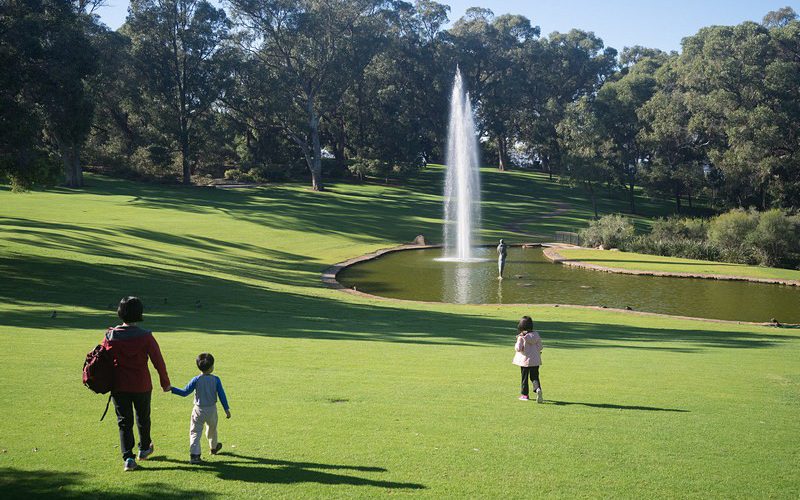 Western Australia – Day 10 – King's Park
Day 10, and one more day left to our vacation to WA. We planned to make the trip to Whiteman, north of Perth, to visit the Caversham Wildlife Park in the earlier versions of our itinerary, but after that was dropped in favor of just visiting Bunbury Wildlife Park, we could spend the entire day in Perth city itself. Rather than visit shopping arcades and the retail district, we went instead with parks. The most popular one in Perth is quite well-known – King's Park – and few tourists to Perth won't at least spend several hours in the 4.0 sqm park, especially along the Fraser Avenue stretch to get a unobstructed view of Perth city across Swan River.
I visited King's Park several times during my years in Perth, and the view of Perth's central business district remains magnificent – though I'd forgotten that the best time to visit is mid-afternoon, and not early morning when the sun is behind the city, making it really hard to get nice pictures. So, after spending several hours exploring the park in the morning, we headed elsewhere and returned to the park in the mid-afternoon.
Photos from the morning visit first. The birding shots were all taken using the GX85 and 40-150mm f2.8 + 1.4x converter:
And in the afternoon visit next. The place was quite a bit more crowded at this time, with tour buses offloading large numbers of guests, but the park is still large enough for the crowds to spread out.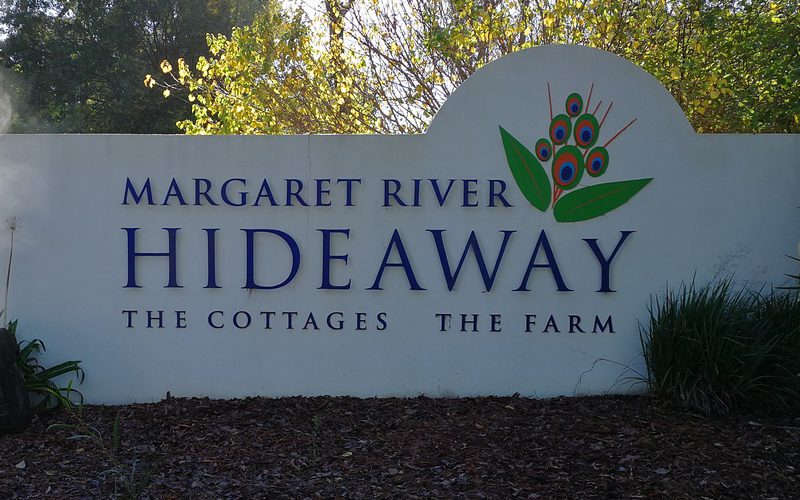 Western Australia – Margaret River Hideaway
If you ask Hannah on what she thinks is the biggest highlight of this vacation – even though there are still two more days left to go in this 11 day stay in Western Australia – she'll say without hesitation, "animal feeding at the farmstay"! I reckon as exciting as as wild flowers, Karri trees, water rushing down rock cascades, the beaches and numbers of sea shells the two kids picked, the different flavors of ice-cream we had, nothing they have experienced at this point comes close to the experience of feeding tame farm animals.  So much so that we worked out check-out day itinerary around today Thursday's animal feeding so that the kids could have a second go at it.
Oddly, there aren't that many well-known farm stays in Margaret River, with what seems to be the most famous one being the Sunflowers Animal Farm which apparently has a larger range of animals, but some of the apartment types in MR Hideaway are newer and more modern. In any case, Sunflowers wasn't available over our travel dates to the region and across a five day stay, which was just as well.
MR Hideaway is situated at Osmington Road, which itself is a short 5-6 minute drive from MR town center. From MR town center, you continue along Bussell Highway, and turn a 90 degree right along Osmington Road where you'll drive for another 2 minutes or so. The road between the two spots is fairly easy to understand and drive on – but be warned: there are no street lights along Osmington Road, and this stretch has very few properties and even fewer vehicles using it at night. Nights were settling in early over this winter period, and driving in near pitch darkness beyond the vehicle's headlights and trying to find where the farm was was a little unnerving the first night until we got the hang of it.
Like all the stays we've been to this trip, MR Hideaway & Farmstay was a wonderful experience where things went overwhelmingly well, with just a few things we had to adjust to. We stayed at the Studio Apartment for five days, and our comments:
There are seven standalone cottages, and two studio apartments that are constructed as a single building. Units are spaced far apart enough for cottages, while the two studio apartments are adjacent to reach other, which meant that guests can hear the other unit if noise is loud (we had peaceful neighbors throughout our stay).
The studio apartment is pretty new (constructed a year ago?), and despite the farm being a popular place of stay, the apartment has remained in good shape and well-taken care of so far. In fact, it feels designed like a luxury condo apartment unit, especially its use of parquet flooring and toilet and bathroom fixtures!
The kitchen is open-concept and includes a large oven. The toilet is a separate unit from the bathroom.
There are lots of little thoughtful gestures; including the ubiquitous Ikea (!) child seats for the dinner table and Ikea (!) child stool in the toilets. On the first day, there was also baked bread, a complimentary bottle of wine, milk and orange juice in the refrigerator too.
There are two bedrooms, with both double beds on rollers. Very convenient so that we could move the kids' double bed to one side of the room (lest Peter rolled off the bed while sleeping).
The living/dining room has an inverter-type air-conditioning unit which we used to heat up the common areas, but individual bed rooms are unheated.
There are laundry, and dryer machines near the reception.
The farm animals really do roam around during the day time, and they seem to have settled into a daily routine where to move during the non-feeding days.
The farm animals were also very tame, and the sheep and cows will allow you to pet them if you approach them slowly. The three Alpacas were a different story though: they were very timid, and the farm hosts repeated numerous reminders to us that we must never pet or approach them from behind lest you want to be spat on, or worse still, receive their powerful hind kicks! One Singaporean guest received a painful kick during the first feeding day as she'd accidentally stand to close to one of the Alpacas.
Our two hosts and co-managers of the property – Andrew and Hanisi – were very friendly, and their farm dog – Archie – was a huge hit among all the kids who were at feedings!
There are two common access gates that allow vehicular and human traffic, and must be closed at all times – lest the animals escape and probably become road kill on Osmington Road.
The animal feedings on days 7 and 9 of our vacation respectively were a lot of fun, and I've blogged about it separately already here and here .
If there is one annoyance, it's the Internet reception. It was, surprisingly, poorer than what we got at Forest Lodge Resort, even though Pemberton is more remote than Margaret River. There were frequent Internet drop-outs, and low download speeds even when I could stay connected. I don't think it's the fault of the property, and they are at least very upfront about it in their welcome note explaining that the Internet access is as good as they can get at this point. To be clear: 4G coverage was not much better and at times even worse – i.e. no connection at all. It's a wonder I could even do any posting of photos – and it sure took a lot of patience and repeated attempts to post the few hundred photos I selected for sharing on Facebook and this blog over the five days!
We had fairly dry weather in the first half of our stay. At midpoint though, the region experienced a heavy downpour and slight drizzles over subsequent days – which meant that a bit of mud started forming on the ground. This is a farm, so it's expected – but for mommies who have to clean children's sandals and crocs over the kids when they traipse all over over the farm, be warned LOL.
The total price of our stay was a shade under AUD1.1K for the four nights – a little more expensive than typical downtown properties, but it was worth the money. Though if we're ever in the region a third time and looking for a farm stay again, we'd probably want to try Sunflowers Animal Farm – just for variety!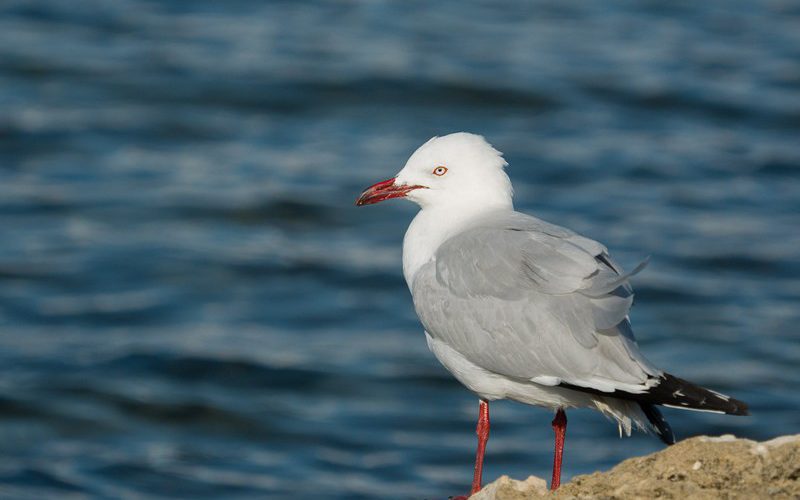 Western Australia – Day 9 – Dawesville Foreshore Reserve
The second stop we made was in Dawesville, a suburb of Mandurah and located between the Harvey Estuary and the Indian Ocean, according to Google's write-up of it. We drove along Estuary road until we came to a spot that had a small park at a boat ramp, then got out to stretch our legs. The place was beautifully serene and quiet on the weekday mid-afternoon, and coupled with a sunny blue sky, made for some marvelous opportunities to take pictures of the birds around the shoreline.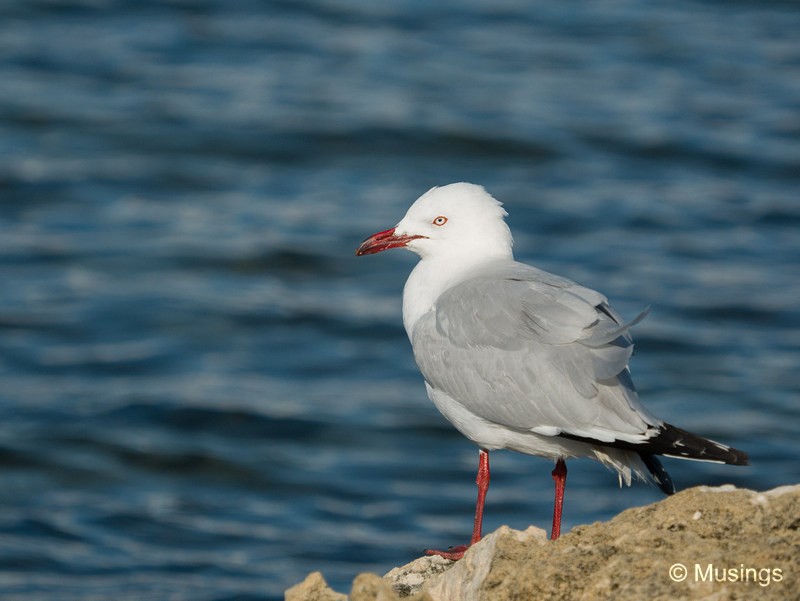 We stayed in the area for half an hour before soldering on towards Old Coast Road – though we shortly hit heavy traffic along Kwinana Freeway that delayed the reaching our final stop by a bit.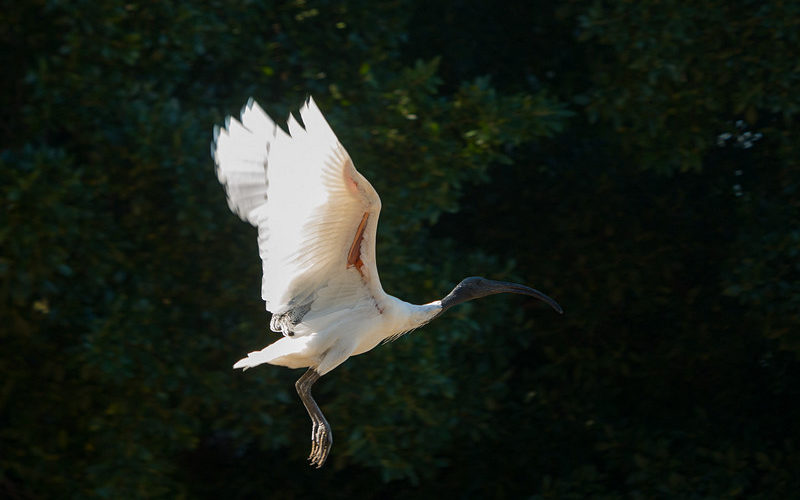 Western Australia – Day 9 – Bunbury Animal Park
Day 9, and we're on our last leg of our 11 day vacation. We checked0out from our stay in MR – the Margaret River Hideaway – and slowly made our way back up north back to Perth. Unlike Day 2 when we essentially were in a mad rush to drive from Fremantle to Pemberton and all 375km between them and trying to fit a 3 hour stopover in Busselton inside it, we took our time in the return journey. The return journey was a much shorter 270km from Margaret River to Perth, so we had time for the second animal feeding at the farm stay, and also two stopovers at Bunbury, and also in Dawesville.
Our initial itinerary included visits to two wildlife parks – Bunbury Wildlife Park, and the Caversham Wildlife Park just outside Perth central. The latter is generally regarded to be a lot more slick and popular, but also a lot more pricey admission-wise. It would have also eaten up a good half day of Day 10. We were uncertain if at this point – after all the interactions with farm animals and also last year's trip to Ballarat Wildlife Park would the kids still be wowed by such. So, we decided to drop Caversham and stick with just Bunbury, largely on account it was literally on the way back to Perth.
The Bunbury Wildlife Park isn't very big – we finished the park in an hour at a fairly leisurely pace, and stayed for another hour for lunch at the park's cafeteria – but it's also a lot more laid back, and there were only a small handful of visitors besides us at the point we went by (about 11AM). We in fact had pretty much the entire free-roaming kangaroo enclosure to us. The highlight for us though is the bird aviary. It's not quite the size of say the Jurong bird Park aviaries, and not as crazy dense in bird species, but there are numerous beautiful bird specimens specific to the region, which provided for great opportunities to put the 40-150mm f2.8 + 1.4x teleconverter to work. All the pictures below were taken with that lens and the Panasonic GX85, which again performed admirably – though I'm still getting used to its maximum f-stop quirks!