Or so Ling went the other week.
OK, what's this about? We started making plans for our second short vacation while at Ayara Hilltops, and narrowed the list of possible places down to a select few. It was going to be Hokkaido (blame our friend Ann for that :P), Langkawi, Bali, or Redang / Perhentian Islands.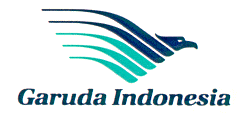 The period of travel would had been about during the week long School Holiday break in September, and that posed problems immediately. Specifically, Hokkaido would had been really difficult, since most packages there span at least 7 days. It'd be silly to fly all the way there for a 4 day stay. The beaches at Redang / Perhentian Islands are amazing and reportedly on par with Mauritius, but I (just me) was really preferring not to go to a coastal area again, not when the memories of our Rawa trip is still fresh in my mind.
It was a toss-up between Langkawi and Bali. Langkawi packages weren't cheap relative to their offerings, but Bali on the other hand was crazily difficult to book. I called the several travel agencies, all of whom dutifully reported that SQ flights were full, and helpfully suggested we fly Garuda Indonesia there.
Personally, I'm OK with Garuda. Really. That incident last year when one of their planes crashed on landing killing 21 poor souls was tragic. Or that the European Union still bans the airline from flying to Europe. Or that there're people who specifically request to sit near the Emergency Exits whenever on a Garuda flight.
But statistically, flying is still the safest way to get around—so goes the line in Superman Returns and the original movie—and I believe in those stats. It helped too that during last Friday evening's bible study, our friend Ann remarked that they flew to Bali on Garuda too, and she didn't bat an eyelid saying that.
But Ling just could not be appeased, and the look of paranoia was quite evident.:) I was between a mix of bemusement and exasperation, but there's no easy changing that woman's mind, even after I produced evidence—thank ye Google—that Garuda's taken big steps to improve in their safety standards.
So it was back to the drawing board, and as luck would have it, I managed to find seats by calling Singapore Air directly for what they said were "higher economy" fares. So it's off to Bali for a 6 day stay during the School Holiday break in September. Next entry, maybe tomorrow, I'll blog about our accommodation.:)