Olympus E-PL2
now browsing by tag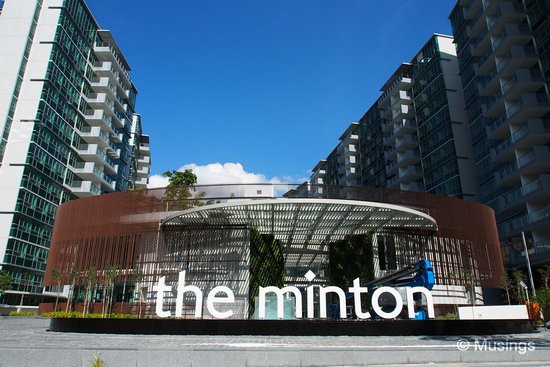 Work-in-Progress – Part 35
We've been experiencing some wet weather for the second half of this week, but that cleared up on Saturday past noon-time to reveal wonderfully sunny and clear weather for the rest of the day – enough to go by for a quick visit to The Minton site for pictures again.
As in the last several visits now, there doesn't seem to be major visible improvements to exterior works, though from the construction sounds going on still, I'm guessing interior works and touch-up are still going on. I remembered while working on the transitional montages this week that it's been a long while since I've done stitched panoramas, so went about composing a couple. These really do show how large the project is – all 1,145 units and its supporting facilities and landscaping.
These panorama pictures, alongside others for this afternoon's visit are available here. And lastly, a third transition montage I did yesterday – and this time of Tranquil World.
Mega-sized version here too.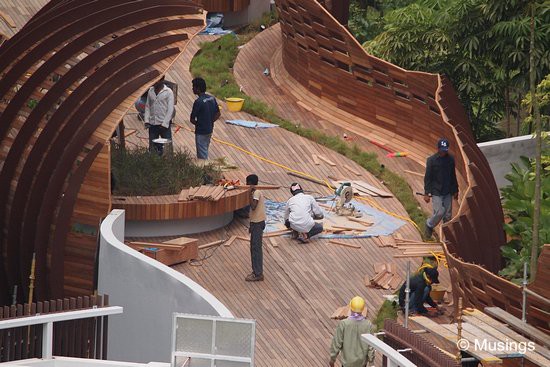 Work-in-Progress – Part 33
Like the last visit to The Minton site, it's getting harder to spot visible or significant changes to the ongoing construction now. Given how close the project now is to the award of Temporary Occupancy Permit, I guess most of the work now is internal to units that did not pass inspection, or still require touch-up work. The front facade signage has also been lit up now, reportedly looking quite lovely with its purplish lighting. We'll go by on an evening soon to check that out.
We've also started picking up several digital and printed issues of Squarerooms, a local interior design publication that features lots of ideas, discussion plans, things to do with homes and so on, and been pouring through them figuring out what we're going to advise our appointed designer later on once we receive keys. More to come on that soon too.
In the mean time; pictures from this afternoon's visit. The larger pictures are available here at my Flickr album.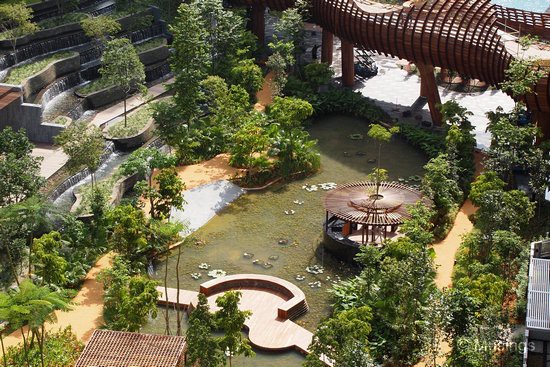 Work-in-Progress – Part 32
Another week and another visit to the construction site of The Minton. Bit of unfortunate news too; the BCA web site indicated on the 18th September that some plans submitted required resubmission while the rest were noted as "In order". I'm not sure what this means since I'm not in this industry, but my guess is that TOP while close will still not be imminent as long as resubmissions of documents are required. That will just mean more delays to the start of key distribution. Sigh.
Still, this Saturday's afternoon visit saw that the site is gradually winding down its major development activities and moving into touch-up work. Large containers filled with debris were about and ready to be carted away, and workers in small groups could be seen patching up and making good defects, paint spot areas and the like. I paid special attention also to shrubbery surrounding the compound too, given the growing sense of anxiety among many of the FB residents that the place isn't as private as one might had though.
Work-in-Progress – Part 31
Bit of both good and also bad news at The Minton project. On the first; the TOP inspection earlier this week was passed successfully, according to persons on the inside and across several sources. No clue if that's really true – running a query on the Building and Construction Authority status of plan application hasn't yet revealed the updated status yet – but if so, actual TOP should follow in a few weeks'. Hooray!
On the down side – given the sheer number of units in the condo, key distribution and release is going to take a long while, with some projections running at six months now, and depending on the phase of stack release a few years ago during purchases. That might mean that our unit's keys might only be released at the end of this year. That'll certainly delay our renovation plans, even if we're not really in a hurry to move. Boo!!
Still; here are the pictures from my weekly paparazzing our new home. This particular visit was on a sunny and warm Saturday noon.
More notes on our visitations to Interior Designers, wardrobe specialists, and other contractors.=)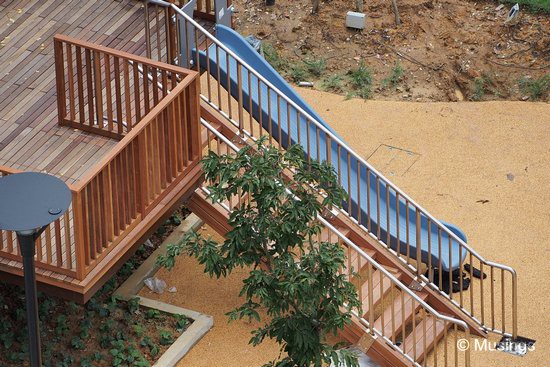 Work-in-Progress – Part 30
The weather on our island has been, surprisingly, quite wet and cold over the last several days – and it's not even November monsoon yet. We've been experiencing rain everyday for nearly a week now, some of which has been intense enough to cause flash floods and bring down grown trees onto vehicles even. Thankfully no real injuries have been caused yet, aside from lots of the usual inconveniences from sudden downpours i.e. traffic jams and the like. We finally got a little sun on Sunday mid-afternoon – enough for me to quickly pop by The Minton construction site for another weekly look-see.
In general, some progress is visible, though the initial TOP of end-September is starting to look less likely. Sigh. If we don't get our keys by mid-October, that will mean we won't be moving in this year after all, what with the about two months it will typically take for our apartment's unit renovation to complete.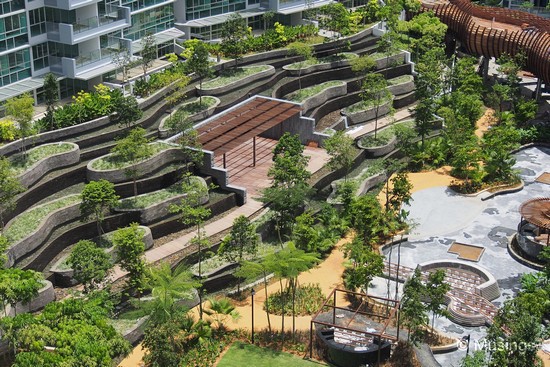 Work-in-Progress – Part 29
Another weekend visit to the ongoing construction at The Minton. Just 4 more weeks away to the projected TOP – Temporary Occupation Permit – and from residents who've checked out the place at the early evenings, construction hours seem to have been extended to try to get the apartment project completed timely.
We've also just started meeting up with Interior Designers starting this weekend, though given that we've got up to two children in tow, it's a real logistic challenge to plan for each visitation! Those of us who've gone through a full interior design and renovation project will know how long-drawn and time-consuming it will be. Anyway, more on that in a different post for later. In the mean time, pictures showing the new developments at The Minton: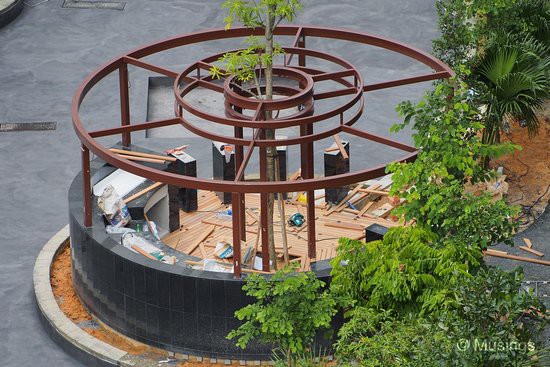 Work-in-Progress – Part 28
We bought Peter to his PD this morning for a check on a possible skin condition, and were relieved that it was nothing serious but just a mild case of neonatal Eczema. Here's a noon-time visit to The Minton after Ling settled back at home for Peter's late morning feed. Bits of visible improvement again to the construction. Interestingly, the cascading waterfall seemed to have been turned down in intensity, so the rushing water din I heard during last week's visit was far less noisy this time round. In fact, the sound was finally therapeutic, to use another resident's descriptor.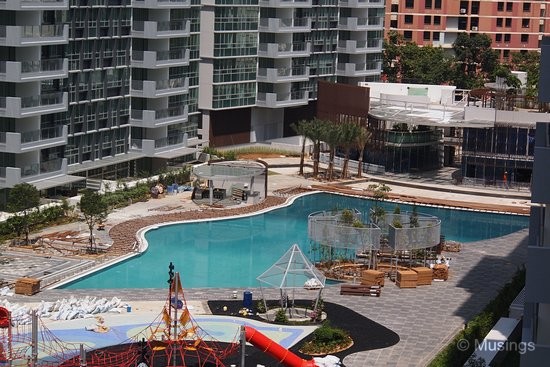 Work-in-Progress – Part 27
The Facebook group reported a couple of significant improvements to the ongoing construction of The Minton, so I went by again on Saturday noon time for a photo-look-about. The cascading waterfall has indeed been finally completed with its water pumps started a few days ago, and all three pools – the main, 50m lap and heated – have been filled. It still seems though like a lot of additional work is still remaining – a couple of amenities are still undergoing construction and the like – and I'm not sure if we're going to be getting keys in a few weeks that other residents are hoping for.
Sky was very sunny and weather very hot too, but the circular polarizer worked pretty well this time for several of the wide-angle shots. I brought my two m4/3s cameras again. Oddly, the E-PL2 with the 12-50mm doesn't work well at all. Lots of pictures taken suffer from an odd loss of sharpness, even when shot at 1/60s shutter speeds and faster.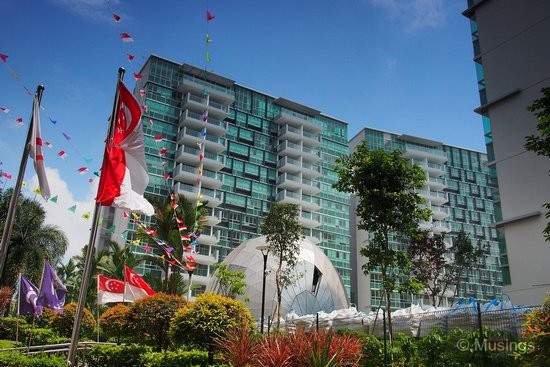 Work-in-Progress – Part 26
It's the start of the long holiday weekend, though we're not exactly very mobile with a 5 week old baby. Ling was quite amused when I packed my camera gear into my Billingham bag after lunch, chuckling "But you just went by for a visit last Saturday." Well, one of the nice things about staying just 10 minutes away from your new home is it's not hard to just swing by when you haven't got anything else to do and just kay-poh a bit to see how the construction at The Minton is going.
A bit on the equipment outlay this time. The graduated neutral density filter (which I've rarely had the chance to use) and also circular polarizers came for the ride – though because the photo-visit was in the early afternoon, the CPL really wasn't able to visibly tease out cloud layers any clearer than human eyes could. The GND was used sparingly as it introduces pretty artificial-looking blue hues into the picture (below to see what I mean). The E-M5 was the main workhorse with the wide shots, and my old E-PL2 – still haven't sold it away – for the long shots.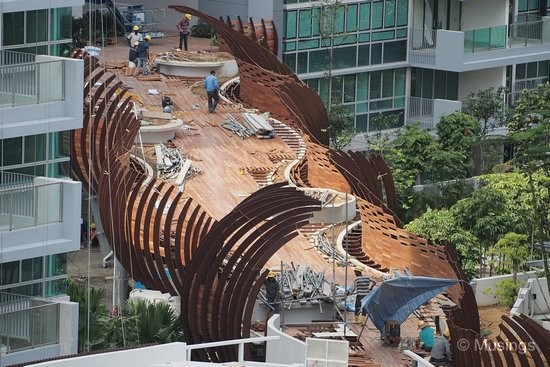 Work-in-Progress – Part 25
The first August visit to The Minton building site. Lots of small visible changes to the construction as most of the large developments to amenities have been done now. Each visit reminds me the pixel hunts in those old PC adventure games; here, I have to squint very hard from the several vantage points to see what are the new developments each visit.
For logging's sake too since in a couple of years, I'm pretty sure I'd forget the walking path I take each visit. Here's a map of it: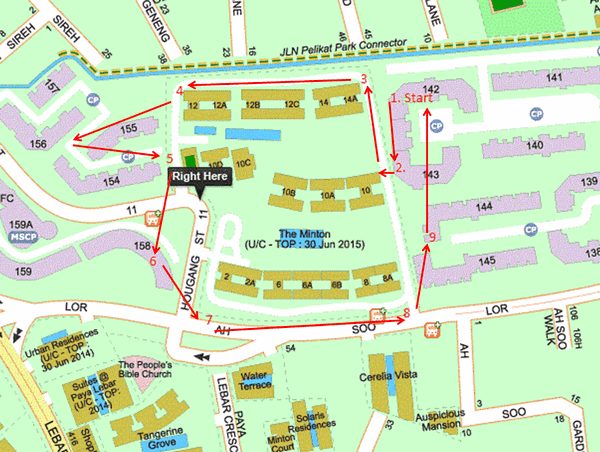 The circuit starts from (1) Block 142, which offers very different points of views of Blocks 10 and Tranquil World at levels 12, 9 and 5 with their public corridors. From there, it's a short back down to the ground floor and up to levels 12 and 9 at Block 143 (2) for a look at Blocks 2, 6 and 8 and Fun World. Next comes a walk around the compound's perimeter. The pedestrian's path at spot (3) Block 14A is adjacent to the private housing areas, and makes for a pleasant-enough walk though sans shade. There's a temple around (4), which makes makes it necessary to go round Block 155 to spot (5), which offer a look at the heated pool, carpark entrance, and also the elevated tennis court.
From there, it's up to levels 13 and 9 of Block 158 (6) for very different views of The Minton's front area. Then back down to ground level to complete the walk from (7), then along Lorong Ah Soo, turn a corner at (8) where the secondary exit point from the compound is. The last stop is the low-ride apartment at Block 145 (made an incorrect annotation there for (9)) which gives a good view of the fitness station stretch in front of Block 8A.
And as for the developments at site: