Olympus E-M1
now browsing by tag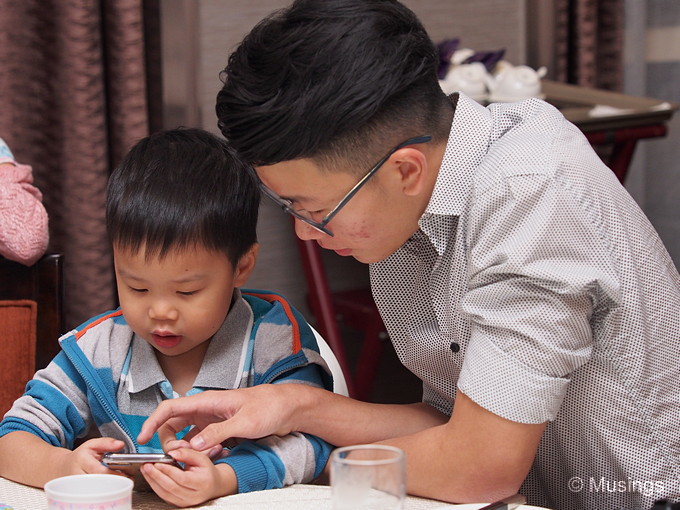 A Chinese Banquet with the Olympus E-Ms and Pros
A typical Chinese wedding in Singapore typically comprises several segments: the Fetching of the Bride, Tea Ceremonies, a religious segment (e.g. a church wedding), followed finally by the evening banquet. Wedding photographers are routinely contracted to cover an entire day packed with these events, and it can run from as early as 6AM and non-stop all the way till 10PM, and they are also often even asked to find time in-between to put together a montage of photos taken in the morning so that they can be shown during the evening proceedings.
Dad recently had a fairly lavish 80th birthday celebration banquet at Wah Lok Cantonese Restaurant @ Carlton Hotel, the same hosting hotel and also restaurant when we had our own wedding banquet 10 years ago. To be fair though, we've been several times to Wah Lok over the years, since it's one of the larger family's favorite Chinese dining places, and the family knows some of the restaurant's personnel well enough that we get pretty good service. All of our closest relatives and neighbors were invited to form four tables, and my role was the designate event photographer. Not a role I'm experienced in at all of course, but it was a fun opportunity to try a few new things, and perhaps also get a small degree of insight in to what banquet photographers do and the circumstances they work in.
The equipment outlay was pretty simple: both the E-M1 and E-M5, and both of the Olympus f2.8 pros: 12-40mm and 40-150mm, and the every trusty Nissin i40 for fill-in flash. The ceiling wasn't very low, so flash bouncing off the ceiling wasn't going to work well. Unsurprisingly, the Stofen-styled diffuser was throwing so much light around that there most persons' faces got harshly lit, necessitating adjustments in Photoshop. Shots taken with the i40's built-in flip card looked much better.
The two E-Ms are similarly configured, and the outputs of both are basically similar. The almost 5 year old E-M5 has started acting up though – it occasionally takes a couple of tries for the unit to power-on properly. Old age? And of the two lenses, the real champ was the 40-150mm. It nailed focus reliably and briskly, and made possible candid shots from halfway across the room. As for shot parameters: pictures were between ISO400 to 800, and for print and blog display purposes, totally usable, and flash sync was set to 1/60s.
A small sample of the pictures from last evening then.
If there's one other consideration the next time I'm asked to do an event like this again, it'd be that I'd seriously have to think about bringing a second flash-gun. Two camera bodies with two f2.8 lenses great! Having to repeatedly switch the flash gun between the two E-Ms – not so much LOL.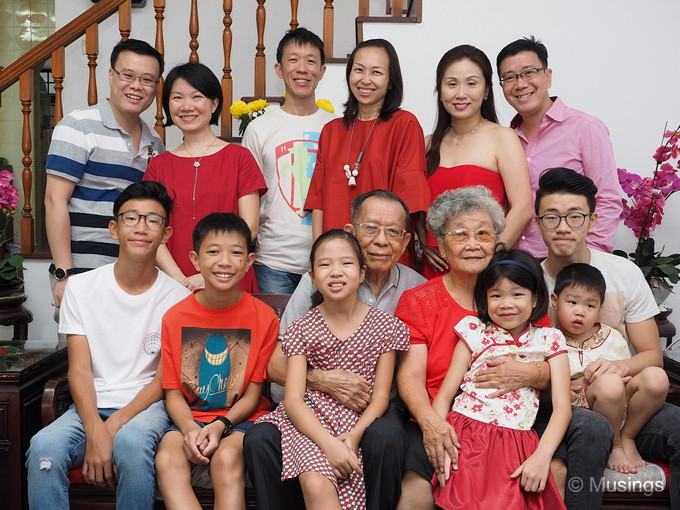 Chinese New Year 2017
I reckon in a few years time when Hannah turns 10, we can do a series of CNY Family pictures to see how the kids have grown every year! As is tradition, here are our family photos on the first day of the Lunar New Year.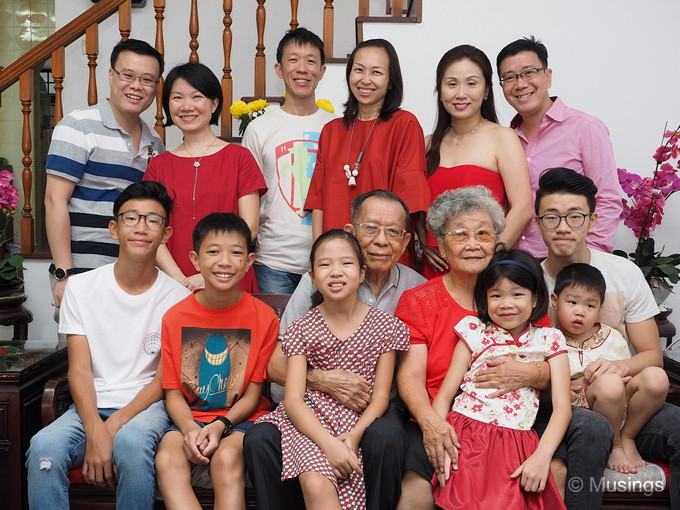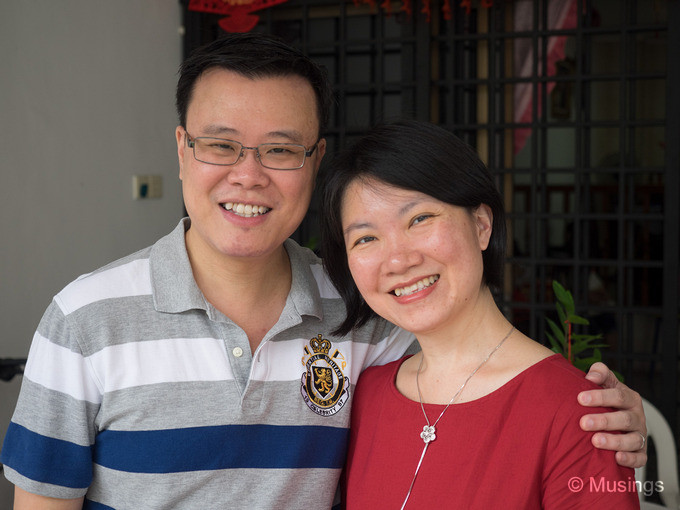 Triggering these photos is quite a bit easier on the E-M1 than the cameras before that. The Nikons D300 and D7000 and E-M5 all had their turns over the years, and shots were taken using remote/wireless triggers that didn't always work reliably. The E-M1 and GX85 though are WIFI enabled, and Olympus and Panasonic support these cameras with respective Smartphone apps – which make taking the extended family shots a cinch. It's probably hard to tell: but my left hand in the first two pictures in this post is covered – because my fingers are behind triggering the shot!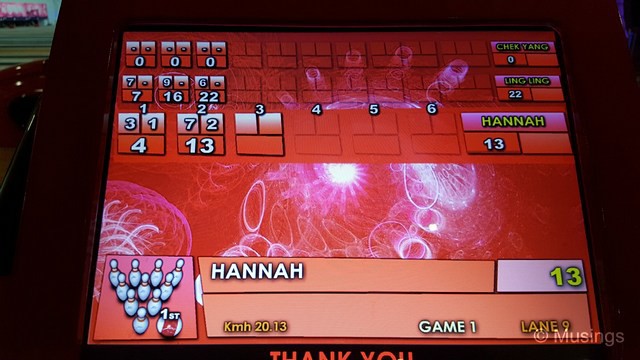 Staycation Activities @ Downtown East
We've got a rule of thumb, and it is to avoid 3D2N holidays as much as possible, even if it means forking extra to stay for a longer period and having to wreck our brains thinking of how to fill up the itinerary! The only 3D2N stay we've ever had at this point was at Capella Sentosa 5 years ago. The short duration was largely on account of cost, but that property still remains by far the best we've ever stayed at.
While we received admission tickets to Wild Wild Wet for all four days of our stay at D'Resort, we ended up just using passes for one day – as we accidentally dropped our entire ticket stack somewhere in the water park. We did put in a Lost and Found report at the Information Office and the park crew were nice to follow through it, but finally had no such luck finding them back.
I reckon it was just as well, as it forced us to think harder of what to fill up the rest of the days with. And of that:
Disney's Moana @ Downtown East Cathay: Peter's first late night cinema experience for a cartoon that hearkens back to the Disney themes from its films starting 25 years ago. This one was a gamble as we wondered how Peter would handle an 8:50PM screening – and we lucked out. It didn't take beyond the film's midpoint before he got grouchy (probably from just being tired) and generally annoying the heck out of Ling.
Orchid Bowl @ Downtown East E!Hub: you know you suck at something when your 7 year old daughter hands you your butt:
Then again, this is how she got there:
Longkang Fishing @ Mainland Tropical Fish Farm: with 'longkang' literally meaning 'drain' for our Ang Mo bud.:) Our parents' generation will quip that this was one of their leisure past times before Gen Y and Z's iPads, video games and smartphones. But Ling and I just a few years ago climbed down into a large drain opposite Hougang Mall to catch fishes to supplement our freshwater aquarium – and we caught several Corydoras even!
The Farm was just a few minutes drive from Downtown East, and we spent an hour there in a small tidily landscaped and man-made drain of about 18 meters long catching critters. There's a token fee of $4 per child for every 30 minutes, but the very nice and super laid-back auntie there gave our two kids 45 minutes of catching time.
Some bloggers have remarked how difficult it was for kids to catch these critters given how fast they swim. Funnily, we had no such difficulties. We caught 15 with most going between Hannah and Ling. I was taking pictures, but in the space of a minute also caught three too. The fishes do detect movement – I assume from the mid-morning shadows we cast onto the water – and typically scatter free quickly. So, the trick is simply to use the tiny nets provided in the opposing direction and where clusters of fishes are. We were able to scoop 1-2 critters this way a time.
We returned all we caught back to the farm though, since our home aquarium is already densely populated with tetras and snails. But the kids enjoyed this one – and the activity gets a solid recommendation from us.
Pasir Ris Public Library @ White Sands Shopping Centre: the E!Hub @ Downtown East is a little rundown, while White Sands has just recently undergone refurbishment. Its offering of stores and restaurants remain pretty much standard fare for Singapore shopping malls, but the also recently renovated public library is very nicely done-up. We stayed and left with about a dozen loaned books.
eXplorer Kids @ Downtown East E!Hub: we'd gone by this indoor playground earlier this year. The area was also just recently refurbished, and it looks slightly brighter now, with a few new play areas that we didn't previously see in our last visit. More importantly is that there's a current promotion for NTUC Members: each card holder can get free membership for up to two kids. More details here. The offer was good enough for us to drive back home to pick up our kids' birth certificates for registration.
Starbucks @ Downtown East: half of the indoor seating in the store were squatted by young adults pretending to study, but we managed to put together two separate tables to chill over brewed coffee, Hazel Nut Lattes, and Signature Hot Chocolate for the kids.
Hannah quips that this was our best vacation ever. Putting aside the bleh stay at D'Resort, it was certainly enjoyable also for us parents. We're start planning for our mid-year vacation spot for June 2017, so more to come on that soon enough!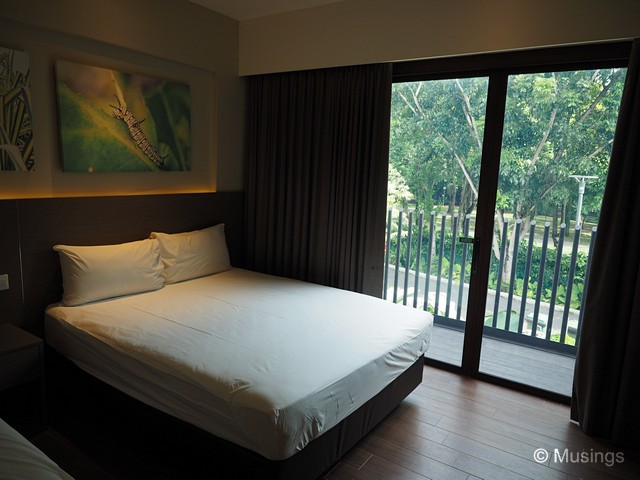 D'Resort @ Downtown East
After splurging for a fairly expensive Melbourne vacation in June this year, we decided we wouldn't travel out of the country for the December school holiday break. I still had a ton of annual leave to finish clearing though, so we chose a staycation and at the relatively new D'Resort @ Downtown East, a leisure and resort hub located at Pasir Ris. We've been in the vicinity several times of course now, since both Ling and my workplaces are nearby, though this was our first time staying in the resort itself.
Our staycation was a 4D3N. Our comments below:
Ling had the NTUC Plus! card, so enjoyed a nice member discount on selected room types. We chose a Park View room that could sleep four, and paid $481 for the three nights. With the same member privileges, one can get the same room type for even lower rates than this too during off-peak seasons.
Check-in was from 3PM onwards. We arrived slightly earlier at 2:45PM, and the check-in row had no queue. But as soon as we got our keys and just barely after 3PM, streams of guests all arrived to queue up for their rooms too.
The Park View room floor area itself isn't large at 33.5 square meters. But it seemed spacious nevertheless, on account that the room was largely absent furnishing amenities you expect from more luxurious properties. Aside from the two queen-sized beds, a shared bedside table, one chair, a TV console that ran the long-side of the room wall, wardrobe and a mid-sized fridge, there weren't any other significant furniture.
The second floor room has a small balcony that overlooks Pasir Ris Park, and also the ground floor BBQ pits. The balcony itself is too small to do anything much on it, but it was nice to find a laundry hang rack on the short side of the balcony though.
The two beds were large enough for the four of us, but on the hard side, and using linen that felt coarse. Both kids slept soundly, but Ling and I woke up each morning with aching backs. Ling in fact rates the sleep level 'terrible '. There were four pillows, fabric type blankets and no quilts. Persons who require more pillows than that will be disappointed. The sleep quality got so bad that D'Resort is the first Staycation property we've stayed where we seriously considered driving home each night to sleep on proper beds. And while we didn't eventually, we had enough of the resort by the last early morning, and checked out as soon as the kids woke up and got ready
Flooring was a laminate type, which was clean and smooth. We always prefer this type of hard flooring in our stays than rugs or carpets. There were night curtains only in the room though. We didn't want people to be peering into our second floor room, so the curtains were closed for the entire stay.
The room has a ceiling fan installed coupled also with air-conditioning that works well. Our stay saw relatively humid afternoons, so that the room could be quickly cooled on a hot day was very welcomed relief!
Amenities-wise was a mixed bag. There was a wall-mounted 40″ LCD Smart TV with a large number of channels. We stuck a thumbdrive full of children cartoons inside it – and that kept the kids happy throughout.:) The in-room WIFI connected quickly, was reliable, and reasonably quick – though with the provided speeds, you still won't be downloading the Internet during your stay. There were a small tray of complimentary beverages that we didn't touch – Starbucks, Coffee Bean, Ya Kun Toast, and Heavenly Wang were all just a few minutes walk away – but the mid-sized fridge with a freezer section will certainly please guests who need their sodas or beers chilled.
The room toiletries were a disappointment. The Tripadvisor photos showed toiletry bottles, but our room's shower stall had wall-mounted all-in-one hair/body wash dispensers instead. Or perhaps those toiletries we saw in photos were from a different room type? Water pressure was on the low side too, though the instant water heater worked well enough.
Room was cleaned on alternate days. On the one day we got the service, we received four fresh towels – only to later discover to our horror that they were coated with lint.
The accommodation price included complimentary admission to Wild Wild Wet for all of us, and for all four days. This one's a real and quite significant bonus. Putting aside that the water park, fun as it is but also not large enough for most people to want to spend more than half a day in it each time, the cost of admission for a family of four would be already $59 this time of the year and just for one day entry.
Parking isn't complimentary and at ground level and mostly unsheltered. The cost per day for member parking was $10 – annoying – but at least it included parking at the E!Hub just next door. We didn't have problems finding free parking lots throughout.
Room soundproofing might also pose a problem for light sleepers. The house rules state that BBQs must end by midnight, but the fellows on the ground floor unit went on for well beyond that on our first night. I don't think they were trying to cause a din, but that they only needed to speak at normal volume for sound to be carried upwards and into our room meant that we were kept awake for a good part of the late night.
In short, we're not gushing with praise over D'Resort, and I reckon we can say exactly that because – like everything else here we blog about – our stay was non-sponsored/paid out of our own pocket, and we're not obligated to heap praises when we don't think it's deserving. Our experience 4D3N at the resort was decidedly mixed. The room was functional and clean but not luxurious. Having to pay for parking was annoying, challenges in the sleep quality and sound proofing, and remember to check your room towels for lint.
If you see yourself visiting Wild Wild Wet on more than one day and are visiting as a family with two adults and two kids, I reckon a 2D1N or slightly longer stay at D'Resort is worth it for its complimentary admissions to the water park. And go during off-peak season too if you want to save a bundle of cash. Beyond those reasons – no, we would not be returning to here.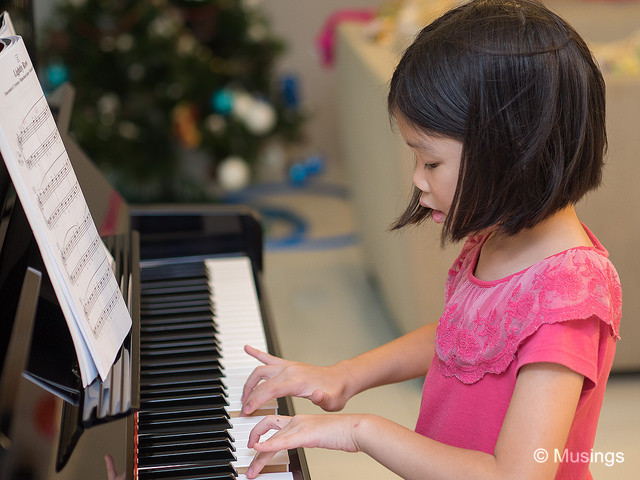 m4/3 – A 2016 Review
2016 was a comparatively slow year – new gear wise at least – for the cameras I use. I still keep a expenditure log of items I buy, and over the year, acquisitions were a low half-dozen items that totaled up to about $1.4K and mostly in part from the Fujifilm X70 I picked up in April:
Several MaximalPower BLN-1-compatible batteries for the E-M5 and E-M1
Fujifilm X70
Hoya Pro 1 Digital UV 49mm for the X70
Meike MK320 TTL flashgun for the Fujifilm system
Hoya Circular Polarizer 62mm for the Olympus 12-40mm f2.8
Another Meike MK320 TTL flashgun and for the M4/3, and currently on the way
Of the m4/3 bodies; the E-M1 has gone along not only for two vacations but along for a couple of event shoots (mainly concerts and student graduation events), and ergonomics and utility wise has proven itself as reliable as I can get them within my photography skill level, though I'm still wrestling with getting the best out of its support for Continual AF + Tracking. The almost five year old E-M5 still gets stashed in my everyday bag on account that it's just much smaller than the E-M1 and nearly as full-featured. The 3 year old E-PL6 though developed stuck shutter problems and has just been sent for repair at Olympus Service Center, and while it's yet to return, that the repair job could cost as much as $130 was a little annoying considering that many pre-loved E-PL6 can be had for just over $300 now.
Lens-wise; Interestingly, unlike the Sigma 70-200mm f2.8 I had for my old Nikon system, the Olympus 40-150mm f2.8 has seen far more use in a year than than the Sigma ever did. The Olympus accompanies the 12-40mm f2.8 for every event shoot I'm on now (and also when a second body like the E-M5 is real useful!), is marvelously brisk and confident in getting AF lock, and very beautiful proportioned too. And of the three main primes, the 25mm f1.4 still gets used the most, followed by the 45mm f1.8 and finally the 17mm f1.8.
For all intents from the kind of photography I do normally anyway, I reckon that my lens range has remained about complete in 2016. That said, I was wondering if there were still other lenses and things to explore acquiring for 2017. For instance:
E-M1 Mark II: Singapore was one of the two lucky countries around the world to get stocks slightly ahead of other countries. I tried one such unit while at the Olympus showroom, and came out of it impressed: even better ergonomics than the Mark I, quieter and almost near silent shutter release, and very fast AF were the most noticeable traits. From the first reviews, the new model also features substantially better battery life and better C-AF. What's less impressive though is the camera body size – it's almost as large as entry-mid level Nikon DSLRs now and also that it costs a small fortune. So no – I'll pass for the moment, not when the Mark I still suffices for what I do.
Olympus 12-100mm f4: released at about the same time as the E-M1 Mark II above, this one is Olympus' 'pro'-grade lens with the kind of focal range that is typically associated with travel zooms. Convenient as it might be when it comes to vacations, we don't travel as much these days and the 12-100mm range isn't for my kind of everyday use as well. And it's a full stop difference between f4 and f2.8. So; pass too.
Olympus 7-14mm f2.8: now we're talking! It's been a while since I shot ultra wide-angle, and the number of years I had the Sigma 10-20mm for my Nikons remind me that UWA shots are also not my every-day thing. That said, this is one lens that actually offers a (wide) focal length that I currently do not possess for the m4/3. So this one's a maybe – if I can find someone selling a pre-loved copy of it for cheap.
Olympus 75mm f1.8: still widely regarded as among Olympus' sharpest and the ultimate portrait lens, though not quite for indoor use given its focal length. And the focal length is covered already with my 40-150mm f2.8 albeit at a stop slower. Still, tempting – perhaps at some point in the future.
The Fujifilm X70 produces great shots and is usable in good lighting, but indoors it's a real dog for moving subjects with its AF constantly hunting about. I might just sell it away in 2017. Moreover, while deciding whether it was worthwhile to send the E-PL6 for repair, I did consider if I should just chuck the camera and get an equivalent compact replacement. And of that: the Panasonic GX80/85 is ostensibly a cheaper brother to the company's top-of-the-line GX8, though funnily, it offers very useful features not found on its more expensive predecessor. However, it's not exactly a small camera, and its screen doesn't flip-up for family wefies – so, nope. Olympus has also released its newest iteration in the E-PL line, the EPL8, and it sure looks nice with slightly bumped up specifications and updated features from the E-PL7. I had mixed feelings handling it at the Olympus showroom though: the camera didn't feel dense and not quite possessing the premium build I expect for its asking price.
So – my wishlist for m4/3 in 2017:
A camera about the size of the Panasonic GM5 with 2016-ish sensor technology.
With sensor stabilization (most of my m4/3 lenses aren't optically stabilized!)
Touch-supported and flip-up screen for wefies
Going for S$700 or less.
And if not, there are of course the 1″ sensor small pocketable compacts like the Canon G7X II, Sony RX100 Mark V, and the just recently released Panasonic LX10, with the first camera on the list there nicely discounted here though my preference is for a small compact m4/3 still. In any case, more to report next year if something new does come into the radar!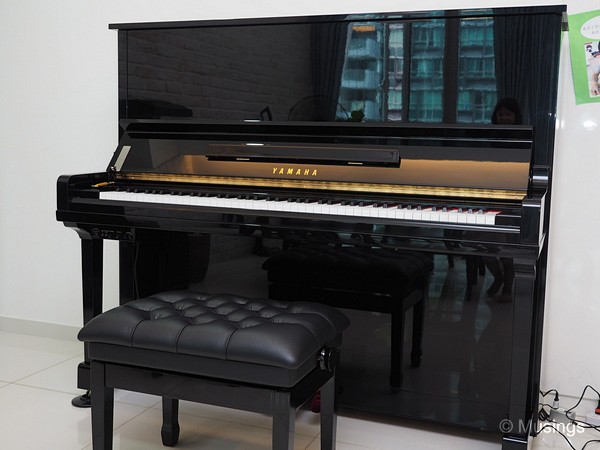 The Piano Project – Part 3
I don't have the faintest recollection of the purchase or delivery of our first family piano, 38 years ago from 1978. My mom did write in her diary though that the piano cost $3,950 – not $4,200 as blogged earlier – and purchased from Singapore Piano Co., and my first piano teacher, Mrs. Teo, even accompanied us to select the piano at the store.
Our Yamaha U30BL arrived on Saturday afternoon. It was originally scheduled for a mid-morning delivery, but the delivery vehicle's breakdown led to a couple of hours wait – which thankfully was the only hiccup. The piano works great, and our notes and observations after two days and about a dozen hours on it:
The piano – even at 26 years old – looks exactly like new on the outside, and the interior shows a well-cleaned and maintained unit too apart from some minor stains on the manufacturer steel plate attached near the sound board.
Over the years I took my ABRSM exams, I remembered always being a little unsettled at how different the exam pianos sounded compared to what I practiced on. Neither my teachers' nor our family pianos were Yamahas, and they produced somewhat brighter tones. Our new Yamaha, likely because of the size of its sound board, produces fairly warm tones and similar to what to the Yamaha piano exam rooms.  This would be a pretty important aspect of exam preparation for Hannah if she, at any later point, prepares for her ABRSM exams.
The SG2 Silent Piano works as advertised and is simple to operate. Power on, connect one or two headphones to the audio jacks, set the reverb and volume knobs to preference, and play away.
Playing with the Silent Piano mode on feels very different to playing with it off. Specifically, the latter requires a lot more delicate and careful playing, and a lot of concentration is required to hit the note with exactly the right amount of pressure to achieve the desired tone weight and volume. Playing on the Silent Piano mode on the other hand is a lot more forgiving, as the dynamic range seems slightly less wide.
One trait of silent pianos though: there's no soft-mute any more. It's normal non-dampened acoustics or on silent mode all the way.
The soft-fall hinge works as stated, and possibly maybe even too well. It takes almost 10-15 seconds for the fallboard to fully close with the hinge.
The store's custom-designed bench is very comfortable with great support for one's bum. Unfortunately, the bench doesn't come with a storage facility, so we had to find space in the living room to keep the piano's maintenance accessories.
Next post on music, metronomes, and songsheets!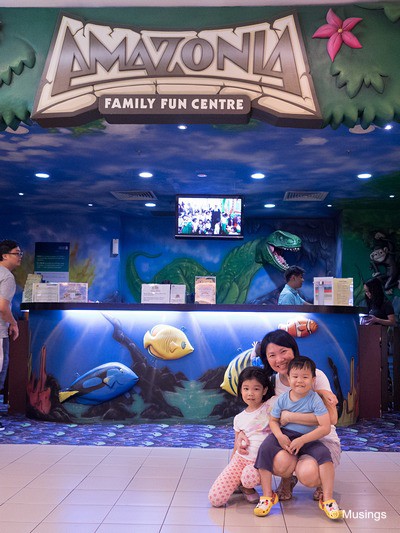 Amazonia @ Great World City
Parents of young kids will readily attest to this: every time there's a school holiday break, we'd have to wreck our brains to fill the break period with things for kids to do. Granted, there are typically enough toys and activities at home already – and we still try not to expose them to mobile gadgets like iPads and the like – but it's a real challenge if we want to get out of the house to do something outside.
That said, Hannah at home after school yesterday shared excitedly that she was glad that mommy and daddy had a large number of activities for her this time round, and it went something like this:
MON: Universal Studios Singapore
TUES: Badminton @ Minton
WEDS: Outing with maternal grandma
THURS: Hay Dairies and Bollywood Veggies
SAT: Soek Seng 1954 Bicycle Cafe @ Seletar Airport
MON: Amazonia @ Great World City
For the last bit; it's been several years since we last went by Great World City. The mall while reasonably central as it is, is situated at a somewhat less convenient location if you're not driving since there aren't any train stations immediately nearby. The mall has also seemed a little more tuned to the affluent crowd with its boutique shops. Still, we've been wanting to check out the Amazonia Indoor Playground with the kids, so made an effort over the public holiday earlier this week to finally go by.  And so, brief comments:
The playground opens at 10:00AM. The crowd was fairly thin at the start but by 11:00AM was pretty crowded with families constantly streaming in.
Admission was pricey at $33 per child with an additional $1 for accompanying parent, and $4 for adult socks. The two hours of playtime on a public holiday are adequate given the size of the playground. Socks must be won by all persons, and there are staff patrolling the premise reminding patrons of this.
The main attraction – the four level tall Jungle Play Gym – is the real standout, and most kids went straight for it. While it doesn't occupy that much floor area, there are lots of inventive small areas cloistered on the insides to space everyone out. The three slides down are pretty helpful in sending people from the top floor right down briskly, and there were plenty of adults going for it even!
The Toddler Play area is for 3 years and younger. Older kids are not permitted, and the staff do remind patrons of this too.
The other areas – Space Ball and 3D Glow Golf – though were inaccessible and closed off.
The parents' and caregivers seating area was limited, with seats at the Bistro taken up really quickly.
In all,the playground was a little smaller than expected in terms of floor area, but it's also quite dense with activities. I reckon persons who're claustrophobic might not want to visit on a busy holiday or weekend and look for a less busy day to go by. The place is also quite well-maintained though I thought generally lighting could be improved. Both Peter and Hannah enjoyed themselves on this outing, though by the time 2 hours were up, both were also ready to leave, with Ling completely worn-out chasing after the two (I was in the sitting area chilling out LOL).
The best part for the adults though was morning breakfast at Great World City's Starbucks. Uncrowded, comfortable seating, and a slightly wider than normal range of breakfast items than what we've seen at other outlets!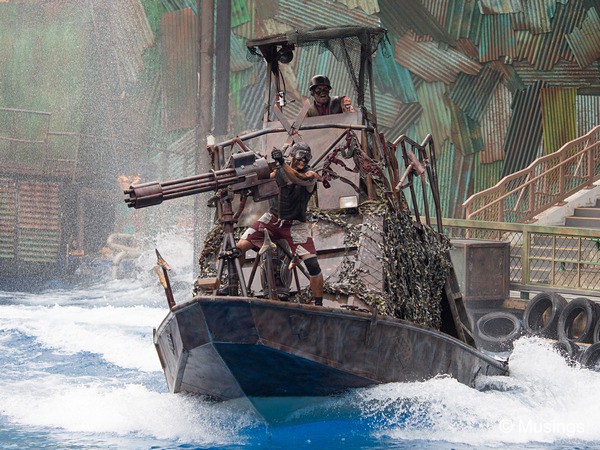 Universal Studios Singapore
I don't think there are many Singaporean families who've yet to visit Universal Studio Singapore (USS) – our island's very own theme park – since it's opening 5 years ago. We've largely put it off because the kids, at various points, were too young – and we also have this thing about avoiding crowds where possible!
Still, when my workplace selected the USS as this year's Family Day outing venue and in the month of September with heavily discounted admission prices, I figured this was about as good a time to visit as any. I reckon there's enough material online already about the place, so without getting into the park introduction bits, here are our summarized notes on the trip.
On account that Peter can only be energetic for so long in a typical day before he gets grouchy, our trip out to USS was early in the morning and we were right there lining up for entry when the park opened at 10AM. That probably isn't the best time for most visitors, since you only have a very small window to get to the popular rides before the inevitable long queues form up. Since the park closes at 7PM, it might just be better to get to the park in the early/mid afternoon onwards when the queues start thinning out.
Parking was easy though this early early in the morning with spots aplenty, though the charges were hefty. We paid $16 for an approximately 6 hour parking.
The most popular rides all begin on the right turn after Hollywood zone, and that was pretty much the direction most of the crowd made a beeline for as soon as they were past the gate at 10AM. If you're crowd adverse and don't mind missing the rollercoasters, take the left and start with the Madagascar rides.
And some brief comments on the rides and shows we got to.
Madagascar: A Crate Adventure: easy-going river boat ride that takes place inside the hull of the large cargo ship featured in the films. The seats are a little small for large adults though and uncomfortable.
Far Far Away: Shrek 4D Adventure: the preamble in the main holding area was a little too long and to the point where the kids got a little restless, but the 3D stereoscopic show itself was lots of fun – especially with the water, wind and seat vibration effects. The freely provided 3D glasses were flimsy though and not quite capable of providing anything beyond a small degree of visual depth.
Far Far Away: Magic Potion Spin: the children's Ferris Wheel Situated inside the zone's gift shop. Pretty long and slow moving queue (albeit inside a comfortably air-con room) since there are just six carriages that can sit at most two each. Nothing particularly exciting but it's at least a nice place to hide out from humid weather.
The Lost World: Jurassic Park Rapids Adventure: Peter couldn't be admitted into this one, so it was just Hannah and Ling – and from the way they described it, it was pretty fun though both got a little drenched!
The Lost World: Waterworld Show: very well-done up show that starts at 1:15PM. The arena-type sitting can sit hundreds, and avoid the soak zone if you don't want to get drenched from the water splashes from the Jet Skis nor the performers pranking the audience before the main show begins.
The Lost World: Dino-Soarin': another child-friendly ride, with the pterodactyls-styled cars going about faster than they look from the outside. Queues move slowly though as the ride is popular.
Sci-Fi City: Accelerator: whirling twirling ride with cars that can sit a family of four easily. Child friendly though those particularly susceptible to vertigo will want to give it a miss.
New York: Sesame Street Spaghetti Space Chase: another low-intensity and mostly sedate ride for children. Queues cleared pretty quickly.
New York: Sesame Street: When I Grow Up: situated inside the large Pantages Hollywood Theatre, and a reasonably done up live performance show featuring several of the show's most popular characters. The most fun part though was at the end when bubbles were released from the ceiling and floated down. The two kids had a lot of fun chasing all the bubbles down LOL.
It took us about 5 hours to do one round in the park, and we skipped most of the most popular rides, figuring that we'd likely come back in a few years when Peter and Hannah are older. Pictures below were taken on the E-M1/M5s with 12-40/40-150mm f2.8s. The E-M5/40-150mm performed very well again, capturing the action-centric shots during the Waterworld Show though we were seated well away from the front of the stage.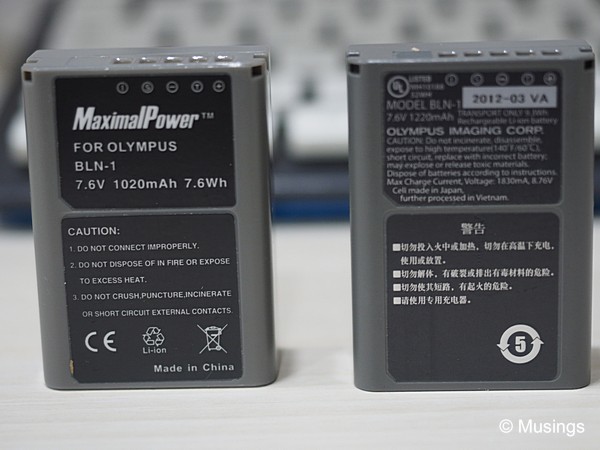 9 Days in Melbourne – Equipment comments
Whoops. Spoke too soon about the last post on our Melbourne trip being the third and last of the retrospective posts. This one is about things that worked especially well equipment wise, and things that broke and just didn't work. All for our collective memory so that we don't do them again.
Before we had kids, we routinely brought along for vacations an entire bag full of camera bodies, filters to do different things, wireless triggers, heavy lenses and even that full-sized Manfrotto carbon fiber tripod/ballhead in the ThinkTank Bazooka case. Things are different now though, since our backpacks now have to hold stuff we need for our kids – diapers, wet wipes, children water bottles, meal bibs, emergency medication, and spare clothing. I brought along far less camera equipment this time round for the Melbourne trip; just the E-M1, the two Olympus Pro f2.8 lenses, Fujifilm X70, and the Panasonic TM700 camcorder. And summarily:
The E-M1 performed superbly again in its second overseas outing.
The 12-40mm and 40-150mm f2.8 lenses and especially the latter worked well beyond my expectations. The close-ups of Lemurs @ Melbourne Zoo were tack sharp center-wise, and the lens was able to resolve very fine detail – right down to strands of Lemur fur at 100% crops.
I'd ordered from Amazon UK a couple of third party E-M1 batteries ('MaximalPower' brand) and brought them alongside the OEM ones as batteries in cold weather routinely don't hold their charge as well. But I ended up not having to swap batteries at all. Even though a typical day of activities saw about 400-450 pictures on the E-M1 – and there was still power to spare at the end of each day.
The JobyPro camera strap worked great, and the strap length was easily adjustable depending on what I was carrying on my back.
The X70 was mixed. It was convenient as a small camera that fitted into my jacket pocket, responsive in starting up and general usage – but just slow in AF when indoors. The lack of optical stabilization, especially important in low-light shots, was a real clunker, and I obtained far more picture keepers using the E-M1 with the 12-40mm taking wide-angles in low-light than with the X70.
Our old Panasonic TM700 was also carted along  with an extra battery and its dedicated charger in our luggage case, and never got taken out. In its place, the Samsung Galaxy Note 5 took pleasing video.. for the most part as there were still that jello effect when panning around and also frequent focusing issues. Still, looks like it's time to retire the TM700 – it's served us very well in the last 6 years now.
Ditto also for the little Nissin i40 flash. That got brought along but never left the luggage case.
The iPad Air 2 was great for reading when sitting down on a bed or in a seat at the cafe, but terrifically unwieldy when on the move. When my mobile broadband contact ends in a few months, I'm going to seriously consider getting the iPad Mini 4 when I renew for the contract bundle.
The Google Nexus 7 – which we stored all the children cartoons – were used only on selected evenings when the kids wanted something other than the ABC Kids' Channel. But then Peter got extremely restless on the flight home and significantly stressed Mommy out, and he only calmed down after we remembered we had the Nexus 7 in our carry-on luggage, and turned it on for Tom and Jerry cartoons.
The Anker 5-port USB charger I'd ordered from Amazon a year ago was worth its weight in gold. 40W through 8 amps – yummy – and wrapped in scratch-resistant material.
The Mi 16000mAh Power Bank never got used. The devices it was intended to sustain beyond their typical battery lives – the iPad Air 2, our two smartphones, the Google Nexus 7 – all had enough juice to last for the day's activities.
The Thule EnRoute Blur 2 Backpack could hold a huge bunch of stuff: two tablets, the Surface Pro 3, the Mi 16000mAh Power Bbank, medicine, lightning and micro USB cables, a small umbrella, a water bottle, the Aztech MWR647 4G Mi-Fi, all our AA/AAA/TM700/E-M1/X70 spare batteries (could not be sent as checked-in luggage at the airport), the E-M1/12-40mm/40-150mm in protective padding, the X70, all our passports, an A4 folder of our key itineraries and map printouts – all still with plenty of space to spare. Shoulder straps were comfortable and helped a lot in distributing the weight. And the backpack could also fit comfortably underneath the airline seat too.
The Aztech MWR647 4G Mi-Fi usage was mixed The Optus Prepaid data SIMs were so affordable that we got enough for all our mobile devices. The Hotel WIFI connections were occasionally unstable, so I tried using one of our spare Optus data SIMs in it, but oddly, connection continued to be flaky. I couldn't say for certain if the Mi-Fi router was wonky, or 3G/LTE network coverage inside the hotel itself was bad as well.
The shiny new Mi Note 3 – bought specifically for this trip – kissed hard concrete on the very first day of our vacation. It had been left display face-down in Ling's backpack (made of fairly thin canvas), and the backpack accidentally hit a hard surface. The tempered glass layer shattered, and when removed, the top third of the Mi's display screen was similarly damaged. The phone is still functional – just dangerous to use as there are tiny bits of glass loose in the screen now. Heart-breaking.:(
So in summary for our next vacation:
Bring only the two Olympus Pro lenses for the Olympus E-M1.
Rethink on keeping the Fujifilm X70.
One spare battery is enough for the E-M1.
Ditch the filters… unless we're traveling without kids.
Ditch the Panasonic TM700.
Ditch the Mi 16000mAh Power Bank. Bring along the smaller Mi 5000mAh one – just to be safe, y'know.
Ditch the Nissin i40. Alongside the 4 Eneloop batteries and its charger.
Ditch the Mi-Fi router if data SIM cards are cheap and easily available.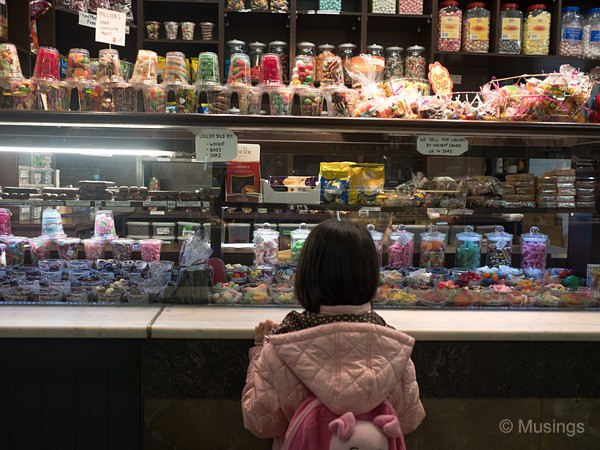 Melbourne – Day 9 – Queen Victoria Market, Flagstaff Gardens and Homebound
Our last day of our stay in Melbourne. Pretty much free and easy for the day, and after four days of rain, the weather was decent and sun out for good parts of the morning too. Our activities were planned around key timings: specifically that our hotel checkout had to be before 1100hrs, the SkyBus Hotel Transfer to Southern Cross Station would be at 1500hrs, and the Emirates flight home would be at 1800hrs.
Breakfast was at an early 0800hrs and at Muleta's Cafe, a little eatery just 4 minutes walk from our hotel, along Queen Street and directly opposite Queen Victoria Market. The cafe has a pretty wide menu with several pages of beverage. Ling was tempted to try their pancakes/waffles, which – according to the cafe's billboard has been well-received by diners – but we decided to start with just the "Everybody Loves Benny" eggs benedict, and a "Mr. Big" which comprised of the usual hashbrows, scrambled eggs, bacon, grilled mushrooms, and sourdough bread. Which with hindsight was the right decision – because the portions that came were huge. The four of us had a lot of problems finishing the pile of food.
Breakfast, a return to the hotel to finish packing and a quick check-out done, we returned to QV Market with several hours to burn. There are hundreds of makeshift stalls in the Market selling a variety of apparel, footwear, leather goods, souvenirs, little household items and the like – not counting the fresh produce, condiments and neighboring deli opposite. I reckon that visitors could easily spend 3-4 hours going from stall to stall, and best of luck resisting spending small dollars buying little items! We fought hard the temptation to spend small dollars, but still left with a couple of shoulder bags and several household decoration items.
Just opposite our hotel and along William Street is Flagstaff Gardens, with a decent-sized children's playground. Ever since our SkyBus Hotel Transfer bus drove past this park, Hannah has been pining for a visit to it – and she finally got her wish on our last day. The kids certainly enjoyed this one, with the swing clearly one of Hannah's favorite highlights of this vacation.
Our luggage inbound was fairly modest with a normal size 26″ case, and a smaller 22″ case which contained mostly Peter's diapers. We probably ended up using just 3/4s of the diapers, which posed problems – alongside all the Tim Tams and presents we'd bought, we now had a problem fitting everything back into those two cases. We were pretty tempted to buy an additional 28″ case just to buy all the interesting knick knacks and little household decoration items at QV Market!
We were still feeling royally stuffed from the huge breakfast at Muleta's, so made do with a light lunch back at Queen's Kitchen. And we're off back to the airport in 30 minutes. Next post back home in Singapore and some retrospection of our trip.:)