Classical Music
now browsing by tag
… 'For I am a Pirate King!
There's a music CD in a wallet of audio CDs in our Nissan Latio that's a recording of The Pirates of Penzance. One of the most well-known songs in this work is sung by a self-professed Pirate King, and part of his song goes like this:
But I'll be true to the song I sing, And live and die a Pirate King.
For I am a Pirate King!
Personally, I think Johnny Depp's very gay Jack Sparrow in the Pirates trilogy is at least partially inspired by the very jolly Pirate King from Gilbert & Sullivan's operetta. Oh, this pirate operetta is nothing of the bloody or tragic kind. It's a comedy about a coming-of-age young pirate, a bunch of supposedly cutthroat pirates, a bunch of timid policemen who's charged to stopped them, a bunch of sisters with a Major-General character of a father thrown into the mix. Like Mozart's comic operas, no one dies in this story, boy gets the girl, and it's a happy ending.

Pirates, 1900 version
Funnily, my first association with this operetta wasn't in music but on TV. Back in the semi-early 80s, Kevin Kline, Angela Landsbury and Linda Ronstadt starred in a little-known movie called The Pirates of Penzance that was based on the Broadway production of this operetta. The movie was broadcast on the old SBC Channel 5 one holiday afternoon, and boy did that movie leave an impression! Yeah, who would have thought Kevin Kline could sing. The production was incredibly infectious in its outpouring of fun and spirit, and the cast looked like they enjoyed themselves in their over-the-top roles.
Here's a Youtube video of the track:
httpv://www.youtube.com/watch?v=1IUZSj7vBcw&NR=1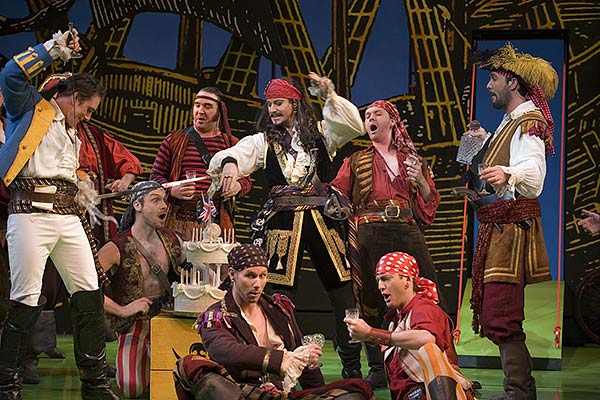 Pirates, 2007 version. The Pirate King looks so Jack Sparrow-esque.
On a more general view, Gilbert & Sullivan's operas aren't musically sophisticated, but they're rich with memorable songs and melodies. The sort that you can hum and sing along. They're not really considered 'serious' classical music repetiore though.
A couple of songs from their comic operas are also adapted for piano learners at around ABRSM Grades IV to VI, e.g. "A Wandering Minstrel" from The Mikado, or "I am the Captain of the Pinafore" from HMS Pinafore. That said, there aren't nearly as many productions and recordings of these works as say an opera by Mozart or Puccini for example. They're typically performed on stage by opera companies like Sadler's Wells Theatre or D'Oyly Carte Opera Company (until some years ago).
Till then though, there're a few recordings of this opera that I've got…
… which are really recommended for car listening. Even Ling hums along.:)
Musically yours
While I've been persistently listening to Classical Music for just over the last 20 years now, there was a long lull period during which I slowed down my classical music CD acquisition.
The dates are a little fuzzy right now, but from the period of 1988 to 1996 I amassed a collection of nearly 700 CDs of music. Most of it was the 'core' classical repertoire, e.g. symphonies by Mozart, Haydn, Beethoven, Brahms, Schumann, Schubert; the important piano concertos by Chopin, Mozart, Beethoven, Grieg, Schumann, several versions of Mozart's four key operas, and the most well-known oratorios by Haydn (Die Schöpfung and Die Jahreszeiten), Handel's Messiah etc.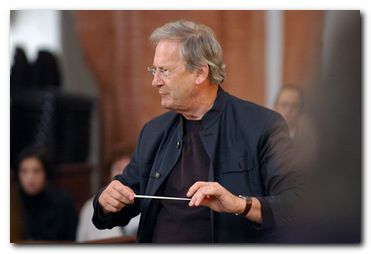 It was quite an investment, as many of these sets are multiple CD collections that easily cost several hundred dollars each. It's nothing like a pop music album which costs $20 a pop. Contrast it to say one box I bought in 1993 where pianist Malcohm Bilson performed on the fortepiano Mozart's complete Piano Concertos, accompanied by the English Baroque Soloists conducted by John Eliot Gardiner (picture by Maciej Goździelewski from Wikimedia Commons). That's a nine CD set and cost $195 back then (Amazon today sells it for just $70).
I stopped buying classical music CDs shortly after I started working. I figured I had most of the core repertoire, and more importantly $13 to $20 a CD wasn't exactly cheap. Oh, there were a few CDs picked up during the years thereafter, especially Haydn's piano sonatas and some alternate recordings of Haydn's earlier symphonies. But nothing like the volume of 6-7 CDs a month.
So, it's all quite a turn of events that 12 years later, I've got back into classical music. Times have all quite changed though since CD players aren't in vogue anymore. It's all MP3ed, and costs are much cheaper too. Specifically, the eMusic web site I blogged about some weeks ago has been a godsend. Huge catalog, 30 second samples for each track, and easy browsing.
Depending on the subscription plan, the service charges a flat fee per download. E.g. one subscription plan charges USD0.25 per track. By any measure, that's a very cheap service. Because modern pop songs can cost two or three times on equivalent services. And in comparative terms, a fairly long symphony like Tchaikovsky's No. 6 would cost just USD 1—there are four movements in that symphony—compared to USD 10 for the equivalent CD album.
The most significant thing though is that I've been able to look for less well-known music that either was under my radar or was too obscure to have spent precious moola on them previously. Some of my most previous acquisitions including music I haven't heard listened to before have included:
Hummel: piano concertos
Mozart: Cosi fan tutte, Le Nozze di Figaro, Don Giovanni – in English (!)
Rossini: La gazza ladra
Wassenaer: Concerti Armonici (apparently this dude was well-known for one composition, and this is it. Picture right)
Gilbert & Sullivan: Ruddigore
Haydn: Harp concertos (I didn't know he actually wrote these; though I think they're rearrangements from his piano concertos)
Haydn: Complete Symphonies (all 104 of them performed by the Austro-Hungarian Haydn Orchestra; collectively this is around 40 CDs)
It's all well and good, though in the period of six weeks I think I've bought about 90 CDs of music alone. That's gonna take a while to listen through all of them!
Sinfonia Concertante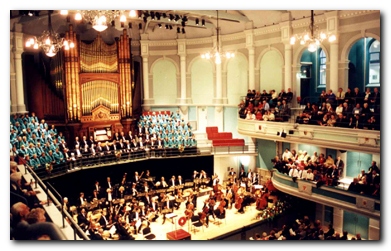 Mozart wrote concertos for a large number of instruments: like his 4 concertos for Horn, 27 concertos for piano, 2 for flute, 1 for clarinet, oboe, bassoon each, 5 for violin etc.
In his list of compositions too, there are concertos for mixed instruments, two of which are called Sinfonia Concertantes; one for the Violin and Viola, and the other for Clarinet, Oboe, Bassoon and French Horn. Both are coincidentally also in E Flat Major, but between the two, the first one for the two string instruments, is the more well-known one and is widely recorded and performed.
In truth though, the piece that holds special meaning for me is the second Sinfonia Concertante. How's that? Well, it's the piece that was performed by the very first concert I ever attended at the very first date I ever had with the very first girl I was ever interested in. Yep, that's a long mouthful! This was in April 1988 and I was in JC1 at Anglo-Chinese Junior College. Students had concession tickets to the Singapore Symphony Orchestra concerts, and I remember paying just $3 for each ticket for the concert at Victoria Concert Hall.
Now, the rows we got were right up front like the second row from the stage. That certainly put a strain on our necks! Nor was the concert performed by famous musicians but by select members from the SSO itself. But I didn't mind it all. Sitting so close to the stage let me have an amazing view of each musician's artistry. And more importantly, I was awe-struck by the beauty of this composition that two decades later this Sinfonia Concertante for Wind instruments K297b remains one of my favorite pieces of music by any person.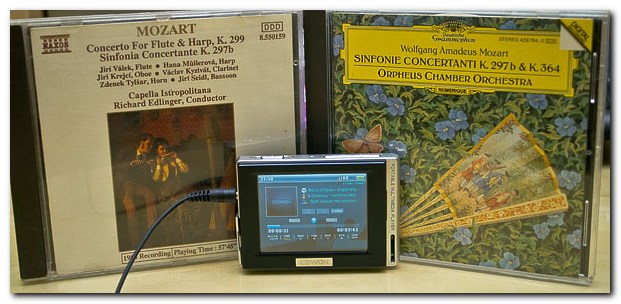 Here's an audio sample from the opening bars from the first movement.
Marriage, Mozart and da Ponte Part II
One of the strange things I've never quite understood is our love for musicals. Yep I'm referring to the popular and widely-performed musicals by current composers like Claude-Michel Schönberg and Andrew Lloyd Webber, of which Les Misérables and The Phantom of the Opera are their most famous ones respectively. Whenever either musical is in town, there will be Singaporeans tripping themselves in a mad rush to get tickets. Everyone around me would be asking "Have you seen Les Miz???"
Truth to tell, I've never been fascinated with either musical. And yes, I've watched and heard them both. I'm certainly biased when I write and say this: that while bits of both musicals are sorta nice, in a musical sense, I've never found the pieces in either work terrifically sophisticated. In fact, and at the risk of offending the legions of fans of these two musicals, I'll go so far to say that the music in these two works are "nothing special".
Now don't get me wrong here. The songs are catchy, and even Ling on occasion has hummed and sung bits of Les Miz at home. But the strength in those songs lie primarily in the words. The music itself for me does nothing to reflect the personality, the dynamic nor the circumstances of the scene at hand… which is exactly what music is supposed to do. The best music is subtle, and none of the in-your-face hollering from certain numbers in Les Miz. The best music also goes beyond stirring emotions. It should by itself be able to tell the story. It's sort of like what John Williams did for the original Star Wars trilogy. Those movies can be watched without dialog and with music only to tell their stories.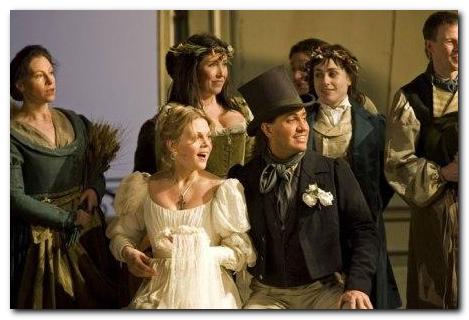 Le Nozze di Figaro was the first live performance opera I watched. This was in 1986, and before I eventually suffer from further memory loss in a few more years, I'd better write the name of the group that performed it here live in Singapore! It was the London Touring Opera and they did a two night performance at the old Singapore Labour Foundation auditorium along Thomson Road. I also remembered nudging both my best friend then who introduced me into the world of classical music (he eventually did his Ph.D studying crabs), and my music teacher to attend the performance.
OK, so what is the story about Figaro about? The short version: it's a comedic opera about marriage and infidelity in which nobody dies and there's a happy ending. There you have it.:)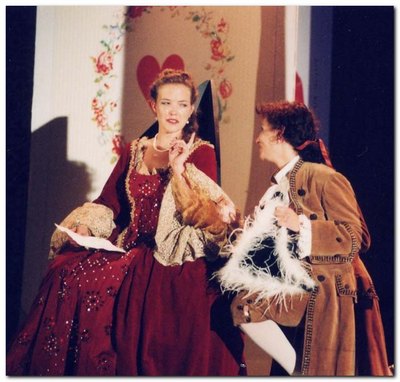 Longer version: Count Almaviva is a philandering sort of nobleman, who while married to the Countess, still flirts with the wife, Susanna, of his valet, Figaro. As the story goes, Figaro, Susanna and the Countess all conspire to expose the Count's indiscretions and embarrass him. The heroes of the story are Figaro, a witty manservant who can think well above his station, and his cheery wife Susanna who has a mean stick of a hand; she slaps men in the story, all of whom deserve it!
Now, the London Touring Opera was a small troupe, and that night engaged locals to supplement its production of Figaro here. The five lead roles were all from the troupe, but specific roles were by Singaporeans, e.g. Antonio the Gardener. And would you believe it; the chorus was an amateur choir from Braddell.:) The opera was not performed in the original language from Lorenzo da Ponte's libretto but in English, and the music a piano adaptation from Mozart's original orchestral score.
But I absolutely loved the performance! The opera is Mozart's best, even considering the piano adaptation. Each musical note isn't merely there for accompaniment, but instead add further color and texture to the words that are sung.
There were many things in that night that's etched in memory. The pianist who provided the accompaniment while at the same time conducting from whichever hand that happened to be free whenever. The towering and imposing fellow who sang the role of the Count, the singer who played the long-suffering and lonely Countess, the petite and very cute singer who played brave Susanna, and the slightly rotund and jolly person who played Figaro. And every person in the cast was clearly enjoying themselves throughout their performance.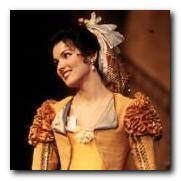 But it was the Susanna whom the audience fell in love with that night. After the nearly three and a half hour performance including intermission time, the cast returned for the recognition and applause. And the singer who performed the role of Susanna received the loudest applause and standing ovations. I remembered she alone had three curtain calls!
Since that night's performance, I've returned to watch and listen Figaro countless times over the years but always in the original langugage, Italian. But with my recent subscription to eMusic, I finally picked up the sung-English version of the opera several nights ago. I've now returned to that much-cherished memory… Of a small modest band of singers who brought me to their fascinating world of Classical Opera.:)
(All pictures here in this entry from various productions of Figaro)
Marriage, Mozart and da Ponte Part I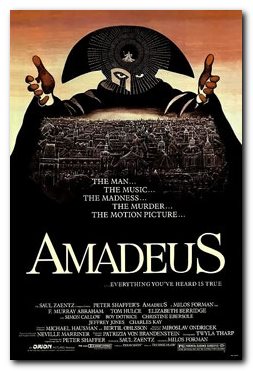 Here's another multi-entry post about Le Nozze di Figaro, or The Marriage of Figaro. Yep, that favorite opera of mine for years now.:)
Now, how I got acquainted to this opera by Mozart is a bit of a story. In 1984, director Milos Forman made a movie based on an adaption of Mozart's life. The movie was titled Amadeus. If you're wondering why that title, Mozart's full name was Wolfgang Amadeus Mozart.  My memory's a little fuzzy on this one, but I think it was my elder brother who brought tickets for the both of us to see that show.
Amadeus went on to win 40 awards, 8 of which were Academy Awards. That 8 included the Holy Trinity of Awards: Best Picture, Best Director, and Best Actor. The film ran for a whopping 3 hours and while the general gist—about an alleged rivalry between Mozart and his contemporary composer Salieri—is easy enough to follow for any movie goer, the numerous subtleties are easily missed and require repeated viewing.
As if the awards won weren't enough, the soundtrack of Amadeus was performed by the famed Academy of St. Martin-in-the-Fields with founder and conductor Sir Neville Marriner. Bit of nugget; the stunningly beautiful music from The English Patient (yeah that movie that makes women swoon!) was also provided by this same orchestra. The Amadeus soundtrack went on to become one of the most popular classical music movie soundtracks ever, and introduced to many Mozart's range of compositions beyond already well-known pieces like Eine kleine Nachtmusik or his Symphony No. 40 in G minor.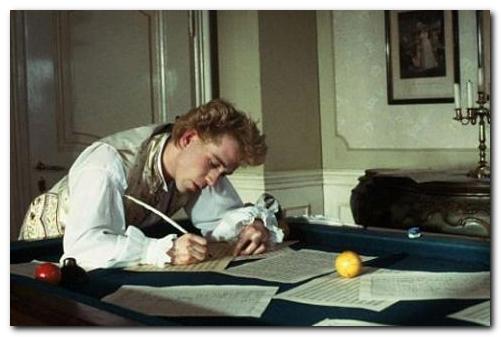 Now on that soundtrack there were three pieces of music that especially struck me. The first is the slow movement from the Piano Concerto No. 20 in D minor. This lovely and very gently lyrical musical piece was among the short list of music I chose for our Wedding, the music of which I think I'll blog about soon.:)
The second is the third and fast movement from the Piano Concerto No. 22 in E Flat. Like many of Mozart's other fast movements, the piece is dominated by a catchy and cheerful main melody that is hard to forget. I remembered heading to the old National Library at Stamford Road at all of Secondary One into the dustiest and most mite-invested section in that old institution… the classical music score section to look for the written score! My Grade VI piano-playing skills at that age was not nearly adequate to handle the piece in its entirety, but to be able to play little bits of the concerto on my old piano at Lentor is a memory I will always keep.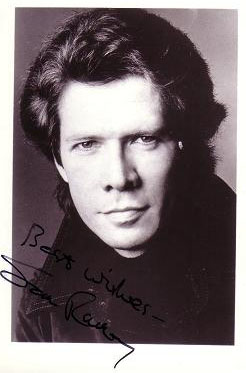 The third piece of music on the Amadeus soundtrack was a stately dance "Ecco la Marcia" from the third Act of Le Nozze di Figaro, and which was itself acted out as a scene in the film proper. Now, what really made me sit up wasn't the music number itself. Surprisingly, it was the 20 seconds of recitativo, or accompanied dialog, by the singers just prior to the dance starting. It was all in Italian mind you and I didn't understand a word at that point then.
But the singer was Samuel Ramey who alongside Welshman Bryn Terfel possesses the most sexy and manly voice you'll ever hear. That baritone voice of his will send you to Amazon.com to look for his CDs while dumping all your Josh Groban and Russell Watson albums along the way.
Now while I couldn't understand what he was singing, the enunciation and dynamics of the sung dialog gave me all sorts of hints as to what the story could be about that was being set to such stunning music. And that was my first introduction to classical opera.:)
More on Figaro in the next entry.:)
A Classical Revival: Part II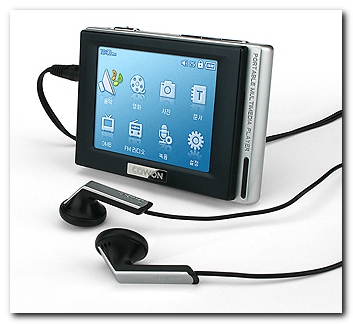 In the old days in the mid to late 90s when we were still using portable CD players, I had a CD wallet alongside the player in my haversack. I was commuting from Yio Chu Kang station where home was to Raffles City station where I was working, and that was 2 hours of traveling and music-listening everyday. That combo weighed close to a kilogram I think.
These days things are all miniaturized. Ling first got me a Samsung MP3 player for my birthday 3 years ago. That was a great nifty little device. Fantastic sound, but awful, awful battery life. You exhausted the poor thing in about 4 hours, shorter than a flight from Singapore to Perth. It didn't take long for me to change to a cheap Meizu Chinese player with surprisingly good sound but awful storage space of just 2 GB.
The Meizu M6 was my traveling companion for 18 months that I brought with me in all of our vacations overseas. Recently though I started searching online a fortnight ago to look for its replacement. I finally settled on a comparatively non-mass market Cowon D2. Yeah you haven't heard of this player before eh. It's a fan favorite. And it's a wonder why when there are gems like these people still buy iPods which are over-priced, over-hyped, suffer awful battery life (lest their most recent models) and worse of all, mediocre audio quality.
Anyway the Cowon D2 has 16 GB built-in. For those of us who're not an audiophile geek, 16 GB stores about 200 CDs of music. And if that's not enough (my classics collection number around 700 albums now and at third of those are multi-CDs between 2 to 12 discs), there's a SD memory card slot for one to fill up.
A site that I've just started subscribing to too is eMusic, which boasts of a huge online classical music catalog. The site doesn't carry albums from the 'premium' classical music labels like Deutsche Grammophone or Decca, but there's still an amazing collection of albums at a low asking price of around USD0.25 per music track. I've been browsing through the catalog at home for alternate recordings of some of my favorite compositions, e.g. Haydn's twelve London and six Paris Symphonies, wind concerti by Mozart. There's also several other interesting and almost unique recordings, e.g. English recordings of Mozart's operas.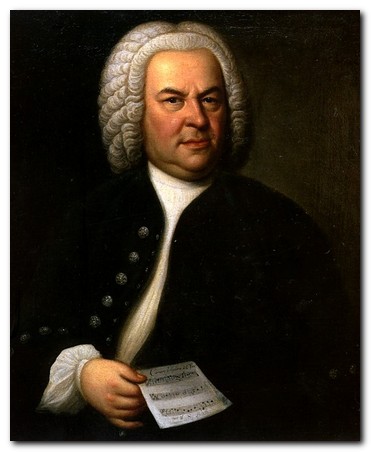 The eMusic service also has some really interesting subscription options. Specifically, they charge flat subscription fees for a fixed number of track purchases which resets every month. So, in theory, you could subscribe to a USD49.95 plan that allows you to pick up 200 tracks a month, and over time download every classical music CD you'll want to listen to.
So it's been music nirvana for me since I started subscribing. Bach wrote 250 cantatas, which if you were to buy off the shelf amounts to maybe one hundred CD albums. But I can now finally buy them in MP3 form… even if it'll take me one year to finish getting them all haha! Not that I'll ever want to though; I'm really interested only in a select few of his cantatas, thankfully.
Unfortunately, there really aren't very many classical music listeners around me. In fact, of all the friends I've had over the years, there's been perhaps just one friend I know who was also a classical music listener and shared my passion for it. None of say my small group friends over the years have, though two did have an appreciation for it.
And while Ling indulges whenever we're driving and I put the classics into the car player, I think she'll readily change to the radio whenever she can. As for family, my dad listens to the classics on the very rare occasion but he really enjoys only the Strauss' family of waltzes. And my mum never quite understood why I amassed over the years that huge collection of classical music CDs at my old family home.
The one, possibly, spark of hope though is one of my nephews who's taken to learning the violin. Yep, it looks like he could be the only person in the next generation who'll learn a music instrument, and just possibly turn to the classics as his uncle did. :)
A Classical Revival: Part I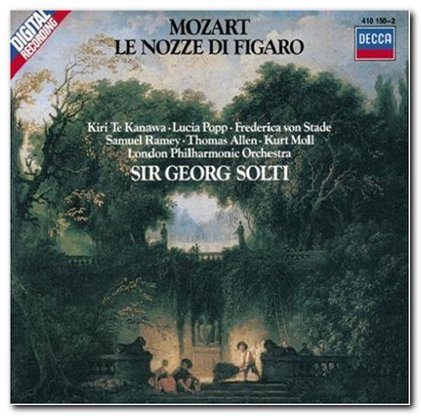 Here's another series of posts about an interest of mine for two decades now. No, it's not about photography (again :P), but about classical music.
Just prior to our Bali trip I'd blogged about my discovering Classics Online. One thing about this site though is that while albums are still cheaper than their plastic media counterparts, they can still be somewhat pricey between USD6 to USD10 per album.
And collecting and listening to classical music isn't quite like say modern pop. For instance, a single opera by Mozart like Le Nozze di Figaro spans three CDs—which means the album itself could be at at least USD20—and over the last 70 years where recorded classical music has been available, there has been several dozens of excellent recordings made by performing orchestras and conductors. Classical music listeners and collectors typically buy several of these recordings as each production can be at least subtly different from one to the next.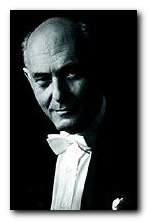 Say for instance, Le Nozze di Figaro is my favorite opera, and I've got four complete recordings of it already on CD: Sir Georg Solti's (picture here) legendary 1981 Decca recording with five of the finest soloists in recorded's music history: Kiri Te Kanawa, Lucia Popp, Frederica von Stade, Samuel Ramey and Thomas Allen with the London Philharmonic Orchestra. Their efforts resulted in what's arguably the best-ever recording of the much-loved opera. There's also Claudio Abbado's 90s recording with the Wiener Philharmoniker, the late Karl Boehm's 1968 recording with the Orchester des Deutschen Oper Berlin and Hermann Prey sending the titular character his very unique baritone timbre, and Sir Colin Davis' 70s recording with the BBC Symphony Orchestra. And that's not counting the two classical DVDs I've got of this opera. In other words, the investment in this one opera in other words already surpasses $500! That sure is a lot of money for a single piece of music.
The damnest thing is that despite my listening to Figaro or Handel's Messiah for the last 24 years now—I started listening to the classics in 1985—I'm still constantly looking for other recordings! Yeah, it's a weird thing. I mean, compared to Michael Jackson, how many times does Jacko re-record his music?
It's sort of funny too. Say thinking of Messiah which I've got six CD recordings of. Because of the number of times I've heard For Unto Us a Child is Born, a chorus number from the first Act of Messiah, whenever I listen to any live performance of this piece I instantly start comparing notes of that listening to my benchmark CD recording, which is Sir Neville Marriner's 1970s Decca recording with the Academy of St. Martin-in-the-Fields. That piece isn't an easy piece to sing if the performers take a brisk tempo, so my mind screams "sheer butchery" when I hear live performances and think about Marriner's recording.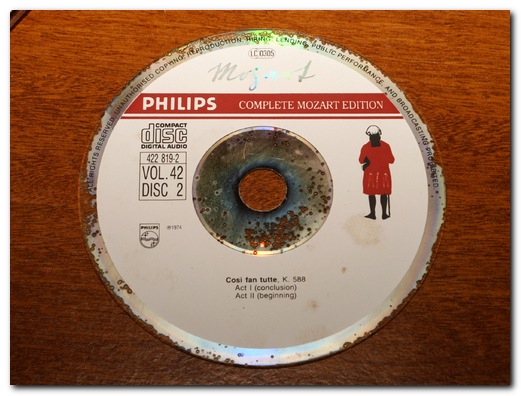 One thing my mum was right though is that all the classical music CDs take up space. And despite what initial pundits of optical media would have you believe, those pieces of plastic do not last for decades. Just take a look at the picture here of one of my CDs in a set of three of Cosi fan tutte. That's why since 6 years ago I started converting all of my CDs to MP3 format. OK there're better, non-lossy compression formats available now, but that was the codec of choice in 2002. That brings me to my next post in this series; bringing my classical music collection around.:)