One of the big transitions new parents have to get through is that you're no longer in just a world of two persons. Truth to tell, we've had a very peaceful, quiet and pretty easy marriage in the first 2.6 years. We've experienced very little of the arguments that we'd been expecting as a newly married couple. Oh, occasionally now and then, we've got on each other's nerves for an hour or so – but that's been as bad as it ever gets before we'll kiss and makeup.
We're still marveling at how blessed we'd been in the last 38 hours; a very smooth and easy delivery, and Ling's steadily recovering from the episiotomy.
The above was a quick snap I took in the birth room when Ling was in pain prior to the epidural. Think Ling was too dazed to see I was holding her with one hand while balancing a quick shot with the other.
—
What was the father's role in this whole baby delivery business? Well, basically it's just to do physical labor: like carry things, do hospital admission and baby registration, fetch pillows and cushions, hold oxygen mask, boil water, make milo for mummy, carry Hannah while mummy gets ready for a feed, buy whatever sort of food mummy has craving for LOL.
—
There were loads of congratulation and well-wishing messages too coming on emails and Facebook for me, and SMSes for Ling. One of the most funniest messages though came from a colleague, who wrote on FB:
"You mean you are facebooking while your wife is in labor, and giving birth? You've taken using the new media to new heights!"
Matt followed that up later with:
"I think the next step has to be getting the fetus online, so it can twitter. … I half expected Hannah would be tapping away at the keyboard by now.:)"
—
Whenever I was free too at every point, I went about recording as much as I could of the delivery. The best pictures came on the D300 with the SB600 doing bounced flash, and not unexpectedly so too. Unfortunately the entire camera apparatus was too cumbersome in the birthing room, so the Panasonic DMC-LZ8 and HDC-SD20 was used for all the picture and video taking respectively during actual delivery.
As for the by the hour blogging and Facebook status reporting, that was through the MSI Wind netbook – best $700 I've spent this year – and iPhone respectively.
—
What's the deal with doing so much recording both in imagery, video and the written word though?
Well it isn't for Ling and me, honestly. It's for Hannah. We hope she'd treasure these moments we've taken of her first days when she's one day able to understand them.:)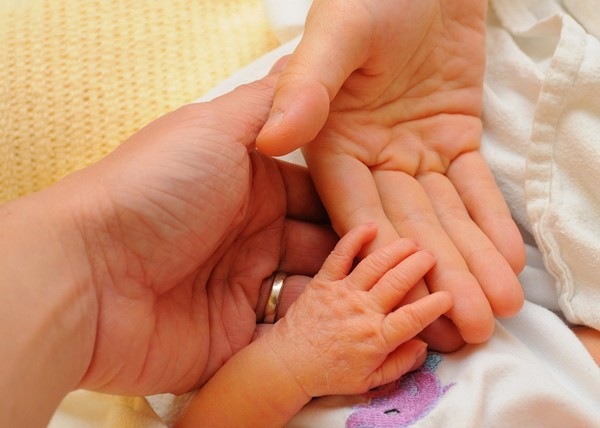 "And then there were three."