Olympus 12-40mm f2.8
now browsing by tag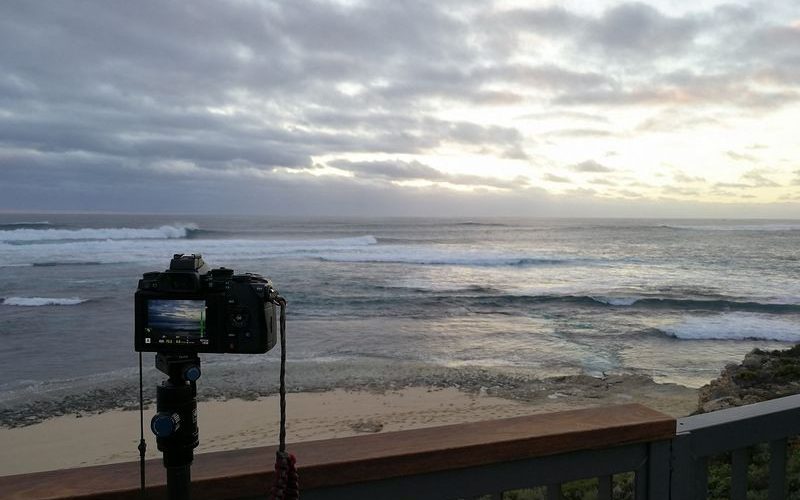 Western Australia – Equipment Comments
Just a few more posts in our WA series – honest! And this one is for tech junkies – comments on how various gadgets and toys fared during the trip!
The Olympus E-M1 continued to perform admirably on it's third major overseas outing. Oddly though, the camera occasionally required a few seconds to power-up from a cold-start. Might be something to do with the age of the battery – one of the two BLN-1 battery is about 5 years old now, and its internal circuity might be starting to fail.
The Panasonic GX85 did amazing well in its first major overseas trip! The GX85 was mostly coupled with the 40-150mm f2.8 with 1.4x converter throughout the trip, and I was able to get pretty good picture retention rates, with the C-AF modes able to track moving subjects. There was some minor annoyances though: the camera seems to have its own mind sometimes by selecting its own aperture against what I really want to shoot at. Specifically, I can set aperture on the Olympus m4/3 bodies set on Aperture-Priority and don't ever worry about it again. But the GX85 will sometimes change f-stop on its own even on Aperture-Priority. I'll have to read up a bit more about how Panasonic m4/3 bodies treat A modes.
Two batteries accompanied each of the bodies, and on most days, the one battery apiece for the E-M1 and GX85 was able to last for an entire day of shooting on most days. That is, excepting the really heavy days during the day tours, though the batteries were also routinely nearly drained by the day's end. Sill, the weather in WA wasn't cold enough at usually between 18 to 7 degree Cs for either the E-M1 and GX85's batteries to discharge faster.
The number of exposures I triggered on the E-M1 and GX85 was about 3,250 and 2,251 respectively, about 227 using the Samsung 360, and another hundred or so using  Huawei Mate 9 – a total of about 5,828 pictures. And of that, I processed and finally kept about 3,331 of them – a keeper percentage of about 57%. This WA trip goes well past the 5,013 exposures I took for the 23 day New England trip in 2010 (still the most memorable trip ever!) but I kept 4,327 of them then – or a much higher 86% retention. A huge number of shots for this WA trip were on burst mode – particularly the animal feedings – while the ones in New England were of a lot of scenery, which don't require shooting on drive modes.
Three lenses came along for the trip: the 12-40mm f2.8, the 40-150mm f2.8 with 1.4x teleconverter, and the 17mm f1.8. The approximate picture distribution was 65% 12-40mm, 34% 40-150mm, 1% 17mm. Yep – just a small handful of pictures taken using the prime!
I was really happy with the videos taken on the Huawei Mate 9, despite the initial trepidation before the trip. Between that and Ling's Samsung Note 5, we took about 79 videos, most about a 1 to 3 minutes long each. The 4K videos coming out of the Huawei Mate 9 did take a bit of processing though as the Dell XPS 13 wasn't able to handle the 4K videos well. A comparison between the 2K videos taking in Melbourne using the Samsung Note 5 against the 2K downsized from 4K videos on the Huawei Mate 9 showed that despite the lower frame/s – the Note 5 can shoot at 60fps – there was simply a lot more visible resolution and detail for videos taken using the Mate 9, and less obvious jello-effect too when panning the phone around.
Sirui T-024X CF tripod/C-10S Ballhead: were instrumental in enabling some of our family photos and doubled-up also as the tripod for the Samsung Gear 360. It was light enough also for our 8 year old daughter to help carry around. Call me a traditionalist – but I simply don't think smartphones take very good wefies!
Samsung Gear 360 (2017): already posted separately on this. The pictures were so-so, videos disappointing – but I got perspectives that traditional cameras simply cannot obtain, and the camera was purchased on the cheap.
But the most valuable item that accompanied us this trip was:
Hank – our guide at Margaret River – was quite interested in this camera bag too. Despite it being more than 4 years old now, it still looks as good as it did on the first day. Dirt simply rolls off it!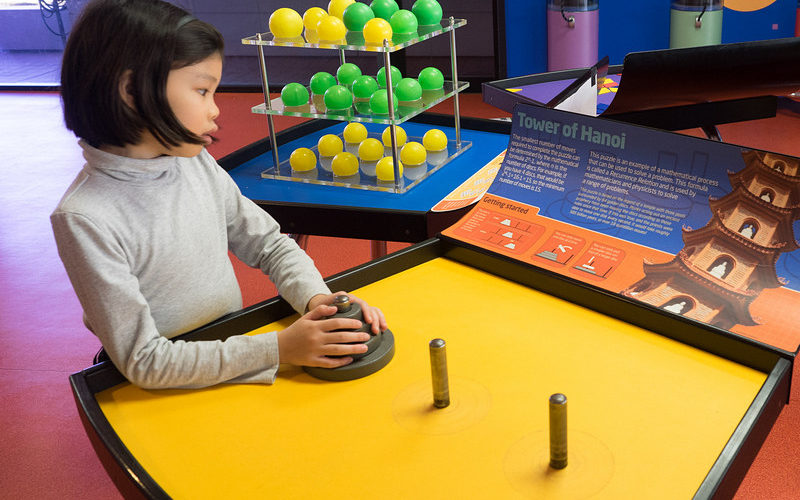 Western Australia – Day 11 – Scitech and Returning Home
Our next visitation place was Scitech Perth, the interactive science museum that was a short 10 minute drive away from The Perth Mint. The entire floor is choked full of exhibits for children to try on, and each area is separated by theme. There are also special exhibit areas, including a thrilling puppet theater show that the enthralled the kids. We missed the 2PM Planetarium show though and didn't have the time to wait in the area for the next show.
The mall that Scitech is situated in – City West – doesn't have much though, apart from a large Harvey Norman and also small kitchen appliance store. There's a small cafeteria in the mall that sells overpriced pastries and beverages, but we didn't have much options.
The last stop for the day before heading back to the airport for our departing flight was a visit to my Ph.D supervisor from 15 years ago; Professor-Emeritus Heinz Dreher. He looks tough and lean now, while I look fat! We spent hours catching up.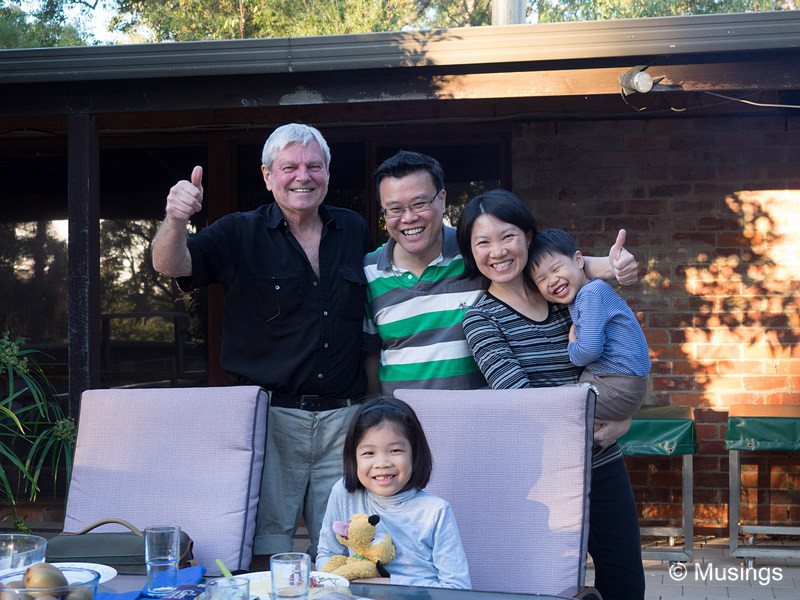 Last couple of posts to come in the next few days on some post-trip reflections!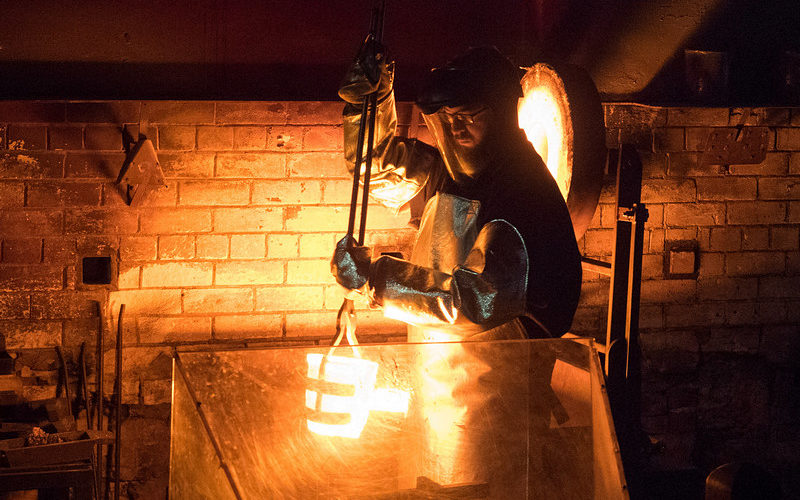 Western Australia – Day 11 – The Perth Mint
Day 11 and our last day in Perth. Our flight was late in the night – the nice benefit of choosing Jetstar as our carrier again – which meant we had a full-day to explore a few more sights before we head to the airport for our return home to Singapore. We've already done Perth parks yesterday, so it was museum day after all today.
The Perth Mint is rated as the current fourth top Tripadvisor attraction in Perth. Pretty uncommon for a museum to be rated among the top most attractions in any city, and many of the reviews off the review site note now that the gold pouring demonstration is really special. So, a quick discussion after Day 11 breakfast, and we decided our plan would be to check out the Mint, then Scitech, and then finish off the day with the visit to my Ph.D supervisor from 15 years ago.
To summarize: if you're going to visit the Mint, the about 45 minute guided tour is a must – not just for the gold pouring demo, but also that the commentary on the gold rush of the 19th century, how the Mint start and what it does today is informative and very well-presented. The family admission price was AUD48, and the tours begin every hour, partially on account that it takes about 25 minutes for the gold bar to be re-melted and to be ready for the next tour.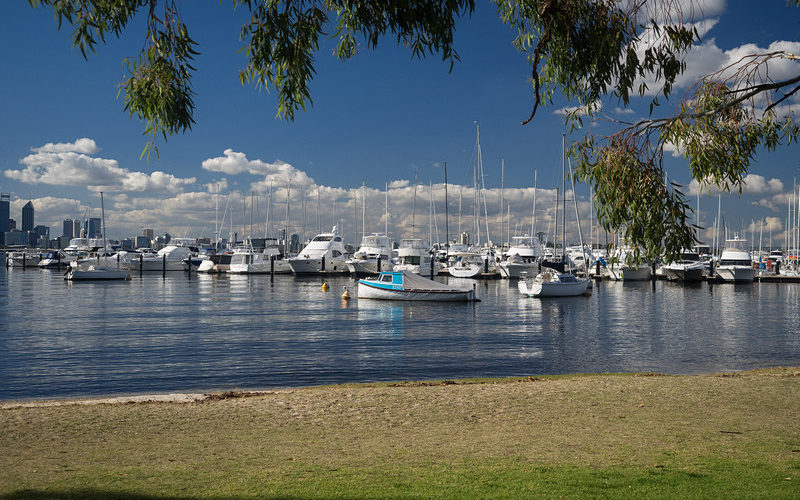 Western Australia – Day 10 – Elizabeth Quay and Matilda Bay Reserve
Next stop was a short 10 minute drive to Elizabeth Quay, though parking was painfully expensive (AUD12.60 for 3 hrs – ouch!). The area is a mixed-use development project, and you could easily spend hours exploring not just the Spanda side but also its entire circumference. Lunch was at Isle of the Voyage, which wipe up really yummy Beer Battered Fish & Chips There's also a children's playground beside this restaurant.
Tummies filled, we made our way next to Matilda Bay Reserve, a thin strip of grass land that has cafes, BBQ pits, and places to just chill while having a view of the many boats that are anchored in Matilda Bay.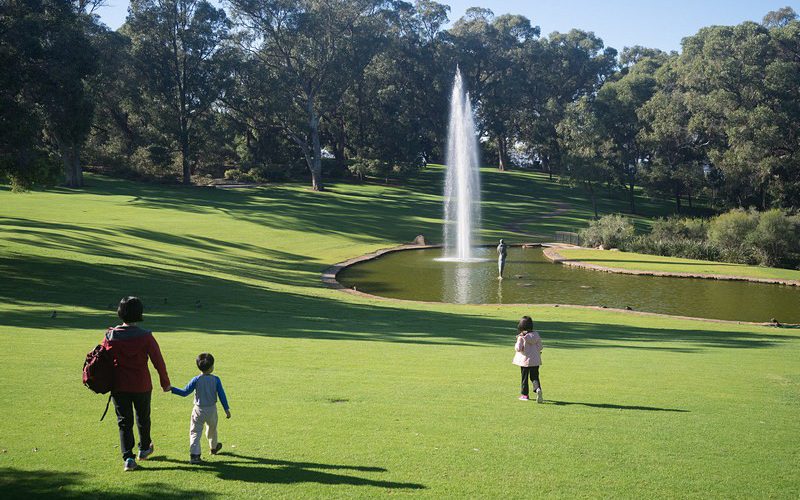 Western Australia – Day 10 – King's Park
Day 10, and one more day left to our vacation to WA. We planned to make the trip to Whiteman, north of Perth, to visit the Caversham Wildlife Park in the earlier versions of our itinerary, but after that was dropped in favor of just visiting Bunbury Wildlife Park, we could spend the entire day in Perth city itself. Rather than visit shopping arcades and the retail district, we went instead with parks. The most popular one in Perth is quite well-known – King's Park – and few tourists to Perth won't at least spend several hours in the 4.0 sqm park, especially along the Fraser Avenue stretch to get a unobstructed view of Perth city across Swan River.
I visited King's Park several times during my years in Perth, and the view of Perth's central business district remains magnificent – though I'd forgotten that the best time to visit is mid-afternoon, and not early morning when the sun is behind the city, making it really hard to get nice pictures. So, after spending several hours exploring the park in the morning, we headed elsewhere and returned to the park in the mid-afternoon.
Photos from the morning visit first. The birding shots were all taken using the GX85 and 40-150mm f2.8 + 1.4x converter:
And in the afternoon visit next. The place was quite a bit more crowded at this time, with tour buses offloading large numbers of guests, but the park is still large enough for the crowds to spread out.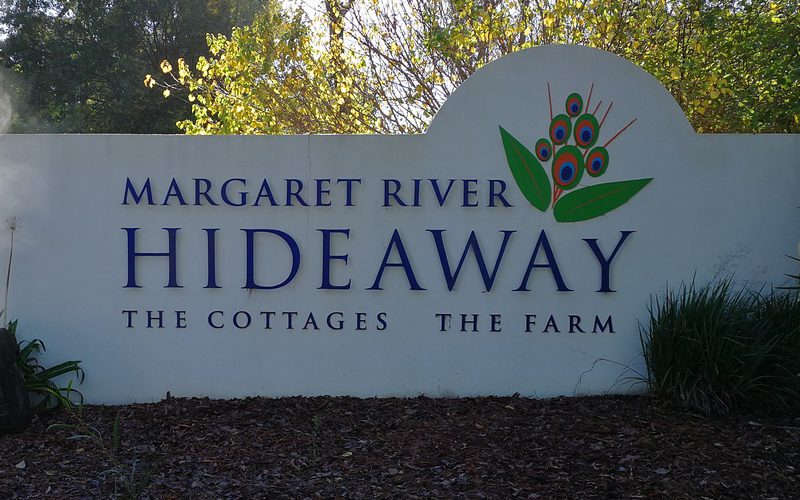 Western Australia – Margaret River Hideaway
If you ask Hannah on what she thinks is the biggest highlight of this vacation – even though there are still two more days left to go in this 11 day stay in Western Australia – she'll say without hesitation, "animal feeding at the farmstay"! I reckon as exciting as as wild flowers, Karri trees, water rushing down rock cascades, the beaches and numbers of sea shells the two kids picked, the different flavors of ice-cream we had, nothing they have experienced at this point comes close to the experience of feeding tame farm animals.  So much so that we worked out check-out day itinerary around today Thursday's animal feeding so that the kids could have a second go at it.
Oddly, there aren't that many well-known farm stays in Margaret River, with what seems to be the most famous one being the Sunflowers Animal Farm which apparently has a larger range of animals, but some of the apartment types in MR Hideaway are newer and more modern. In any case, Sunflowers wasn't available over our travel dates to the region and across a five day stay, which was just as well.
MR Hideaway is situated at Osmington Road, which itself is a short 5-6 minute drive from MR town center. From MR town center, you continue along Bussell Highway, and turn a 90 degree right along Osmington Road where you'll drive for another 2 minutes or so. The road between the two spots is fairly easy to understand and drive on – but be warned: there are no street lights along Osmington Road, and this stretch has very few properties and even fewer vehicles using it at night. Nights were settling in early over this winter period, and driving in near pitch darkness beyond the vehicle's headlights and trying to find where the farm was was a little unnerving the first night until we got the hang of it.
Like all the stays we've been to this trip, MR Hideaway & Farmstay was a wonderful experience where things went overwhelmingly well, with just a few things we had to adjust to. We stayed at the Studio Apartment for five days, and our comments:
There are seven standalone cottages, and two studio apartments that are constructed as a single building. Units are spaced far apart enough for cottages, while the two studio apartments are adjacent to reach other, which meant that guests can hear the other unit if noise is loud (we had peaceful neighbors throughout our stay).
The studio apartment is pretty new (constructed a year ago?), and despite the farm being a popular place of stay, the apartment has remained in good shape and well-taken care of so far. In fact, it feels designed like a luxury condo apartment unit, especially its use of parquet flooring and toilet and bathroom fixtures!
The kitchen is open-concept and includes a large oven. The toilet is a separate unit from the bathroom.
There are lots of little thoughtful gestures; including the ubiquitous Ikea (!) child seats for the dinner table and Ikea (!) child stool in the toilets. On the first day, there was also baked bread, a complimentary bottle of wine, milk and orange juice in the refrigerator too.
There are two bedrooms, with both double beds on rollers. Very convenient so that we could move the kids' double bed to one side of the room (lest Peter rolled off the bed while sleeping).
The living/dining room has an inverter-type air-conditioning unit which we used to heat up the common areas, but individual bed rooms are unheated.
There are laundry, and dryer machines near the reception.
The farm animals really do roam around during the day time, and they seem to have settled into a daily routine where to move during the non-feeding days.
The farm animals were also very tame, and the sheep and cows will allow you to pet them if you approach them slowly. The three Alpacas were a different story though: they were very timid, and the farm hosts repeated numerous reminders to us that we must never pet or approach them from behind lest you want to be spat on, or worse still, receive their powerful hind kicks! One Singaporean guest received a painful kick during the first feeding day as she'd accidentally stand to close to one of the Alpacas.
Our two hosts and co-managers of the property – Andrew and Hanisi – were very friendly, and their farm dog – Archie – was a huge hit among all the kids who were at feedings!
There are two common access gates that allow vehicular and human traffic, and must be closed at all times – lest the animals escape and probably become road kill on Osmington Road.
The animal feedings on days 7 and 9 of our vacation respectively were a lot of fun, and I've blogged about it separately already here and here .
If there is one annoyance, it's the Internet reception. It was, surprisingly, poorer than what we got at Forest Lodge Resort, even though Pemberton is more remote than Margaret River. There were frequent Internet drop-outs, and low download speeds even when I could stay connected. I don't think it's the fault of the property, and they are at least very upfront about it in their welcome note explaining that the Internet access is as good as they can get at this point. To be clear: 4G coverage was not much better and at times even worse – i.e. no connection at all. It's a wonder I could even do any posting of photos – and it sure took a lot of patience and repeated attempts to post the few hundred photos I selected for sharing on Facebook and this blog over the five days!
We had fairly dry weather in the first half of our stay. At midpoint though, the region experienced a heavy downpour and slight drizzles over subsequent days – which meant that a bit of mud started forming on the ground. This is a farm, so it's expected – but for mommies who have to clean children's sandals and crocs over the kids when they traipse all over over the farm, be warned LOL.
The total price of our stay was a shade under AUD1.1K for the four nights – a little more expensive than typical downtown properties, but it was worth the money. Though if we're ever in the region a third time and looking for a farm stay again, we'd probably want to try Sunflowers Animal Farm – just for variety!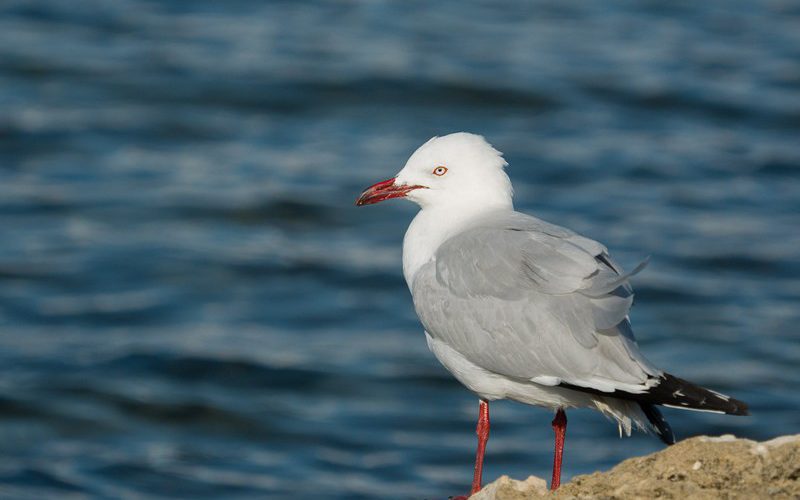 Western Australia – Day 9 – Dawesville Foreshore Reserve
The second stop we made was in Dawesville, a suburb of Mandurah and located between the Harvey Estuary and the Indian Ocean, according to Google's write-up of it. We drove along Estuary road until we came to a spot that had a small park at a boat ramp, then got out to stretch our legs. The place was beautifully serene and quiet on the weekday mid-afternoon, and coupled with a sunny blue sky, made for some marvelous opportunities to take pictures of the birds around the shoreline.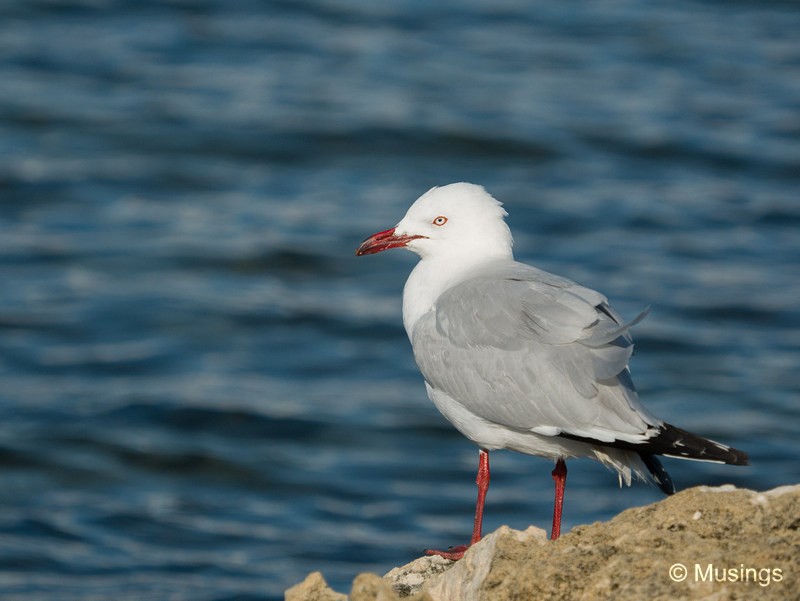 We stayed in the area for half an hour before soldering on towards Old Coast Road – though we shortly hit heavy traffic along Kwinana Freeway that delayed the reaching our final stop by a bit.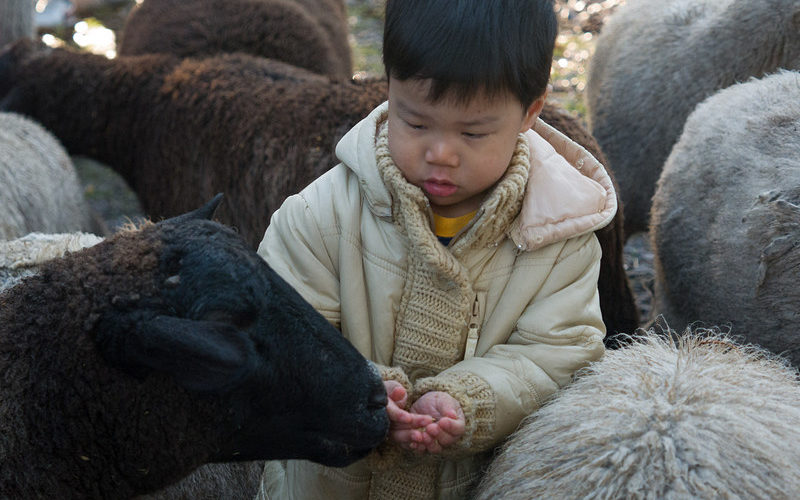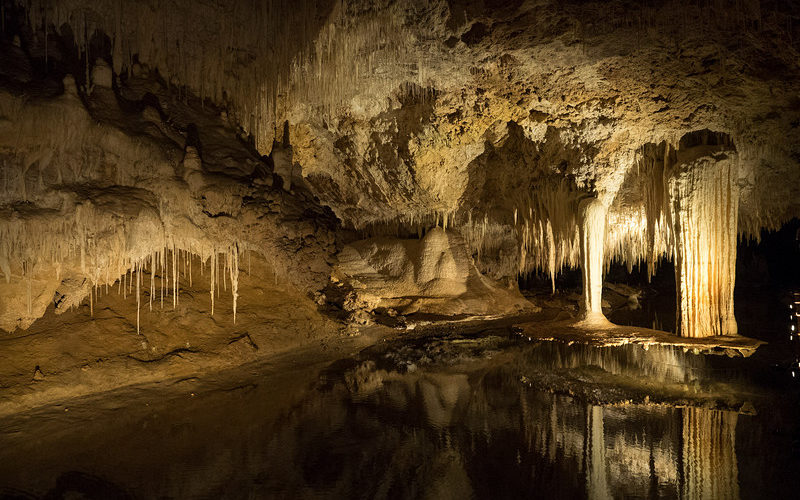 Western Australia – Day 8 – Lake Cave
There are perhaps about half a dozen well-known 'show caves' in the Margaret River region, each having its own special look, feel and accessibility into the cave itself. We were uncertain which one would suit H and P best, and especially the latter since the thought of having to carry him up as down several hundred stair steps was unappealing. We would be doing one or more caves with Hank on Day 8, so left it to the actual day to decide which best to visit, and also depending on weather and the rest of the itinerary along with that.
Day 7 had seen a heavy downpour from the early afternoon onwards, and the first half of Day 8 experienced light drizzles still, but Hank was able to work an itinerary around that, and after some discussion, we decided on Lake Cave on account that this cave is the only one with a permanent lake in it and casting beautiful reflections, though you'd have to climb 300 or so steps down (easy) and then back up later (ouch!). So, after checking out Surfers Point, we raced back to Caves Road and arrived just in time to join the 11:30AM guided tour.
The cave is reportedly one of the deepest in the region – about 62m below the surface – and is reached by walking down well-constructed wooden steps supported by steel beams (i.e. safe and rock solid) around a spectacular 'doline' – a large cavity in on the surface. The guided tour itself takes about 35 minutes, with great commentary that provided insights into various interesting structures inside the cave. The cave also has illuminated board walks with railings on one or more sides. And at various points, lights came on and off to showcase different parts of the structure – including one spot at the far end when the guide switched off all lights to give us a sense of what it would be like to be in total darkness.
We didn't have time to check out the caves, but if we're again ever traveling to this area, we'd want to.
P.S. Peter could handle the steps going up – albeit slowly!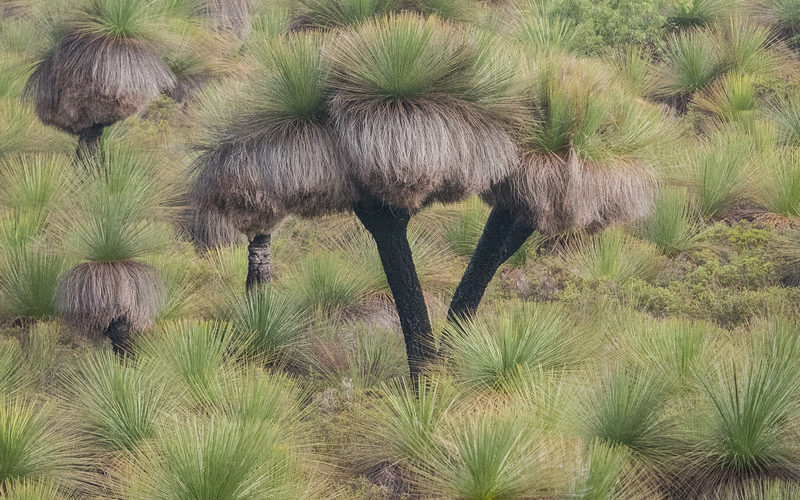 Western Australia – Day 8 – Exploring Natural Sights with Margaret River Exposed
There's a great deal of natural beauty in Western Australia. Like Pemberton, we hunted around for an off-road tour of the natural sights in Margaret River. There seemed to be two tour operators specialising in this tour type and working the Margaret River region. The first option we found was quite well-known in the area – MR Discovery Company.
When we inquired with the company several months ago, we learned that the company owner would be traveling out of the country on holiday and thus unavailable. He referred us to another company – MR Exposed – and the two companies apparently have a some sort of covering arrangement as they primarily cover broadly the same areas within the region. The owner and sole operator of this company was Hank.
There seemed to be one key difference between the two companies too: Hank does customizable itineraries depending on what you'd like to see and if there are any limitations to work with. In our case, right from the get go, we had no interest in wineries and vineyards since Ling only drinks very casually, and I'm teetotaler. We also had two kids coming along, one of them only just turning 4. And lastly, we were really more interested in natural sights than those which were man-made or artificial. Towards our departure date, we appraised Hank of our visits to the Augusta area and that we'd visit the Margaret River town center spots and stay clear of the other areas so that there wouldn't be any overlap.
And after a full day with Hank, I reckon we really couldn't have gone with a better guide. We went off road to visit two forests, and his knowledge of flora and fauna in the region really fascinated Ling (especially, though less me as I'm not a green person LOL) that has been accumulated after having lived in Margaret River his entire life, and done a lot of exploration on his own. His interest areas are especially in wildflowers and orchids (he does those tours too in the appropriate seasons), and brought us to a number of spots that would not be on most tourists' spots to visit – not just from a road accessibility point of view, but that even the locals don't know some of the spots he showed.
We also checked out Lake Cave too as part of the tour, so will write on that separately next. If we're traveling again to this region in the second half of the year, we'd seriously consider going with Hank again for his wildflower tour!