Yang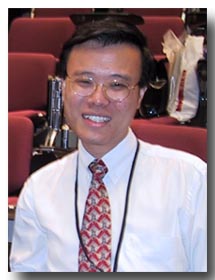 I was born in Singapore in 1971, and am a 2nd generation Singaporean. My generation's pretty small by Singapore's extended family standards. I'm also ethnic Chinese, and also a Hainanese.
I lectured at a private education provider for just over 7 years before heading to Perth in 2003 to pursue my Ph.D at Curtin University. I completed the program in 2006, and since October that year have been working at a tertiary institution in Singapore.
I've also been around the net for quite a long while now. I first started with Email in 1992, moved on to local news conference and the newsgroups in 1993, and have been on the World Wide Web since 1994. This personal web site went online on the 11th January 1996.
I listen to music from a pretty varied range, though the traditional classics (i.e. Mozart, Tchaikovsky etc.) make up something like 90% of my 2,100+ CD/abum collection. I'm also an avid photographer, especially in portrait photography.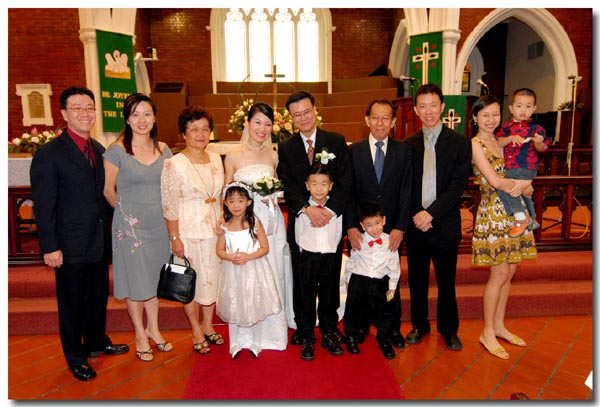 Here's our family picture taken in November 2006 at our wedding. The kids in the picture have all grown up, and there are new additions to our own family unit – Hannah and Peter, both of whom came into our family in 2009 and 2013.
We worship at Wesley Methodist Church, and usually attend the early morning traditional hymn-singing services at 7:30 a.m.
Updated Feb 2017.