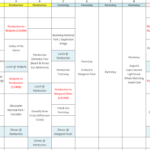 We had plenty of discussion time over the long new year holiday weekend, and have revised our Perth itinerary quite substantially. The first version of the proposed 11D10N trip would have seen us driving a fair bit as soon as we land – about 4 hrs and 281KM. Since there was a good chance we'd be having a red-eye flight, Ling was worried that we'd be too zonked out as soon we'd land – especially if Peter decides to keep us awake by not sleeping on the plane! The other consideration was that the itinerary required us to be perpetually on the road most days, requiring changes of our stays almost every night. Moreover, as we were reluctant to drive in the evening, our foray north of Perth also did not seem that worth while after all. We'd only have just two days left in our stay, and can only travel as far as Cervantes – about 200KM north of Perth, and the more interesting bits of Western Australia seemed to be well beyond that.
So, we reworked out Perth itinerary to:
Stay in Perth for the first evening and only drive out after a good night's sleep
Reduce the number of times we'll have to change our accommodations
Increase the duration of our Farmstay
The itinerary is now much slower-paced and spread-out, and here's what it looks like (itinerary below is clickable to a larger version).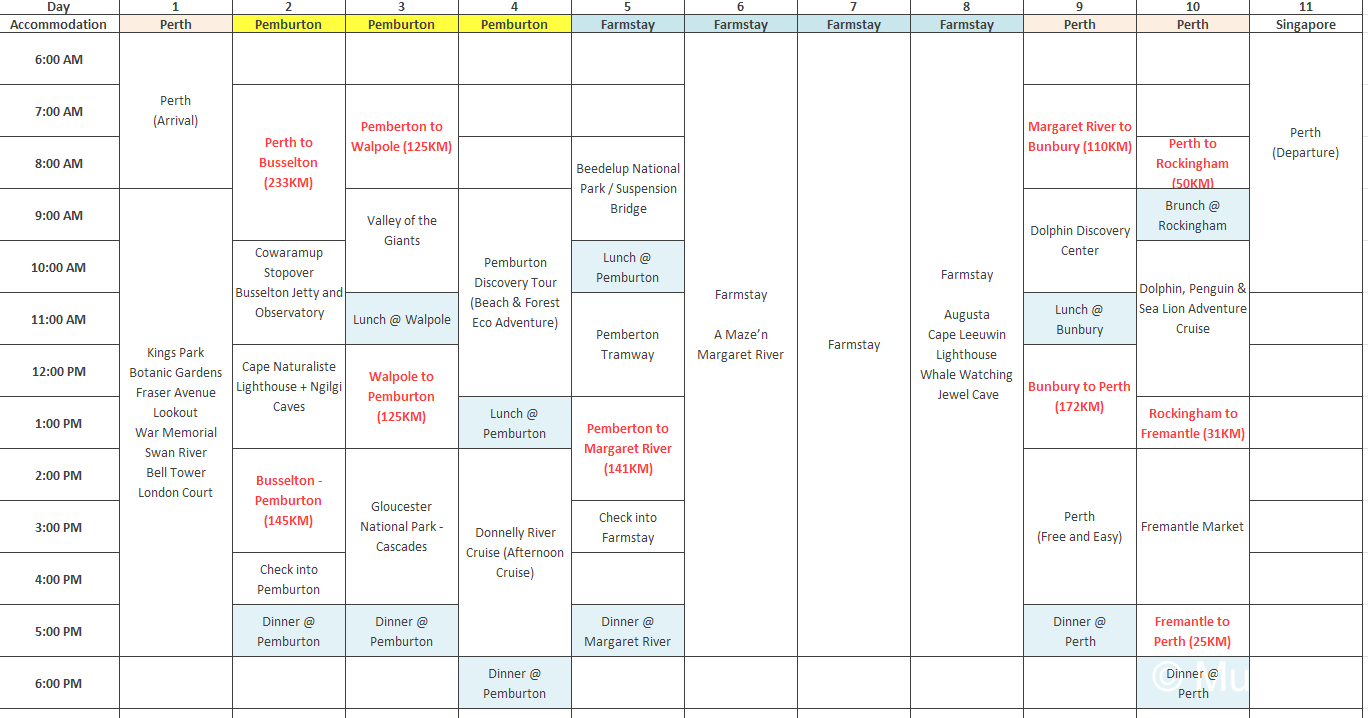 This updated Perth itinerary looks pretty much set – if we do decide to go with this region come June! As an alternate, here's the Sydney equivalent that I've started scratching out:
Day 1: Sydney to Katoomba (Blue Mountains).
Days 2 to 3: Katoomba
Day 4: Katoomba to Farmstay
Days 5 to 6: Farmstay
Day 7: Farmstay to Sydney
Days 8 to 11: Sydney
The above outlay is rather unusual, since most visitors to Sydney typically just do a day trip to the Blue Mountains to see the sights there rather than plan to spend 4 days. We figured we'd really just take our time in the area to soak in the sights, enjoy the mountain air, and just chill.:)