Music
now browsing by category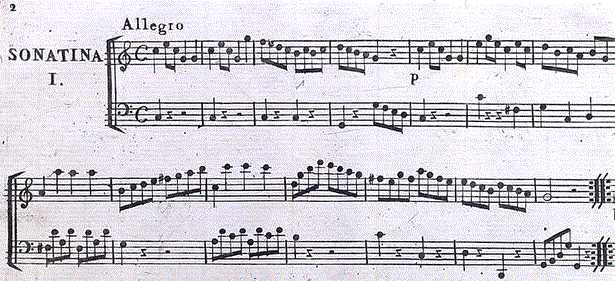 The Piano Project – Part 4
More notes on my returning to the piano after a decade of hiatus!
Scores
Of all the whole bunch of things that's different today compared to 38 years ago, the forms of sheet music probably offer the largest changes. Scores were largely available only in print bound form, and had to be purchased from stores. My Lentor family home still has shelves of Mozart, Beethoven and Clementi sonata books, Bach Well-Tempered Clavier books, Chopin waltzes etc. The printing quality and notation type sets used were also invariably dated, though I recall that from the late 80s' onwards, it became more common for new editions of these classical pieces to use higher quality type sets, which in turn made reading the scores less difficulty.
Buying these music books from stores today though isn't the preferred option to obtain sheet music for classical music. There are several projects seeking to make publicly and freely available classical music sheet music, like IMSLP Petrucci Music Library, The Mutopia Project, and Musopen. The databases are well-organized, and all one needs is just a couple of minutes and a good laser printer to get reasonably good quality prints of sheet music. For example, the set of six Clementi Sonatinas that I practiced on in the 80s was from a Schirmer book that'd cost about S$15. The same pieces are available in different editions and publishers through IMSLP – free off charge.
Modern music though is a very different story. Copyright for the well-known ones from the last couple of decades still lie with publishers and authors. Interestingly, there are fan and enthusiast transcriptions of these music. I haven't read enough to know for certain if such transcriptions aren't running afoul of music intellectual property rights, but they are certainly a valuable resource, though the amount of music in such transcribed versions are selective and don't nearly encompass the length and breadth of modern music.
What music
The modern music I played in my learning years included 80s' pop songs (think George Michael haha!), opening title themes from the local TV drama serials, and the grandfather of 80s' piano love ballads: Richard Clayderman. I reckon that the latter is still within my current technical playing ability since his pieces were never especially challenging to begin with. That said, I doubt I'd play his music again – on account that very few persons under the age of 30 would have ever heard of him! I've instead been trying pieces from more recent modern day pianists, including David Lanz, David Foster, and Jim Brickman. Song sheets and books are available from Amazon and Book Depository at reasonable prices – averaging about S$25 each volume collecting several pieces.
Still, It'll be several months of continual practising before I can reach the same kind of technical agility I had 30 years ago. And if that point ever comes, there's a long list of classical piano pieces that I've always wanted to play but never did in my learning years (largely on account that up till the mid-80s I hated classical music as a learner!). The list includes Bach's Goldberg Variations, English and French Suites, Italian Concerto, most of Mozart's piano sonatas.
Metronomes
The most common type of metronome that were persistent devices for piano learners years ago were the traditional mechanical ones with polished wood, and the pendulum swinging via a clockwork mechanism. Our Yamaha from Asia Piano threw in the same, though the 'ticks' it produces are extremely loud. We're not limited these days to just mechanical metronomes though: there are digital ones, highly customisable metronomes you can install on your smartphones, and even web site-based ones!
The last bit for this post is a perennial problem faced by all piano learners: page turning! The music rack on our old pianos could hold up to three pages of music, while our new Yamaha's longer rack can hold four. Many scores though are longer than that, and it becomes a real challenge to turn pages of the sheet music while you're trying to keep up with the playing.
Thankfully, there's technology to the rescue. Scores can be scanned and digitized as PDFs, and dropped into tablets. And swiping a sheet page from right to left is now much easier than struggling to flip a page, and risking either damaging the book, or having the entire book crash onto the keyboard. There are even Bluetooth devices operated by your feet that will turn pages. Another problem comes up now though: the absolutely minimal size of a tablet for such score displaying is a 9.7inch tablet. Anything smaller and you'd have to squint! There was the Surface Pro 3's larger 12″ screen which provides significantly more display space than my iPad Air 2's – except that it needs a Windows-based PDF reader that lets you swipe right-left when in portrait mode. Oddly, none of the PDF readers I've tried support that.
Maybe that's a reason for me to seriously think about getting that the iPad Pro with its 12.9″ screen – and for displaying song sheets!:)