Music
now browsing by category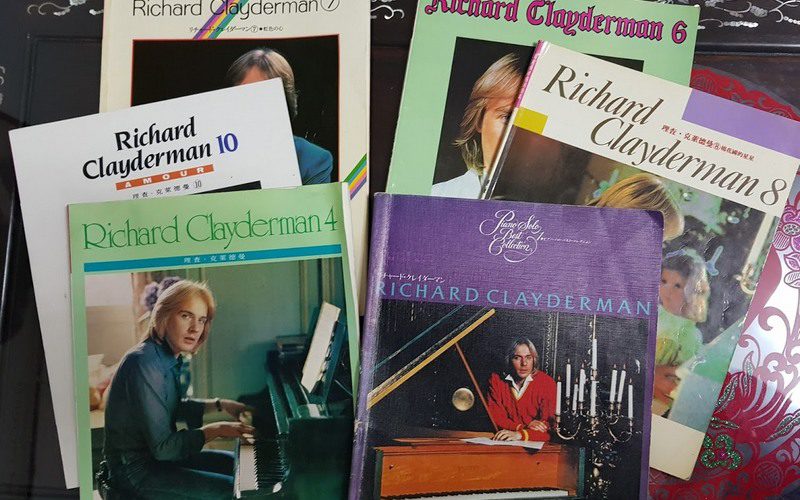 The Piano Project – Part 7
Hannah has been attending piano lessons using the Suzuki method for about a year now. From the looks of it, I reckon she's at a level of technical competency higher than what I was able to reach at her age and at this point after a year. A good deal of it I think is because of her teacher's emphasis on grounding his students on sound fundamentals. I accompanied H on one such lesson a few months ago – a very rare occasion since her lessons are typically on weekday afternoons when I'm still at work – and later quipped to Ling that I don't recall my own piano teacher at the lower ABRSM grades ever being so exacting in how my fingers were landing on notes, or how they were to be curled in a specific fashion. According to the Suzuki method, parental involvement at home is important too, so the techniques that she is taught in her lessons get practised at home too.
However, the downside of this level of rigor is that H, of late, seems to ever be slightly reluctant to get on the piano to practise. She'd still do so dutifully of course, but the enthusiasm we saw in the early months has clearly diminished quite a bit. I wondered whether it was because the reinforcement instruction at home can sometimes be a little negative, or it's because she's only playing pieces in the Suzuki books. To be honest, I don't recall my piano lessons in the early grades to be much fun either, and there were (many) points where I absolutely wanted to give up, and even one time where I had to be literally dragged to piano lessons by my mom.
I remember though that I only started to really enjoy the piano around Grade IV, when I was able to improv on a lot of music I heard by ear, e.g. from the locally produced TV drama serials. I think our neighbors around our old home at Sembawang Hills Estate were probably annoyed that I was belting day-in-day-out the main title of The Awakening, an early 1980s television drama series! And then in the mid-1980s, I started playing Richard Clayderman. Our intention for H to learn the piano has never been for her to pass exams or reach a certain level of ability – though as parents, we'd be happy if she did. But no – we want her first and foremost to enjoy herself, in good part also because my learning the piano as a young boy is one of the two most important skills (the other being in computing) I acquired in my growing years, and we wanted her to be exposed to the same opportunities.
So, I decided to give that approach a try: encouraging H to play things she likes, rather than the pieces she has to play. And we got lucky: the pieces from Frozen are a little complex for her, but she loved the songs from The Sound of Music. So after having us watch the 1965 film on Blu-Ray several times, and buying and listening intently to four different editions of the recorded music – Telarc's 1987 studio recording of the musical's music, the 50th Anniversary edition of the film soundtrack, a 2006 recording from the London Palladium Cast, and finally the soundtrack from NBC's live adaption of the musical – I picked up beginner versions of several songs that she liked the most: including The Lonely Goatherd, Do-Re-Mi, and Edelweiss, and got her started several days ago.
All three pieces involve both hands, so it's going to take weeks before she can properly play all three – but at least she's enjoying herself again!