Children Blues
now browsing by category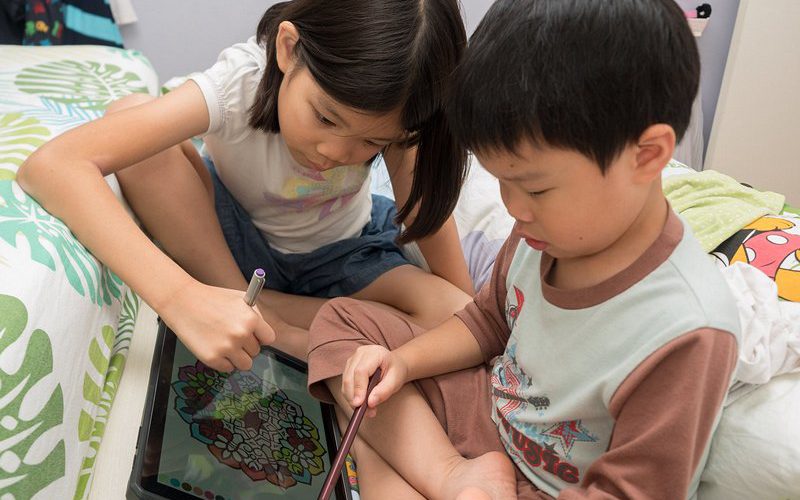 Dengue and single parenting
One of the real hazards of living on a compact island in a perpetual state of urban renewal, coupled alongside with our infamous tropical humidity, is the risk of fast-forming breeding grounds for mosquitoes. Singapore has seen a number of cases of dengue fever in the last several years, and while most people fully recover from it – the long period of recovery notwithstanding – there have been fatalities from it already before. The dengue 'hot spots' move around quite a bit, but they are usually largely centered on the eastern-side of the island. Our general vicinity – the Hougang area – has been a hotspot for several times round since we moved to The Minton. But we got through just fine each time.
We finally lucked out three weeks ago though, with Ling being the first in the family now to have contacted dengue. She's since recovered. Funnily, and from what we gather, the source of it is unlikely from Hougang – but from the nearby Serangoon area where she works. When she was contacted by the National Environment Agency while warded at Changi General Hospital, Ling advised that she was working in the Serangoon area – and the officer remarked that it was a hotspot with a hundred-odd cases in the general area at that point. Not surprising I guess, since there's a stretch of construction sites directly facing her workplace.
The general timeline for her looks like this:
Day 1: 30 Jan – started feeling unwell. She was nauseous all day, lost all appetite for food, and was at risk of falling.
Day 6: 4 Feb – warded upon clinic's advise, and on Sunday morning. The blood platelet count continued sinking for about two days more, and around Day 8 when the fever subsided did it start to rise again.
Day 9: 7 Feb – discharged, and given another week of medical leave to continue recovery at home
It was a four day stay at Hotel CGH, and wanting Ling to have the most comfort and privacy, we opted for the A1-type wards. And during the 9 days or so when Ling was very well and on the bed, it was largely single-parenting at home.
And my random notes from my stretch of single parenting:
The hospital is strict on visitor registration. But once I registered myself as the primary caregiver, I was able to breeze through without having to register again.
Each day began with me getting up earlier than normal to prep both kids for school, drive/walk them out, then head to the hospital, and return home in the late afternoon to bring the kids home, worry about dinner, help Hannah with her homework, wash up Peter, prepare their school bags and meal boxes for the next day, settle them both into bed, and finally household chores.
Peter was inconsolably sobbing over Days 6 to 8 that he wanted mommy to come home. I guess it was a matter of time before he had a meltdown.
Hannah on the other hand aptly demonstrated her age by volunteering to take over household chores. OK, it was just the ones that she's fascinated with, e.g. watering the gazillion plants @ home.
The kids had a lot of 'helpful' suggestions on what they will rather not eat for dinner. Conversely, saying a firm 'no' to McDonald's and Dominos' pizza is an acquired skill.
Coming out with varied evening activities other than Adventures of Puss in Boots @ Netflix, and ones they won't fight over, is harder than winning Sudoku expert level.
Trying to find an unused parking lot at CGH is painful. I used to find CGH's car park layout confusing to no end. Now I know it like the back of my hand haha.
It was certainly a learning experience, and I was also especially lucky to have a supportive workplace so that I could take on most days over the six day intensive period, though the workplace laptop accompanied me throughout so that I wouldn't have a backlog of work to clear when I returned back to work. Dengue fever is really no fun – but I reckon we're at least better prepared now on what to expect if one of us contacts it next!