At Home
now browsing by category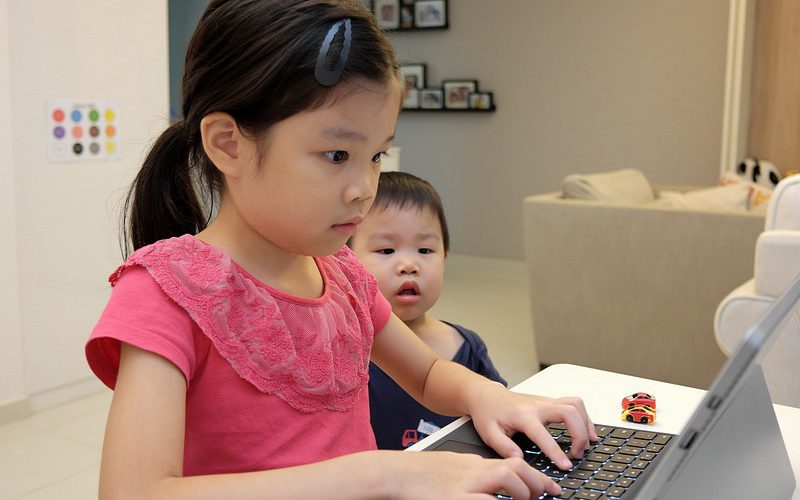 Watching the Surface Pros
Many of us would be hard-pressed not to think of 'Apple' if asked to list a prominent technology trendsetter. To be fair, their first and early iPhones, iPads, iPods and MacBooks did turn their respective industries on their heads. Of late though, Apple's ability to set such trends have come under severe pressure from other tech giants. Apple is no longer regarded as the undisputed market leader on several product fronts. In fact, as far as smartwatches and smartphones are concerned, companies like LG, Huawei and Samsung of late seem to be real innovators, with Apple's line-up routinely having to play catch-up.
Likewise for laptops. Apple with its late 2016 iterations of MacBooks still steadfastly refuses to provide touchscreen or stylus support in their refreshed lineup while other manufacturers have already gone ahead with it (e.g. Microsoft, HP, Acer, Lenovo, Dell). Though as these things go, if they do eventually put it in, their marketing pitch will likely make it sound like they are the first to do it properly. And don't even get me started on the USB Type-C only ports which basically forces owners to purchase additional adapters just for them to work on Apple's new MacBooks.
Of the two laptops I bought two years ago in January 2015 – the Dell XPS 13 and Surface Pro 3 – the Dell remains my main driver at work, and it's borne up very well without issues of any sort. Not a small feat considering it's used 11-12 hours a day, brought from place to place, and chucked into my haversack everyday to/fro home. The SP3 however is just that much more enjoyable to use! The first intentions for it last year was largely as a casual machine. But I liked it so much in its first year of use, that the somewhat modest storage and RAM included in it (4GB RAM/128GB SSD) became a quick limiter to all the stuff I was putting it through.
The second year of use evolved, and especially so after getting the Aftershock S17 last April. The SP3's primary functions now include Hannah using it for homework and to access the suite of learning systems her school puts out, as a musical score display device when I'm on the piano, as our primary laptop when we travel out of the country on vacations, and occasionally at home in the dining room. Of the latter; the S17 just doesn't offer enough battery juice to run for 2 hours if it gets carted out from the bedroom to the dining room, and its power brick is every literal sense of that word. Oddly too; the SP3 since the middle of last year has been emitting a lot of heat even under fairly low intensity use (e.g. web browsing), and the metallic back plate near the sole USB 3.0 port has very slightly deformed too. Related?
Microsoft has put out the SP3's successor – the Surface Pro 4 – more than a year ago now, but the new iteration received mixed feedback at launch. On the up side, the SP4's display was better on several counts (color, resolution, and even size), but its battery life – according to some Internet reviewers – was poorer than the SP3's. Even more worryingly was that the SP4 suffered from serious firmware issues. After a series of updates, much of it seems to have finally been resolved, though battery life remains middling.
There are imitators to Microsoft's trendsetting Surface Pro-type convertibles of course, and they include (with indicative pricing):
Asus Transformer Pro 3: (SGD1898, i5-6200U, 8GB/256GB) larger screen than SP4's (hooray!!!), but pricey for comparative specifications and more so given SP4's recent price-drops. And poor battery life.
Acer Switch Alpha 12: (SGD1298, i5-6200U, 8GB/256GB) very attractively priced right now with seasonal discounts, good range of ports, supports USB-C charging, and runs silent. But also poor battery life. Screen smaller than SP4's.
Lenovo Ideapad Miix 510: (SGD1499, i5-6200U, 8GB/256GB ) good array of ports, but lousy battery life – again.
Samsung TabPro S: (SGD998, M3-6Y30, 4GB/128GB) thin bezels, dirt cheap with seasonal discounts, stunning AMOLED screen, and long battery life. But stuck with entry-level specs of 4GB RAM/128GB SSD and no other options. Awkward tablet/keyboard configuration too.
Huawei MateBook: (SGD1788, 8GB/512GB) thin bezels, lovely form, good pricing, but yucky keyboard and like Samsung's above – awkward tablet/keyboard configuration. And if that wasn't enough still, awful battery life to top it off.
HP Spectre x2: (SGD1299, M7-6Y75, 8GB/256GB) amazingly low price now after the list price for this convertible nose-dropped recently. Battery life about where the SP4 is, good screen, LTE support (nice!!) and premium design. Would had been a real alternative, were it not for its smaller than SP4's screen, thick bezels (yuck), and you have to pay an additional $79 for the stylus. The overall package price would bring it to a whisker under the SP4 below then.
Microsoft Surface Pro 4: SGD1456, i5, 8GB/256GB sans SP4 Typecover as I already have one.
What about the iPad Pro 12.9″? Truth to tell, I've been quite tempted by this oversized iPad for months now, and seriously considered picking it up late last year when renewing my mobile broadband plan (I eventually went with an iPad Mini 4 instead). What held me back was that while the iPad Pro 12.9″'s base unit price is OK, you'll pay a lot more for the additional keyboard and Apple Pen just so to have it operate like a convertible.
So, it seems that the SP4 for all its flaws remains still the most balanced tablet PC in consideration, followed closely by the Acer Switch Alpha 12 and the HP Spectre x2 from a price-point at least. But with the expected release of the SP5 just around the corner, lots of rumors have come about though Microsoft itself has been quite tight-lipped about what the new machine will feature. My wishlist for it would be for it to:
Offer a 8GB RAM/128GB SSD option. Right now, the SP4 is available as 4GB RAM/128GB SSD and 8GB/256GB SSD configurations – but not in between.
Keep the micro-SD card slot (so that additional storage can be added for cheap.:)
Keep the mini-display port and USB 3.0 port, but also add a USB 3.1 Type-C port that supports power charging
Keep the current physical form factor, so that I can still use back my current Surface Pro 4 Typecover.
But increase the display width. The 12.3″ display on the SP4 is already slightly larger than the SP3's, but I hope it gets larger still as the screen's bezels are still fairly thick. I reckon the display can go up to 12.6″ without making the overall unit larger.
Use Intel's 7th generation Kaby Lake processor. The improvements performance-wise are minor, but the new processors are more power efficient.
And offer better battery life, definitely!
Hopefully something comes up in the next month or two so that it can be considered for our June trip! And if not, the SP4's recent price drops alongside the educational discount I'd get do make it quite attractive at this point too.