All Posts
now browsing by category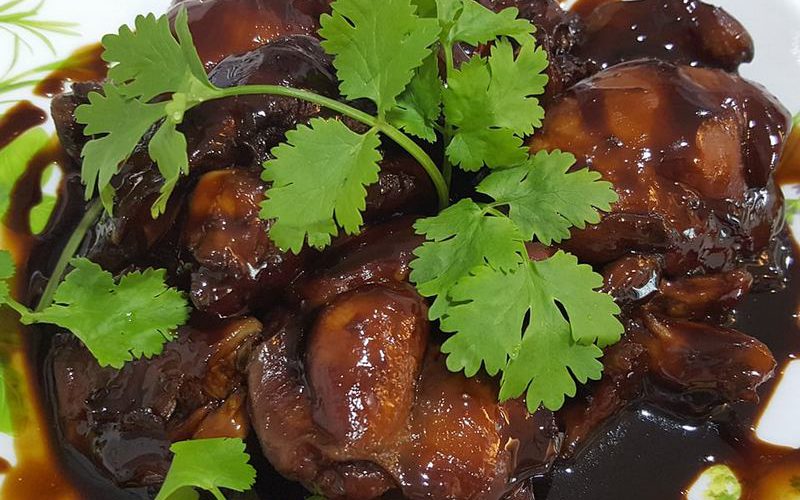 Year in Review – 2017
Another year has almost rocketed right past us. So, time again to do the annual review of things that went well and those that just didn't. As before, this blog is a fully independent entity and we're not affiliated to any social media influencer agencies, nor receive any free gadgets/dining experiences/vacations to review. Everything is paid out of our own pocket.
Huawei Mate 9 – Mixed: this phone came out of Ling's mobile biannual re-contract. The phone was Huawei's top of the line (at that point), decent build and quite highly spec-ed with a very large battery – but the hyper-sensitive thumbprint scanner resulted in a lot of accidental phone unlocks. Moreover, it's hard to step down to a FHD LED screen when you're used to Samsung Notes' QHD Super Amoled screens. The phone got exchanged for the Samsung Galaxy S8+, which turn right out to be a…
Samsung Galaxy S8+ – Win: … easily. Still not quite the best phone I've used (relative experiences at that point, mind you) with the Samsung Note 5 taking that crown still, but the S8+ has come very close to it! The screen is gorgeous, takes 4K 30fps videos, Android 7.0 runs along swimmingly smooth, and the screen to body ratio is as good as it can get at this point. I still prefer my phones to be less curvy around the edges – but oh well. Coupled with the UBeesize rugged underwater case I bought @ Amazon, the S8+ now also doubles-up as an underwater cam too.
Panasonic GX85 – Win: the first of three cameras I picked up in 2017, and this one was right at the start of the year. I got the mid-range GX85 at a great price, and it has in-turn won over the bits of trepidation I had about getting a Panasonic m4/3 camera as I've only used Olympus m4/3s up to this point. The out of camera picture resolution isn't quite where my E-M1 or E-PL6 is at, and the color rendition is… different. But the camera counter-punches with reliable AF, silent shutter, handling, and useful trimmings like USB-charging and support for 4K video. I had to send the GX85 for a minor repair in October though when the sensor was – oddly – knocked out of alignment. The unit was still in warranty, so Panasonic fixed it quickly in a week.
Samsung Gear 360 (2017) – Mixed: only on account that I still haven't quite found frequent use for this novel gadget that was picked up for cheap in time for our June trip to Western Australia this year. The camera takes acceptable stills but the quality of the 360 video is a result still of limited technology implementation at this consumer-level price-point. I reckon it'll still be at least 1-2 years before 8K 360 cameras reach a price-point that doesn't hurt as much as it does now, so I'll try to have get more mileage out of the Gear 360 in 2018.
Lenovo X1 Carbon – Win: the trauma I had with repairing the X1 Carbon when it catastrophically failed 2 weeks after delivery this year in June nearly made me want to throw this notebook out of my level 8 office! Alright – just kidding on that one, but Lenovo's after sales service was exasperatingly slow to the max, and things only started moving when I insisted my repair request be escalated to management. The notebook after having it replaced now works as it should: lovely keyboard to type on, good battery life, screen that's easy on the eyes, and very light to hold.
Sirui T024X – Win: this moderately light tripod has come on a long trip out of the country so far, and fared well enough. Tripods are largely considered life-time investments though and not something you really need to upgrade, short of mechanical failures of whatever tripods you're currently using, or that your general camera equipment has changed to the point that you really don't need the heavy duty and just plain heavy stuff. Mine was the latter. Since I'd finally sold away all of my old Nikon DSLRs and lenses, I didn't need the old Manfrotto 190CXPRO3 tripod anymore and wanted something lighter.
Thermomix TM5 – Win: Ling should finally note this one, but judging from the very long list of pastries, Western/Asian cuisine she's whipped out using this all-in-one kitchen gadget, I reckon the TM5 has been one of our best investments this year. If only it wasn't this expensive!
iPad Pro 12.9″ – Win: This was a fairly expensive buy but also an example of an acquisition whose actual use went beyond the initial projection. I'd been struggling to display multi-page piano scores for practice on our Yamaha upright since the start of the year. It was either a display size or page-turning issue. The Acrobat Reader app on the iPad Air 2 – which has since experienced a irrecoverable battery failure – could turn pages reliably with finger flicks, but the screen was small. The Surface Pro 3 is of the right display size, but I couldn't adjust my feet to turn pages using the AirTurn PED. The iPad Pro 12.9″ has finally solved both challenges, and effectively: the large screen and True Tone screen displays music scores with great whites, and page-turning is easy. The iPad Pro has also come become the children's choice gaming device when they do get some time on it.
Passion10 eScooter – Win: There's been an awful spate of accidents involving Personal Mobility Devices on our roads, some fatal – and several from inappropriate use of these devices, e.g. e-scooters on our roads where they are not permitted. Our eScooter is used purely as a leisure device, never on roads, and very gingerly on pedestrian pathways even. Both kids enjoy their turns on it, and the device is just big and powerful enough to have both kids and an adult riding short distances on it too.
Guinea Pigs – Win: As a child, my parents strictly forbade my two brothers and myself from owning pets, so Ling quips that I'm reliving my childhood by adopting a Syrian hamster last year, and now two guinea pigs this year. To wit – Rudolf and Danny's primary caregiver is me, and the kids are only the beneficiaries. The scale of work and costs involved in caring for two male boars is vastly heavier than Stacy the Syrian – our spare +1 room now has huge containers of piggie food, hay, hiding places, pee toilets, bedding material, and – of course – about eight large economy bags of pee pads! Think baby diapers LOL.
Blurb Books Vol. 8 – Lose: I've been putting together and printing photo books with Blurb for almost 10 years now, and for our volume this year, finally hit my first very large glitch – misprinted jacket covers. Granted, the misprint was the result entirely of an oversight on my part using their in-house desktop publishing software, but the lack of reasonably priced solutions was unacceptable. Who in his right mind would agree to reprint an entire pricey book of about SGD140 just because its separate jacket cover was misprinted?
Staycation M Hotel – Lose: Objectively-speaking, it didn't affect our anniversary celebrations as we had a blast everywhere else with checking out places in the central business district that we previously didn't make time for – including stuffing ourselves at two Keisuke restaurants, and catching the comedy, whoops super-hero film Thor: Ragnarok. But our stay at this hotel itself wasn't really any good.
Zhiyun Smooth Q Smartphone Gimbal – Mixed: Unlike the Samsung Gear 360, the Smooth Q is pretty good as what it does, judging from the limited time I've spent with it so far. Like the Gear 360 though, I haven't yet found a persistent use-case for it right this moment. Hopefully the next time I do an extended video-recording session, the Smooth Q will prove its chops.
Canon G7X Mark II – Win: after almost three years of back and forth wondering whether I should try a 1″ compact, the G7X Mark II got discounted to a price at a store here that was substantially lower than what Amazon was charging themselves. Hooray for the (very rare) tech bargains we do get here! In very good light and outdoors, the G7X II produces images that are almost indistinguishable from what get out of m4/3s – but in less light than that, the differences become a lot more evident. The camera however focuses briskly, is jammed pack with features – the lack of 4K video support being the largest omission for me – and is more portable than any m4/3s camera I've got at this point.
That's a wrap for 2017, and how fast the year has come and gone!