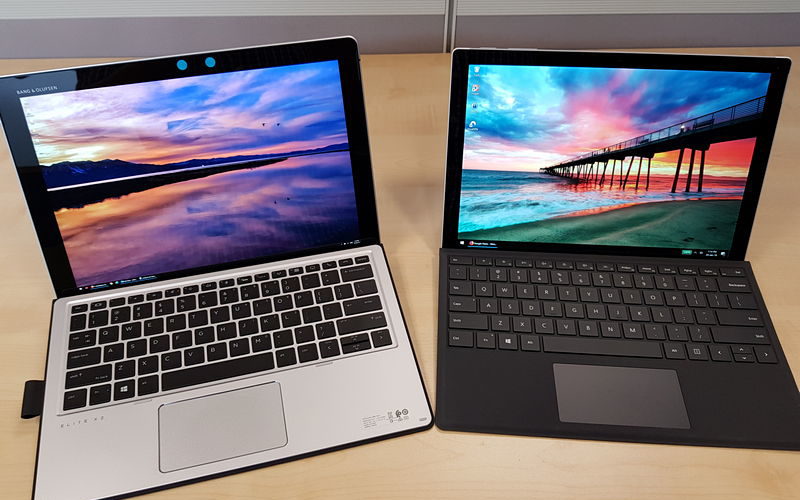 Surface Pro (2017) – Part 1
There was an article in the national media several days ago about the amount of electronic waste that the average Singapore generates: and it's a pretty significant amount. I reckon that's one of the consequences of a technologically advanced nation, where devices are used not just in productivity, but also for personal consumption. In the old days, people could be encouraged to try repairing and fixing failed electronic appliances. But this sort of DIY repair and making good is just not practical for a lot of the appliances we use today, what with their compactness, tightly integrated hardware and electronics etc. For instance, technicians are already finding it difficult to open up a closed system like a MacBook or iPad, much less end-users.
I have a lot of preloved technology gadgets at home. But it was only a week ago when I finally resolved to sell off as much as possible what's still working, and drop off to e-waste recycling bins all the rest that aren't. And nicely, after about 4 days of selling a half-dozen new/unused/pre-loved electronic items, I accrued a small sum of money from the proceedings to buy the new Surface Pro (2017), a model that was released middle of last year.
Why a new Surface Pro though? I already use two to three laptops at work. My workplace has just given me also a very nifty and decent HP Elite x2 1012 G2 tablet for use, a model that is basically HP's equivalent take of the Surface Pro, if designed specifically for enterprise use. For my personal machine, the Dell XPS 13 was my daily driver at work for 2.5 years before being replaced by the X1 Carbon last year – and the Dell XPS 13 battery sensor failed promptly thereafter, consigning this ultrabook permanently now to a desktop table where it can only run on A/C power.
But these two workhorse machines have been/are functional machines and not nearly as fun as a Surface Pro is to use. There's just something alluring about Windows 2-1 hybrid notebooks, with their svelte form factor, stunning screens, support for stylus pens, and also detachable keyboards. I love the Surface Pro 3 I've had for 3 years, but choosing the 4GB RAM at the point of purchase was a huge mistake on my part. It ran the pre-installed Windows 8.1 sufficiently well, but struggled after it was bumped up to Windows 10 when Microsoft ran the free-upgrade programme for all users of Windows 7 and 8.x. Whatever notebook I was going to get from this point onwards needs to have at least 8GB RAM.
With about SGD1.6K – including a small flexi-spending incentive given by my workplace to buy technology equipment for use – and after an additional small top-up, I had enough to buy such a spec-ed new Surface Pro (2017). Microsoft – for some unknown reason – doesn't call their latest iteration of their Surface Pro line of hybrid notebooks the SP5, even though it's clearly succeeding the SP4 that was released in Oct 2015. The local stores were carrying an attractive promotional bundle this month where the i5/8GB RAM/256SSD + Type Cover (Black) for SGD1,688 – an attractive bargain.
Handling notes and usage comments in the next post!