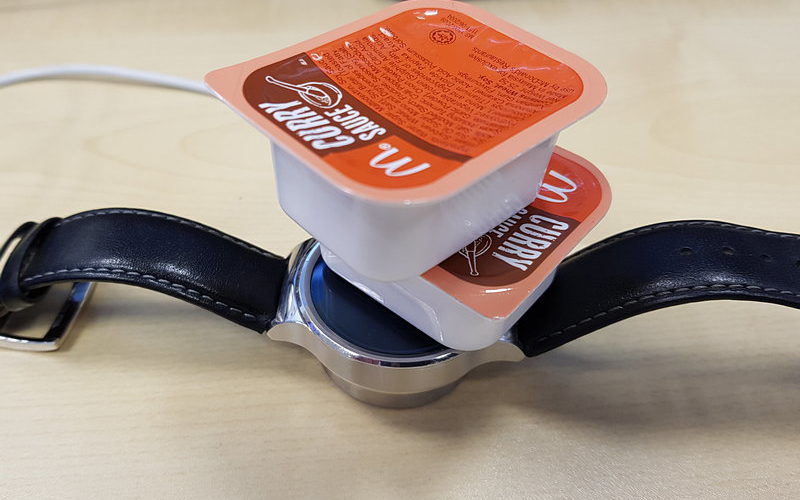 Smartwatches
It's pretty much a given that most electronic gadgets do not hold their value well over time. Whether it's cameras, laptops or smartphones, these devices basically start depreciating the instant you buy them – bringing about the adage that you only really want to buy these gadgets when you absolutely need them.
Which makes the Huawei Smartwatch pretty special: not only is the phone still in production more than 2.5 years after it was announced, the watch still sells for about the same price as it did: I bought the watch on discount for USD249 – and it's listed at USD299 @ Amazon today.
On this, I reckon Huawei did something really clever: while they have put out a second version of the phone, their second gen phone is pretty well-differentiated from both a design but also specification point of view from the original Huawei Smartwatch so that the new version doesn't cannibalize the older model too much.
I've had my Huawei Smartwatch now for about 20 months, and it's been my daily-use device almost exclusively (though see below). Despite newer smartwatches being released – and Apple and also cheap Chinese knock-offs – Huawei's first-gen offering still remains a real looker, and with an appropriate watch face easily nice enough for use as a a dress watch too.
On the other hand:
Battery life – as with most watches on the Android Wear OS or even Apple Watch – just isn't very good, and near daily charging is mandatory. The daily juicing also means that the watch doesn't accompany me out of the country – I already have too many accessories to bring to charge the several powerbanks, still/video/360 camera batteries, tablets and smartphones!
Android Wear 2.0 was announced in Feb 2017, and it's been quite a mixed bag after it was installed for the Huawei Watch. Notifications were all different, and seemingly inconsistently working.
The watch is water-resistant, not waterproof. That means it can't be worn when Hannah and I swim every weekend at the Minton pool.
Most seriously though: the charging pins on three chargers – Huawei's OEM and also two cheap Made in China knockoffs – have degraded over time. From the beginning, it was already a little hard to get a good magnetic lock from watch to dock to start charging, requiring a few tries. Now it's frustratingly difficult if not outright impossible.
The last bit is a really serious problem – since the watch is essentially unusable if it can't be charged, and daily.
Coupled in large part also that the entire of Singapore is ramping up efforts to get people here to live healthy lifestyles, and also providing free health trackers and wristbands. The Health Promotion Board for instance has also setup the National Steps Challenge – which (who would have guessed) I have also signed up for. So, I figured now's about the time for me to look into getting a smartwatch with robust health and activity tracking and is also waterproof for me to wear when I swim.
So, what options? I checked out the Nokia – no, they're not (yet) making their own smart watches but bought a company that did so – Steel HR, Garmin's Vivoactive 3 and HR models, AmazFit Pace, Samsung Gear Sport, LG Watch Sport, Apple Watch 3, Huawei Watch 2, Fitbit Blaze, and the Samsung Gear Fit2. Not all of these are waterproof though.
And after a week of research, I still haven't quite decided what to go with!