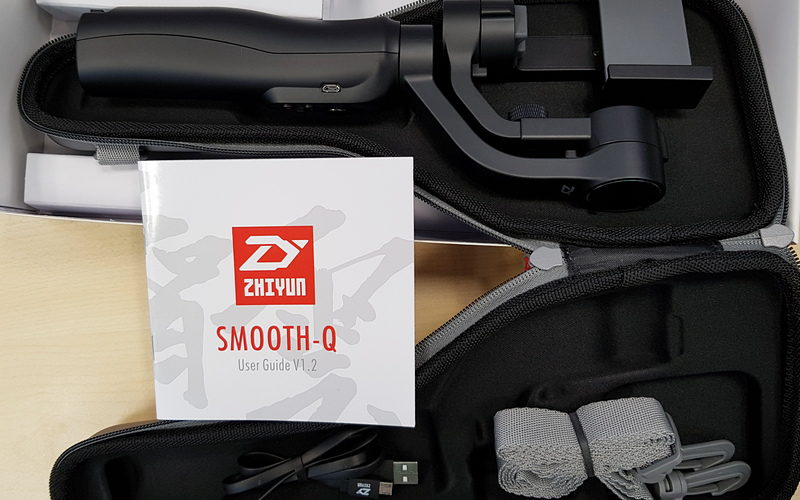 Zhiyun Smooth Q Smartphone Gimbal – Part 1
Many imaging devices of both the still type (e.g. cameras, smartphones) and video (e.g. camcorders, smartphones too LOL) like to claim that they are stabilized, and feature mechanisms and technologies to reduce if not eliminate what's commonly known as 'camera shake'. Olympus of course has the very nifty five-axis optical stabilization technology that the company has continue to improve over its micro four-thirds cameras. For instance, their current top of the line model – the E-M1 Mark II – is able to fairly easily obtain sharp five-second exposures. And this fellow here was even able to hit 20 seconds!
Reducing shake seems also quite different between both types of imaging devices, and I reckon it's harder when it comes to recording video than still images. The old Panasonic TM700 I've owned for almost 7.5 years now – and still working perfectly albeit that it's covered now with all manner of dings and scratches – has superb optical stabilization for video. But it doesn't do 4K resolution. All the videos we took in our last vacation were in 4K, and the Huawei Mate 9 was clearly struggling to stabilize the video footage. I reckon trying to reduce shake on crazy high-resolution videos require lots of sophisticated machinery that simply won't fit into a smartphone form factor.
So and looking around. Apparently, there are fairly straight-forward gadgets that work on more or less the same premise and lets one capture stable videos on smartphones: you mount your smartphone on a three-axis electronic gimbal that tries to sense and buffer your most extreme wrist movements. The solutions have come from quite a few manufacturers – including crowdfunded projects – and typically cost several hundreds of dollars. The most expensive, and maybe also the one which is most effective in its job, is the DJI OSMO – and it costs a whopping SGD430. That's a crazy amount of money to spend on a handphone accessory. Albeit a very useful one, but no way I'm going to pay for that kind of money.
Most other gimbals cost SGD250 and more too, but I found one from a Chinese manufacturer which costs substantially less – the Zhiyun Smooth-Q, and I picked it up for SGD178. The manufacturer also makes a number of other gimbals, and the general consensus among reviewers in my pre-decision fact-finding is that:
It's crazy cheap.
It's reasonably well-built for the cheap price, but slightly lacking the premium build in some of the very pricey devices.
It offers nearly all the features – e.g. object tracking, silent operation – you want in top-line devices, and even more impressive considering its very low asking price.
Some of the user documentation and interfaces might be in Chinese, but it can be forgiven because of it's dirt-cheap price.
Have I already said that it's crazy cheap?!
So, a few hours of watching YouTube reviews later, I picked one up from Lazada SG – and it was delivered in two working days after placing the order. A comment about this particular e-commerce company too: I've made a number of orders from this site for more than a year now, and am quite impressed with its reliability and speed of delivery.
To be continued in a next post!