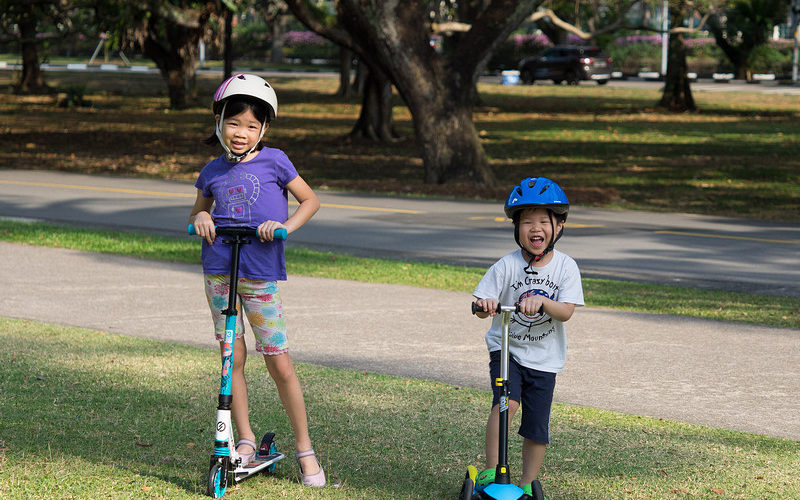 The Olympus 40-150mm f2.8 – Updated
A check on my ongoing log of camera equipment purchases shows that my last lens purchase was almost exactly two years ago now, and specifically the 40-150mm f2.8. There are still a few m4/3 lenses that I'm keeping an eye on – including an ultra wide-angle of roughly between 7 to 14mm coverage, and also a general all-purpose travel lens of 12-80mm or so coverage. None constitute a real pressing need though since our travel photography needs are largely met by the 12-40mm and 40-150mm f2.8s, so I'm happy to wait until good deals for these other lenses show up, either new or as pre-loved equipment.
The one lens that has turned out to be quite a surprise from projected to actual use is the Olympus 40-15mm f2.8. Specifically, at the point of purchase, I'd intended the lens to be just for occasional use. But the two years I've had this lens have seen it become a regular staple for me to take pictures of our kids whenever we're out of doors both in and out of Singapore, full moons, and most recently now – of our Syrian hamster and two cavies.
The lens really lives up to its 'Pro' designation: it's unfailingly sharp even wide-open at f2.8 – though subject motion, especially when coupled with lower shutter speed settings that are necessary when I'm shooting our pets at home is a perpetual challenge – and the lens, interestingly, seems to find the optimal focusing solution ever so slightly quicker on my Panasonic GX85 than the Olympus E-M1.
Pictures as always!