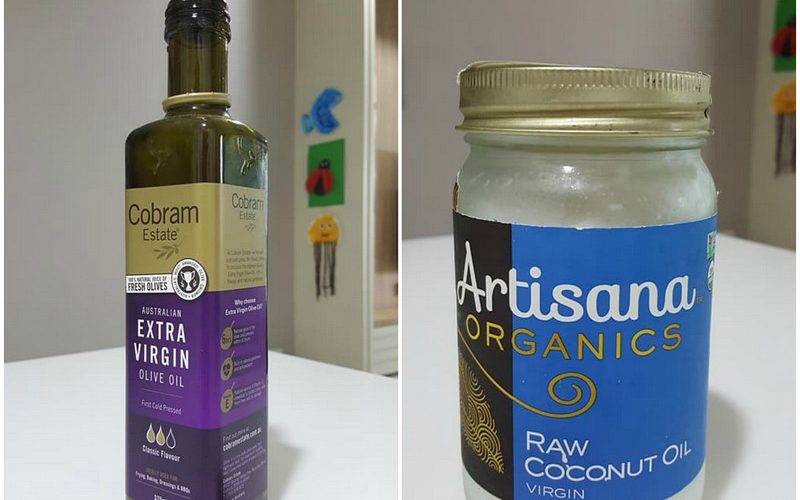 Olive Oil
There was a time when olive oil was all the rage for heart health. Almost every family has a bottle of it sitting in the pantry.
Then came along coconut oil and supermarket shelves started displaying a respectable range of coconut oils and we all went ga ga over its health benefits.
Then we got a shocking news that many well known brands of olive oil were selling us adulterated olive oil. How can this thing happen, right?
And the latest cooking oil saga came through a report by some ang mo country that advised against the use of coconut oil and recommended olive oil, canola oil and yah lah yah lah.
So I have dumped dubious brands of olive oil and turned my attention to some less known but looked trustworthy brands (seriously, I just randomly picked one that has a nice packaging in a dark glass bottle.). "Oh, from Australia ah, they have better quality control and standard right?" Hence, I have been using the extra virgin olive oil by Cobram Estate for cooking. Didn't think much of it except for loving its mess-free dispensing snout. Made me feel like a celebrity chef dribbling oil over a frying pan (ok, thermomix mostly) to cook stuff. I was nearly done with using my first bottle and decided to check if it had a rancid smell. Am happy to report here that it smelt wonderfully of extra virgin olive oil. Definitely sticking to this brand.
I also have this jar of aromatic coconut oil (or fat) at home. I thought I could convert to using this oil many moons ago but I guess I'm too old to change. I use it mostly in baking if I wish to incorporate that lovely coconut flavor.
I suppose the best approach to good health is still a combination of balanced diet, exercise and plenty of laughter. Lol.:)