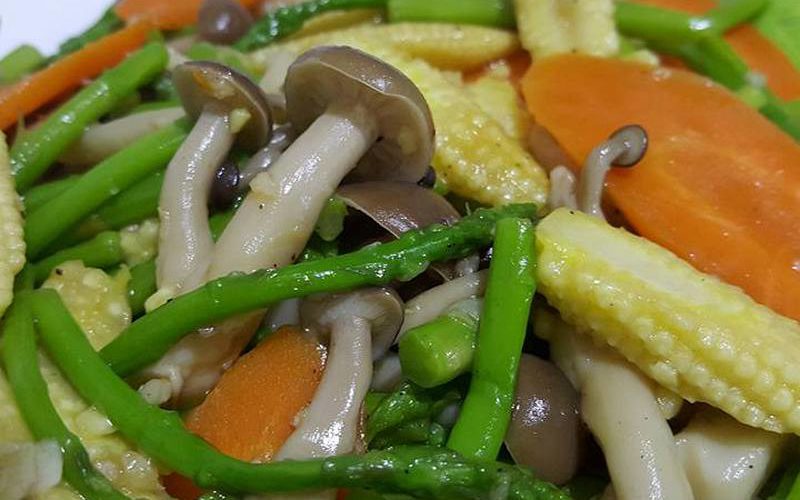 Thermomix – Stir Frying
Stir-frying veggies using Thermomix requires some getting used to. I did miss the experience of feeling, i.e. sight and smell, the food as it cooks in a wok. I had to trust that the machine can do a good job at 'spinning' up the dish. Instead of wielding a spatula, I press a few buttons to stir-fry veggies. How weird is that.
Honestly, I felt like giving up. So unnatural. But I persisted (because it is such a costly kitchen gadget!) Caixin, Kailan, broccoli, cauliflower, apparagus, baby corn, carrots, mushrooms, etc, the list goes on. After 2 months into using Thermomix to do Chinese stir-fry veggies, I'm starting to appreciate this machine's consistency in producing crisp and evenly cooked greens. It has this sous vide ability to ensure that the veggies are cooked at the correct temperature without burning it. And I don't have to be physically present to stir the veggies. I'm freed to prepare other dishes, do cleaning up, etc.
Of course, it better does more than just stir-fry veggies! Otherwise, it wouldn't justify the price. I will try to share bits and pieces of my experiences here especially for friends who might be considering getting one for their family.