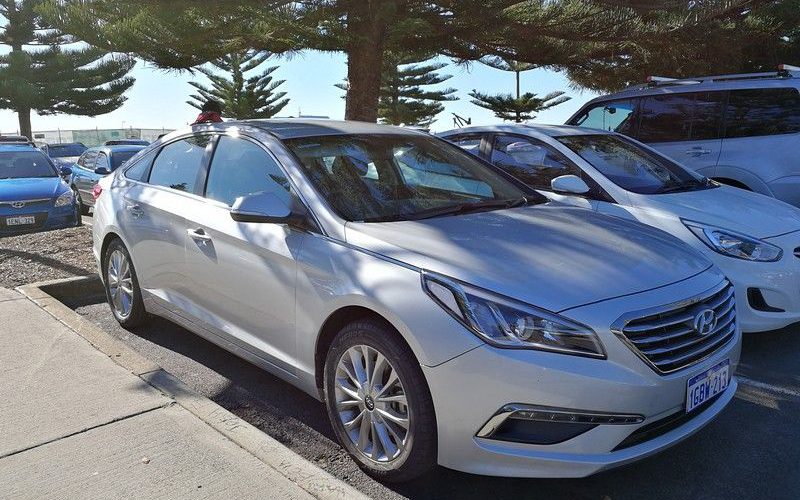 Western Australia – 11 Days in WA – Final Notes and Such
This has been our second family trip to Australia, and a very different 11 days vacation than the 9 days we had in Melbourne just last year. Specifically, the trip last year saw us stationed in Melbourne city throughout the length of the stay, and taking numerous day-trips out. This trip in WA saw us moving from point to point – on account that WA is a huge state, and we covered only a small segment of it over the 11 days. Specifically, we went as far as Walpole – though there is more in the state beyond that – and we never went in the opposite direction of Perth i.e. northwards.
The centerpieces of our WA trip were the two day tours, Whale-Watching (a new experience for the kids and Ling), and the farm stay, so our itinerary was largely constructed around those events and the respective availability of the operators in each instance. Quite a bit of itinerary juggling and the like – but I reckon it all paid off.
So, our final notes:
Plan your own itinerary: Perth/Fremantle/Margaret River/Bunbury/Busselton/Pemberton/Walpole, like Melbourne, are pretty safe places to explore, with the roads linking these towns and cities well-paved. The roads are not always well-lit, especially from MR southwards though, so you'll want to take that into account if you're nervous about night-driving or want to avoid any sort of risks associated with night-driving.
We went with longer than normal periods of stays in Margaret River and Pemberton. Most visitors to Southwest WA- from our part of the world anyway – will normally spend less time than we did in either area, and most won't spend nights in Pemberton even. But the nine days we allocated in total to both areas really permitted us more leisurely drives getting from point to point, driving the long stretches only during daylight hours, and also a lot of time to check out the off-road sights in both places.
Rent a car that's at least 2.0L engine power: our initial booking was for a 1.6L – and because of our car rental's lapses in service in a few spots, we received an upgraded vehicle. This really made for a smoother ride throughout getting from place to place. We read also of other blog reviewers commenting that it's possible to drive to the Lancelin sand dune desert on non-4WDs, but as we didn't travel to the points of interest north of Perth, we can't say whether it's doable. One thing is for sure: you will not want to try driving off-road through the WA national forests or Yeagarup Dunes without 4WDs. The two off-road tours we did were with guides who have lived their entire lives in their respective regions, and even they drove gingerly and very delicately managed the numerous road holes and water ponds at various points.
Driving in South-Western Australia: as long as you're not vulnerable to the Z monster while on the wheel, the drive between Perth to Walpole will be easy during daytime. I did most of the driving and left the navigation to Ling – on account that she can be prone to dozing off whenever in a car LOL.
Keep to the speed-limits too when in the built-up areas too. This is especially true for the Margaret River town center. Our guide, Hank, was able to point out the exact spots where the hidden cameras were and also where the traffic cop camp out LOL. We had a friend who was fined a princely sum of AUD952 for speeding when touring WA! Google Maps + GPS were also able to pin locations down with good precision, so there shouldn't be any worries of getting lost. The speed limits can change frequently over a small stretch: something like 110 to 90 to 80 to 50 to 40 then back to 50 then 80 wouldn't be impossible.
Both our guides lamented and found the frequently changing speed limits a real annoyance, as it meant that drivers end up having to keep their eyes more on their speedometers than the road ahead – and ironically increasing rather than decreasing the possibilities of accidents.
Parking in Perth and Fremantle were horrendously expensive. Expect to pay $4 or more per hour in Perth central, and some spots do not allow you to park for more than an hour even. The beside road parking meters permitted us to insert coins up to the specific duration we used, while – annoyingly – another covered car park we used rounded upwards duration to the next hour.
We found plenty of petrol stations around the built-up areas, but much less so the further south-down we drove. You'll want to check the distances between places you're driving to, and when necessary make sure that you have enough gas in the tank. Fuel pumps are self-operated, so if you're spoiled like in Singapore where pump attendants run to you to fill up your tank, you'd need to get a bit of practice on it. Interestingly too, none of the pumps I used had the grip-release catch that you find in stations here, so you'll need to grip the pump handle the fuel release throughout.
There are places to have dinner in Margaret River though less so for Pemberton. So while you won't starve, you'll still want to plan ahead by checking on restaurant closing times (some close quite early!)
Explore your accommodation options for the Perth segment. We were spoiled for Airbnb choices when finding a place to stay in Perth, and we got a good rate for for a very decent home of about AUD300 for two nights for the four of us. You'll also want to look for a property with free-parking too if you're self-driving, given how expensive parking in the city is.
Whale-Watching during whale season is a must! I remember the hours we spent scouring the seas in New England trying to stumble on whales and almost in vain. In Augusta, all it took was for us to move out of the pier and we spotted whales, and dozens of them eventually even.
We got very mixed results for the Optus Pre-paid mobile Internet plans.  There were no issues when we were in the large town and city areas, but significant problems came up, not surprisingly when we were off-road or in the forests but even at our farm stay, which was just 4-5km from the town center. Oddly, the iPad Air 2 was able to receive stronger 4G signals than the iPad Mini 4. We (or I rather haha) was quite a bit more paranoid about ensuring we were connected throughout our stay than Ling was. So, I picked up three data SIM Cards: two for the iPads – both with 4GB data stacked on them – and one more for the smartphone. We ended up almost exclusively just using and sharing using hotspot the plan for the iPad Air 2. You'd do just fine going with two plans and not the three we went with.
I'm tempted to return to WA for our next major holiday period and try traveling north this time – on account that Perth is an easy 5 hour flight from Singapore with attractive fares!