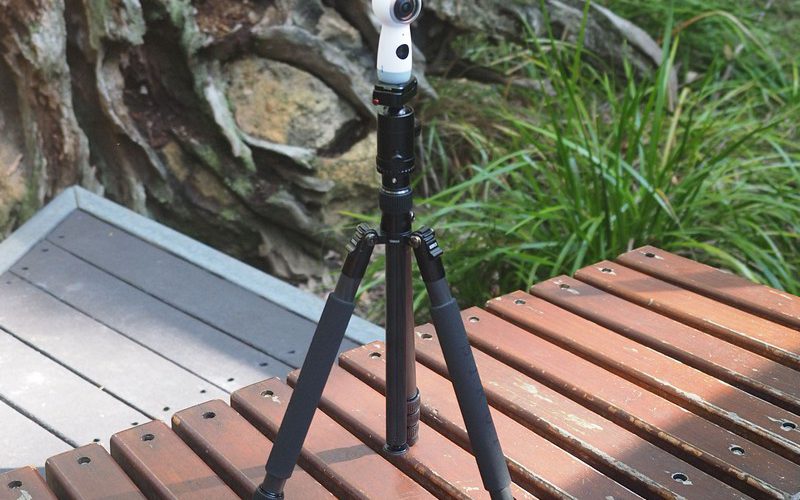 Samsung Gear 360 (2017) – More Notes
We took just a small number of 360 videos and photos using the Samsung Gear 360 (2017) I acquired just a few days before starting on our trip. The Billingham Hadley Pro bag at any one time contained the iPad Air 2, the Xiaomi 15,000mAh powerbank, the E-M1, GX85, three lenses (17mm, 12-40mm, 40-150mm + 1.4x converter), straps, the circular polarizer filter, spare batteries, and this 360 camera. Between the two cameras, the Huawei Mate 9 which did the lion's share of work for videos, I just didn't have enough hands anymore to also fish out the Gear 360 as much as I wanted!
Still; my comments on the Gear 360 2017 edition after the 11 day trip to Western Australia:
The gear's very smooth plastic surface makes the device a tad slippery to hold. While it doesn't give the sense that you're holding a bar of soap – like what the most recent Samsung Galaxy phones can feel like – I still found myself having to very consciously hold the device lest it slipped out out of hands and kiss hard concrete on the floor.
The battery easily offers enough juice for a day of shooting. Charging using the USB-C port didn't take long either (about an hour at most each time for a fully flat battery?)
Processing stills and video using ActionDirector, the Samsung-supplied software, is pretty easy, and without needing a Samsung Galaxy phone either. You connect the 360 camera into the PC, transfer files to say a desktop folder, then drop that entire folder into ActionDirector. The software program immediately starts processing them in the background and will save them into a working directory that you can easily take out from later.
Stills-wise, the camera does reasonably well in strong daylight. But as the sun goes down, so does the quality of images – significantly.
Video fares don't look as good after processing in ActionDirector, and YouTube further compresses them until they look like a pixelated mess.
There are obvious imperfections in the stitching – particularly for video, somewhat less so for stills.
Limitations of the current consumer-level technology aside, I still have a long way to go technique-wise too. Specifically:
This thing desperately needs its own good and dedicated tripod. It was too much of a hassle to bring out even the Sirui tripod that's designed for traditional cameras, so a number of videos included my fingers and thumbs. It's also very hard to keep the camera level when holding it high above your head!
Once the camera starts recording, keeping at least one meter away from the camera is a very good idea.
As with spherical lenses, objects look a lot further than they really are. I incorrectly judged the positioning of the camera in several video recordings.
In summary, consumer-level 360 cameras are still a long way off from what the really expensive 360 cameras are able produce. But that said, they do provide very unique perspectives that traditional camcorders and digital cameras are unable to record. Compared to the other consumer-level 360 cameras that cost between $500 to $900, we got the Samsung Gear 360 (2017) comparatively cheaply at just SGD284. I recommend that if you must get a 360 camera to record these types of stills and videos to get this model. Don't spend more than that, and recognize the limitations of what the devices at this stage can produce.