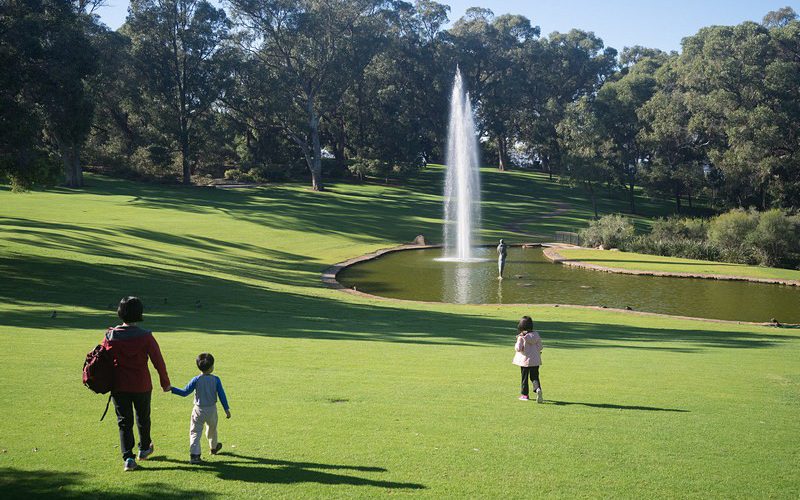 Western Australia – Day 10 – King's Park
Day 10, and one more day left to our vacation to WA. We planned to make the trip to Whiteman, north of Perth, to visit the Caversham Wildlife Park in the earlier versions of our itinerary, but after that was dropped in favor of just visiting Bunbury Wildlife Park, we could spend the entire day in Perth city itself. Rather than visit shopping arcades and the retail district, we went instead with parks. The most popular one in Perth is quite well-known – King's Park – and few tourists to Perth won't at least spend several hours in the 4.0 sqm park, especially along the Fraser Avenue stretch to get a unobstructed view of Perth city across Swan River.
I visited King's Park several times during my years in Perth, and the view of Perth's central business district remains magnificent – though I'd forgotten that the best time to visit is mid-afternoon, and not early morning when the sun is behind the city, making it really hard to get nice pictures. So, after spending several hours exploring the park in the morning, we headed elsewhere and returned to the park in the mid-afternoon.
Photos from the morning visit first. The birding shots were all taken using the GX85 and 40-150mm f2.8 + 1.4x converter:
And in the afternoon visit next. The place was quite a bit more crowded at this time, with tour buses offloading large numbers of guests, but the park is still large enough for the crowds to spread out.