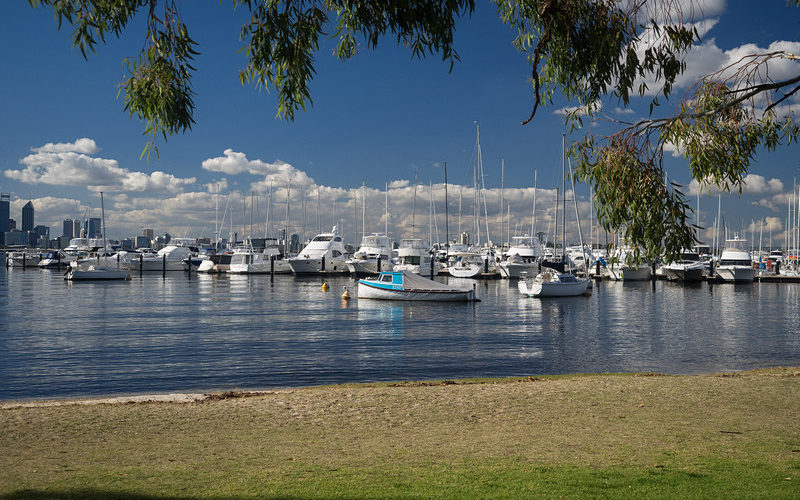 Western Australia – Day 10 – Elizabeth Quay and Matilda Bay Reserve
Next stop was a short 10 minute drive to Elizabeth Quay, though parking was painfully expensive (AUD12.60 for 3 hrs – ouch!). The area is a mixed-use development project, and you could easily spend hours exploring not just the Spanda side but also its entire circumference. Lunch was at Isle of the Voyage, which wipe up really yummy Beer Battered Fish & Chips There's also a children's playground beside this restaurant.
Tummies filled, we made our way next to Matilda Bay Reserve, a thin strip of grass land that has cafes, BBQ pits, and places to just chill while having a view of the many boats that are anchored in Matilda Bay.