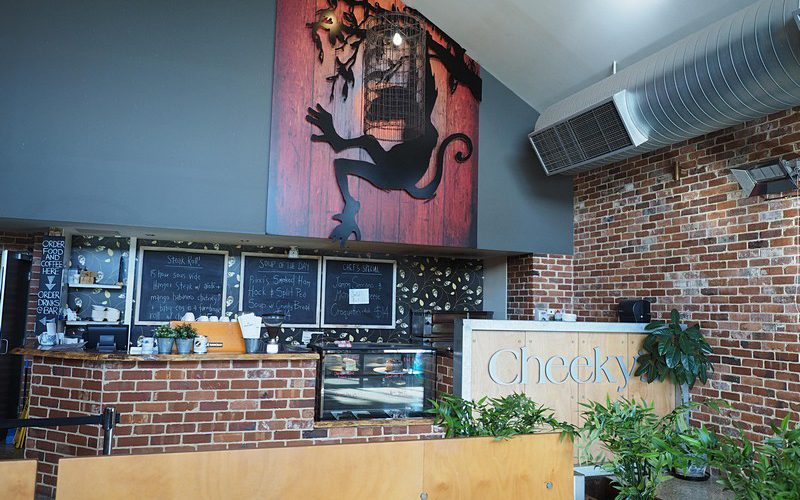 Western Australia – Day 7 – Margaret River Exploration: Millers Ice Cream Farm and Cheeky Monkey Brewery & Cidery
The animal feeding ran from 8:30AM to just past 10:00AM, which left us with the rest of the day to explore the immediate vicinity of Margaret River. We would be going on a private day tour the next day that would be covering a range of natural sights, so we stayed cleared of those and confined ourselves to visiting produce shops and the like.
Our first stop from our farm was Millers Ice-Cream Farm, along Wirring Road in Cowaramup, which was about 12 minutes drive away. This stopover was just a passing interest to us as we'd already tried Millers Ice-Cream in the town center itself. There is a milking activity on Sundays, so we missed that on the day we went by. The Farm has a small cafeteria and shop selling a huge range of ice-cream flavors, but oddly it was slightly more expensive than the town center version. Long story short: unless you're visiting on a Sunday, there's no significant reason to go out of your way to go by the Farm if you're only going to try the ice-cream.
Next stop was the Cheeky Monkey Brewery & Cidery along Caves road and about 13 minutes drive away. We arrived just a little past 11AM and were the first family to arrive for lunch – though the kitchen only opens at 11:30AM. So, the kids occupied themselves with the grounds' playground. More lunch crowds started arriving closer to noon too.
Tummies filled, exploration continues in the next post!