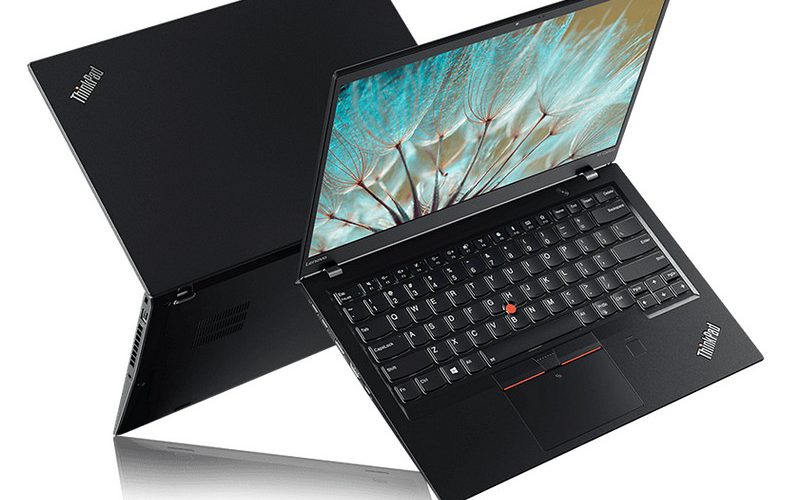 Notebook 2017
Continuing from a post from just over a month ago here. The month of March came and went past without Microsoft making a formal announcement on the highly anticipated successor to the Surface Pro 4. Insider information though revealed that the SP5 was going to largely see an upgrade from its processor to that of the Kaby Lake series, but not much else. Pretty disappointing.
I was also rethinking what my use cases for a new laptop was going to be. For certain, the 2.5 year old Surface Pro 3 isn't  keeping up anymore to what I use it for (note to self: never ever again buy a Windows laptop that comes with just 4GB RAM), and its general responsiveness seem to worsen with the recent Windows 10 Creators Update.
There were two scenarios. Either the replacement laptop will be for home use, or it will replace the Dell XPS 13 and bring that home to replace the SP3. My preference was for the latter, on account that the 256GB SSD on the XPS 13 was also straining under work use. I use a lot of media files when I teach, with my eyes starting to struggle with screen sizes of 13.3″.
So, with that, my couple of requirements for a work notebook replacement were:
Preferably a 14″ screen or larger for my old 'Uncle' eyes
8GB RAM + 512GB SSD, or at least end-user replaceable
USB Type-C support and preferably with Thunderbolt 3 support
Windows 10 Pro
At least 2 years warranty
On this, there are two nice benefits of being an educator. Purchases of personal IT equipment are partially claimable from work, and we also separately get great large discounts with selected notebook manufacturers, especially from Acer, HP, Asus, Apple, and Lenovo. The discounts offered from Acer, HP and Asus are routinely isolated to specific models however numbering usually 4-5 from each manufacturer, while Lenovo and Apple offer educational discounts on most if not all of its notebooks.
After several weeks of the usual reading-up and tabular comparisons,  the choices came down to:
Apple MacBook Pro 13: a factory refurbished configuration of 16GB RAM/512GB SSD is about SGD2.6K, with new units sold through its educational store a few hundred dollars higher. The general build and quality of Apple's MacBooks continue to be second to none, but I am pretty uncertain of its butterfly-type keyboards on both the 13 and 15s' even after spending a good amount of try-outs at the various Apple resellers. The number of complaints of spoilt keyboards on these new MacBooks is also unsettling. The non-Touchbar MacBooks comes with just two ports – both Type-C's – which would have made using all my USB 3.0 Type-A peripherals, including a ton of flash drives, portable drives and hubs, a real nightmare. The Touchbar version is going to stack an additional SGD400 to the asking price. Drivers to make full use of the Touchbar are still absent for Windows 10 too. Finally, adding Apple Care – a must after my old MacBook Pro 15 went bonkers after one year of use – is going to be another SGD300 too. So, tempting as owning a current gen MacBook is, it was just way more than what I was prepared to spend.
Lenovo Yoga 910: the Yoga 910 is rated by many sites to be one of the two best convertible laptops right now – the other is the HP x360 Spectre 13 (see below) – with both machines offering Energizer Bunny-like battery life of > 8 hrs under typical  use, premium builds, and support for USB Type C. Lenovo Singapore educational store is also offering very tempting discounts for this lovely machine: somewhere to the tune of about SGD500 less. And for a comparatively low price of SGD1679, one would get 16GB RAM/256GB SSD with 2 years warranty, with the storage drive being end-user replaceable. The screen is also a healthy 13.9″ size. In comparison, the HP Spectre x360 13 is going for slightly more at SGD2189 for a 8GB RAM/512GB SSD configuration, but with 3 years warranty. Both tempting options!
Lenovo ThinkPad T470s: was also in the final reckoning. There are very few reviews for this just recently released laptop too. None of the usual local computer stores I checked had it on display. The one web site that had the T470s reviewed in detail was clearly impressed with its general build quality and battery life, though the full-HD screen seemed to be a hit and miss affair over its rated screen brightness levels. The laptop also comes with a very welcomed suite of Type A and C ports too – a feature set that is absent on the Yoga 910 and x360. The notebook isn't actually as light or svelte as the Yoga 910 or x360 though, but its close enough. Unlike either too, the T470s and the X1 Carbon (below) are built for enterprise use. A 16GB RAM/512GB SSD/i5-7300U/WQHD screen configuration is SGD2477 after educational discounts.
Lenovo ThinkPad X1 Carbon: the fifth generation of Leonvo's top of the line notebook for Enterprise use. The X1 notebooks are basically like the ThinkPad T series: just lighter, smaller, and even better engineered. This model has been widely reviewed, with many sites uniformly praising its build quality and feature set, though not its asking price – it's Lenovo's most costly line of notebooks! Lenovo's educational discount however is significant: for a 16GB RAM/512GB SSD/i5-7300U/FHD configuration was SGD2677.

I've always liked ThinkPads, though the current one my workplace gives me is the X230 with its tiny and not elderly friendly 12.5″ screen. After weighing the pros and cons of each, the choices narrowed down to these two ThinkPads: T470s and X1. And several more days of agonizing later, the X1 Carbon it is. Coming in a fortnight (hopefully), with the Dell XPS 13 to come home in a swap. More posts about it to come soon!