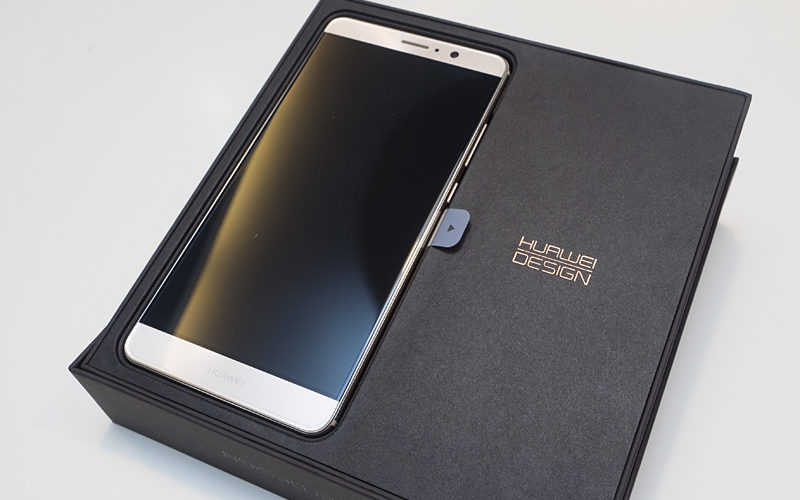 Huawei Mate 9 – Part 4: Final Notes
Last couple of posts of the Huawei Mate 9 here, here and here.
Many of the larger Android phone manufacturers routinely load up their new phones with a lot of bloatware. Sometimes, it's useful – like additional storage space on Dropbox – but a lot of other times, it just isn't. The difficulty becomes even worse when you can't actually remove those built-in apps from your phone. Attempting to Uninstall the app will fail. At most, you can replace the app with factory version, so these apps will remain on your device and likely also an eye-sore.
Huawei isn't different from Samsung in this regard; the Mate 9 came with several of its own apps that I didn't have a use for, except for one: a Truecaller program that I've not seen before. A check showed what this app is about: it's a cloud-based solution to that attempts to check the IDs of all incoming calls. In other words, CallerID on steroids! Truecaller doesn't just display the phone number, but searches in crowd-contributed databases where the phone number really is from.
Here's a case in point. For several months now, I've been getting calls persistently from a local mobile number, and – as a creature of habit – I routinely ignore numbers that I do not recognize and when I'm not expecting a call either. But after using the Mate 9, the Truecaller was able to identify the number as coming from a Piano Tuner:
That's real neat! Our Yamaha U30BL piano package comes with two free piano tunings in the first year, and I reckon the fellow has been calling to try to make appointments for it.
Another quirk of the Mate 9: the phone's rear fingerprint sensor works a little too well. It's responsive and instantly unlocks the phone. And I've never had a single instance of print rejection over the two weeks I've had the phone. Totally unlike the iPads and Samsung Note 5 which can take a couple of tries for the phone to unlock. But the Mate 9's fingerprint sensor is also so sensitive and responsive to touch that even lightly brushing the sensor with my finger – e.g. something as innocuous as just holding and not using the camera in my palm while I'm walking – is enough to unlock the phone.
Many of the top-tier phones from manufacturers today also use slightly curved glass along the long sides of the display screen. The Mate 9 isn't different from the Note 5 nor the Mi Max in this regard: all three have the same screen characteristic. While this makes for a more premium product, finding tempered glass protectors that cover the entire screen edge to edge is annoyingly tough, as it's not easy to, well, manufacture at low price points thin glass pieces that are slightly curved along edges. Most tempered glass protectors deal with this difficulty simply by not covering the entire screen. Alternatively, the protector might come with black borders that run along its edges – which will cover the entire phone screen, and at the same time mask the fact that the protector doesn't actually curve neatly along the display screen edge. The down side of this is that you're likely to lose a tiny bit of display area – but for many users, including myself, it's the best of what essentially are non-ideal situations from a design limitation.
Still. The 4000 mAh battery is absolutely incredible in making me assured that I don't have to be near a USB Type C cable and charger every half-day. Part of this I suspect is the hardware and Android 7.0's ability to sparingly sip power when the phone is in standby mode. It's not unusual for the phone to be disconnected from the charger at 11PM before I turn in, and 7 hours later – battery power has dropped by only 1% or at most 2%.
All in; the Mate 9 isn't the best phone I've had – that honor still sits safely with the Samsung Note 5 – but it's 'good enough' for the moment. Until the real successor to the Note 5 comes along. :)