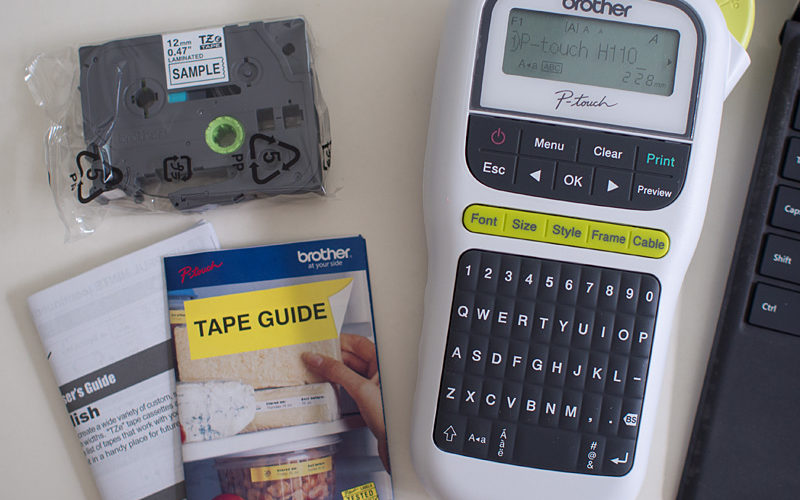 Brother P-Touch PT-H110 Label Maker
This is one of those little home gadgets that's a must for those of us who like everything neat and organized (e.g. me!). I've been wanting to get one of these at a stationery store. Popular Bookstore has a couple of models from Dymo, Casio and Brother, all at varying price-points of $49.90 and upwards. I'm not running an asset inventory store at home, so figured I really didn't want to spend much on this – so went with the cheapest handheld model: the Brother P-Touch PT-H110 (what a mouthful LOL).
Commented in the picture captions below.
In all, it's a decent and helpful machine, and cartridge replenishment is easily available at bookstores. The keypad is a little annoying, and the tape waste even more so. But it's a cheap purchase on the overall still, so I can't complain too much.