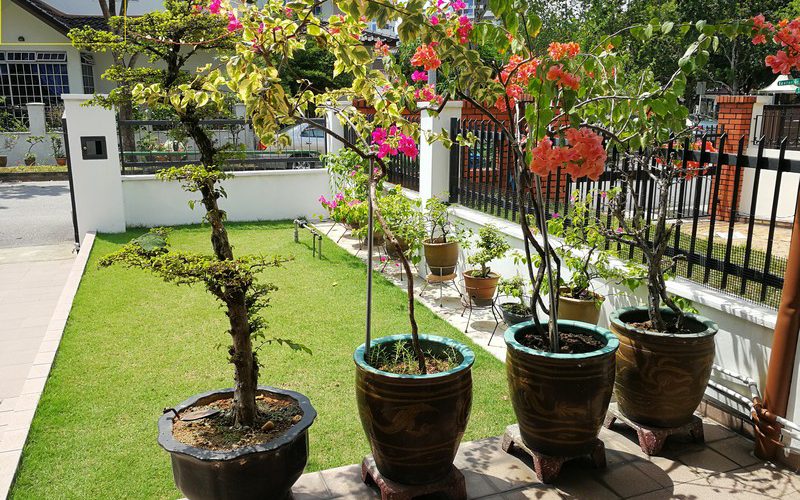 Huawei Mate 9 – Part 3: Imaging
I don't think I'll ever feel entirely at ease with the smartphone as a handy camera. A large part of it has to do with handling and ergonomics. Smartphones as a direct result of their form factor simply do not permit you to have a good hand-grip when you're trying to compose a picture, so much so that I'm constantly fearful of accidentally dropping the phone while taking a shot. With the exception of my two Mi phones – which don't produce very good pictures to begin with – the smartphones we're using routinely cost upwards of $600-700; a lot more than cheap compact cameras. $600-$700 is a lot of money to throw away if phones kiss concrete!
Still, the old adage tells us that the best camera there is is the one you have with you at that moment. I carry my m4/3 cameras whenever we're out with the kids, but that's not all the time – while our phones are always with us. And beyond convenience, smartphone cameras also offer a whole bunch of other neat features, including:
Full-screen viewing with easy pinch in-out zooms to check focusing points and composition. Those 3″ LCD screens on compacts are no match for 5.5″ screens on phones! At high resolutions of 1920×1080 pixels and more too.
USB charging. No need to bring around an external battery charger for the camera.
Filters, picture modes, and decent image editing baked into firmware. And if that's not enough, you can easily install Adobe Photoshop Express on the phone to get your pro-tweak fix.
Connectivity. Most entry-level compacts won't include the kind of connection possibilities you'd find in smartphones, while even the cheapest smartphones will have these features. They include picture postings to social media sites, or backing up to cloud services if your data plans permit it. And if you're on a 60 day vacation across the length and breadth of Europe, auto Geotagging would be really helpful too. You'd need to move up to pricey premium compacts to get all those fun connection options.
Though then again, compacts have got more than a couple of tricks:
Better image quality if you're willing to spend a bit more to get compacts with 1″ sensors. I'm still hoping to get a 1″ compact camera at some point this year.
Optical stabilization and zooming, though we're also increasingly seeing the top-tier smartphones offer these features too. And no current smartphone is going to get you good quality zoomed-in pictures when you're on vacation. Some smartphones can go up to 5-6X, but only through digital zoom – and you really don't want that.
Handling in odd weather and conditions. Most of us won't take our cameras to shoot in extreme conditions (ever), but if you want to take pictures in the swimming pool of kids swimming, you're out of luck with the majority of smartphones. On the other hand, there are waterproof compact cameras abound, and even underwater casings – like the waterproof case for the Canon Ixus, a combination we use to take pictures of our kids swimming.
Better ergonomics and handling. You can easily attach a wrist strap to your camera. Not your 2017 smartphone, unless you get a smartphone case with eyelets for such.
All that said though, the general feeling in the photographic industry is that entry-to mid level compacts are a twilight market segment now. In fact, long-standing photography sites like DPReview and DxOMark have also been including smartphones in their product reviews. I reckon the premium and travel-zoom compacts will still continue to hold their own for at least several more years, since it's a lot harder to build larger than normal imaging sensors into dense smartphones already jam-packed with fragile electronics, let alone the requisite glass elements that'd permit you to do long optical zooms.
So – onto the Mate 9. Here is a sample for pixel-peepers. Taken on a hot, humid and very sunny Saturday just before noon at our parents' place. JPG compression was set to 90% quality level.
I reckon many people will be happy with these pictures – the Mate 9, like many of the other top-tier phones from manufacturers, take decent pictures. The outdoor pictures only don't look so good when you're peering at them at 100%. But really, only pros and gear heads seeking absolutely perfection in their optical equipment will do that, ever. The real challenge is in low-light, and on that, the laws of physics governing small image sensor prevails – the Mate 9 isn't so great in low-light, and the output differences compared to m4/3s is pretty visible.
So in summary. Is the Mate 9 dual-camera setup any good? It's pretty OK if you're comparing it against compact cameras, and/or are taking pictures outdoors and in good light. But it's also not going to replace my m4/3s anytime.
Next and also last post in series here.