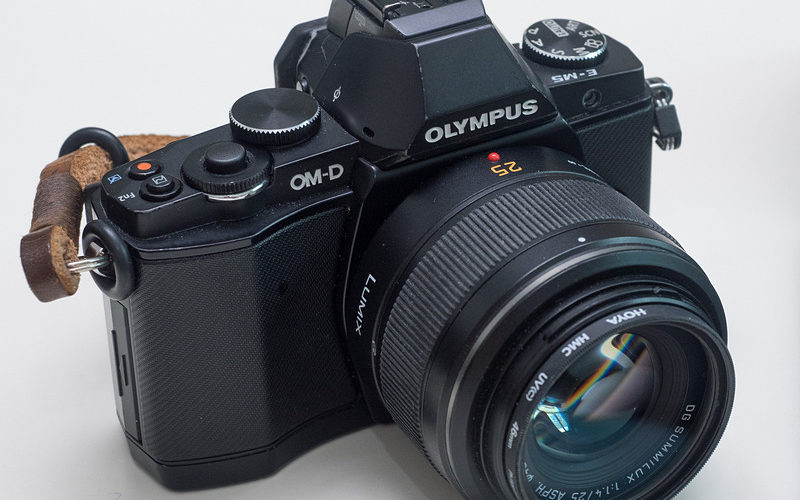 Shooting with the Olympus E-M5 + Panasonic 25mm f1.4
The other weekend's series of camera + prime lens pictures was so fun to do I reckon I'll do a regular series on this on our blog. This week's combo is the E-M5 with 25mm. The Olympus E-M5 is the oldest of my four m4/3 bodies that I still use regularly. I've been quite careful with this particular body, though given that it's seen quite intensive use over the almost 5 years I've had it, the scruff marks on the body are now quite obvious to the naked eye. The E-M5 isn't without its middle age quirks too; the camera doesn't always power-up now when the power lever gets flicked on, though it normally does on the second try!
I've also had the Panasonic 25mm f1.4 for just over four years now, with my particular copy purchased on Amazon JP and shipped here through Tenso, a Japanese parcel-forwarding company. The lens is also showing its age too, though its rubberized lens grip acts also as a protective layer from it getting scruff up with nicks and bangs like my E-M5.
The 25mm remains the fastest and only f1.4 lens I own. Its light-gathering ability of course makes it great for low-light shots, and of the kids especially in ambient light – though it's also less useful say for night-time shots of scenery. The shallow depth of field also makes any composition with not one but both kids a more considered undertaking, since it's seriously easy to have one of the two just out of focus.
The lens is still balanced nicely with the E-M5. The lightning quick AF on the E-M5 plus the fast shutter speeds that the camera reaches for when coupled with a f1.4 lens makes it easy to catch decent pictures of fast-moving kids who don't keep still – especially Peter. In fact, there's no reason to engage continuous AF on this combo when single AF works great here.
A selection of this week's pictures shooting with the E-M5 and 25mm exclusively. All were wide-open at f1.4, and between ISO200 to 400. The first four were also just before weekday bedtime so with the Nissin i40 flash gun.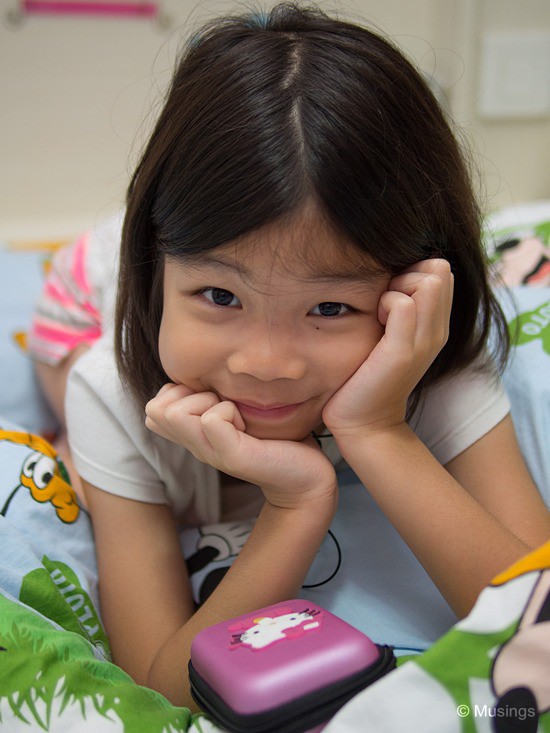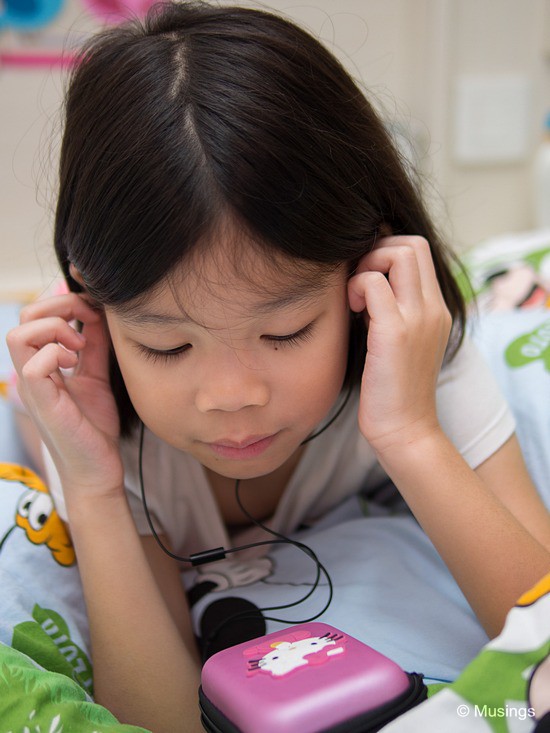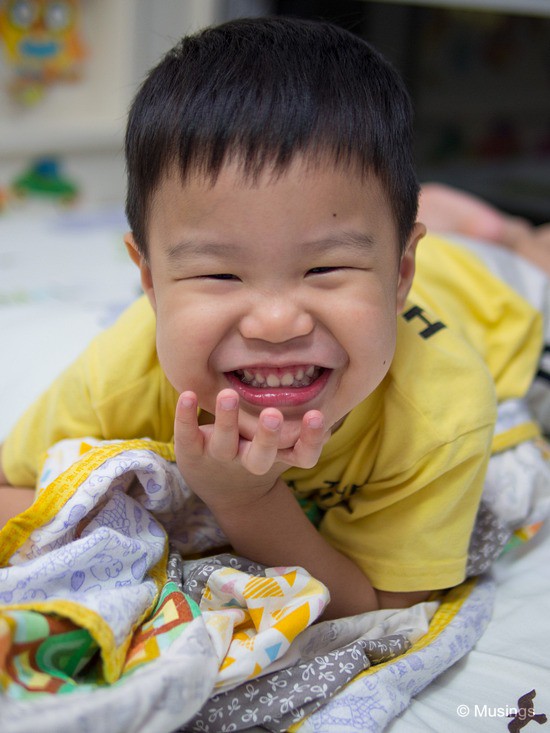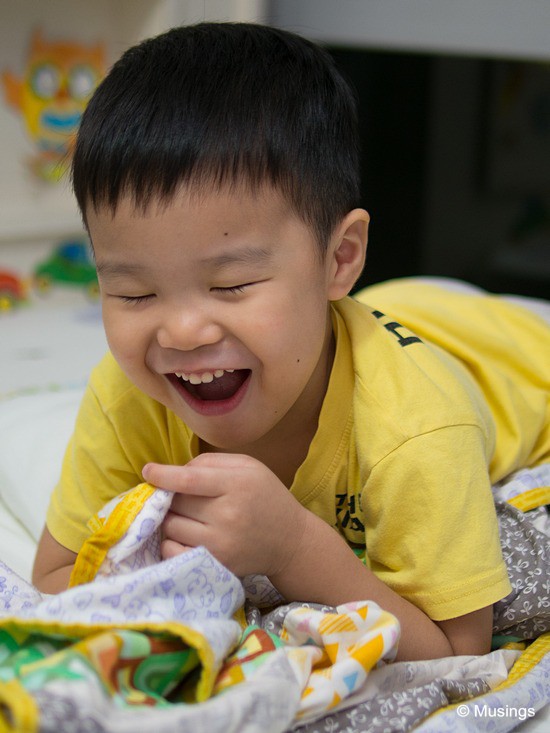 And over the weekend:
Next post in this series will be the Panasonic GX85 + Olympus 45mm f1.8!