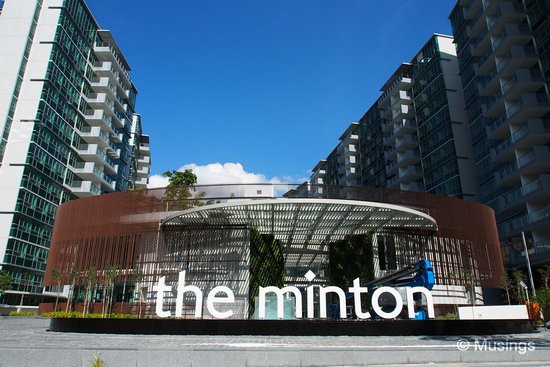 Work-in-Progress – Part 35
We've been experiencing some wet weather for the second half of this week, but that cleared up on Saturday past noon-time to reveal wonderfully sunny and clear weather for the rest of the day – enough to go by for a quick visit to The Minton site for pictures again.
As in the last several visits now, there doesn't seem to be major visible improvements to exterior works, though from the construction sounds going on still, I'm guessing interior works and touch-up are still going on. I remembered while working on the transitional montages this week that it's been a long while since I've done stitched panoramas, so went about composing a couple. These really do show how large the project is – all 1,145 units and its supporting facilities and landscaping.
These panorama pictures, alongside others for this afternoon's visit are available here. And lastly, a third transition montage I did yesterday – and this time of Tranquil World.
Mega-sized version here too.