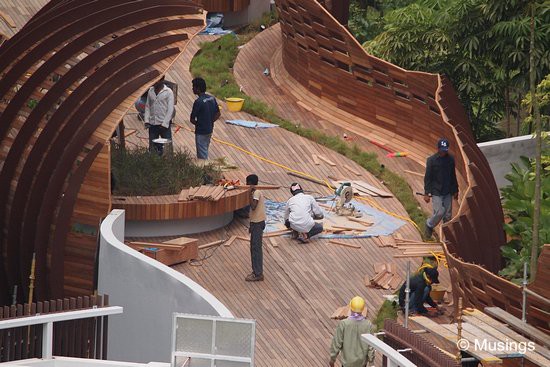 Work-in-Progress – Part 33
Like the last visit to The Minton site, it's getting harder to spot visible or significant changes to the ongoing construction now. Given how close the project now is to the award of Temporary Occupancy Permit, I guess most of the work now is internal to units that did not pass inspection, or still require touch-up work. The front facade signage has also been lit up now, reportedly looking quite lovely with its purplish lighting. We'll go by on an evening soon to check that out.
We've also started picking up several digital and printed issues of Squarerooms, a local interior design publication that features lots of ideas, discussion plans, things to do with homes and so on, and been pouring through them figuring out what we're going to advise our appointed designer later on once we receive keys. More to come on that soon too.
In the mean time; pictures from this afternoon's visit. The larger pictures are available here at my Flickr album.