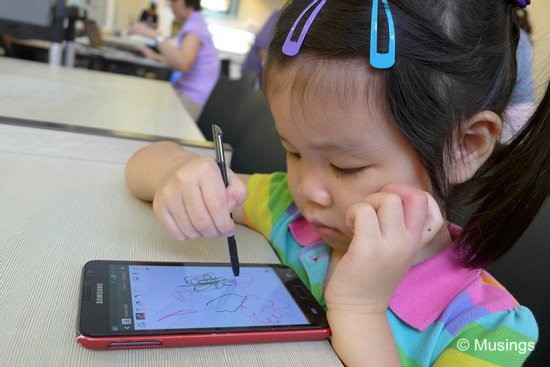 Hannah @ LX7 – Part 2
The last two weeks of weekends had been madly busy for me at work, and I didn't get to take as many pictures of Hannah as I'd like – apart from a couple using the new LX7 that I bring with me on the Sundays we got to go out as a family. The island is again in political fervor with a By-Election to replace a philandering Member of Parliament who had the good graces to resign his position to save his political party and office from further embarrassment after news of his affair got leaked out.
The both of us won't get to vote in this upcoming election since the precinct under contest is just across the road, though because we're still in the same vicinity, Ling has had the fortune of running into the election candidates doing their rounds in the heartland areas and soliciting for voter support. The funny thing was that she was actually trying very hard to avoid running into them LOL.
I've been growing to like the LX7, despite its image quality challenges. The compact is really pocketable, starts up and decides on its focus points briskly. The focusing isn't always correct though; on a couple of occasions, the camera has focused on background objects rather than our girl, and it's not always easy to tell from the rear view LCD when composing (this sort of focusing issues are much easier to detect when a viewfinder's available).
A stuffed toy of Swampy, the main character from Hannah's favorite iPad game from last year, also just arrived by post too. The item had taken an unusually long to arrive – more than a month – leading to the eBay seller refunding the item after I queried why it was taking so long, and my now having to re-refund the seller LOL. Still, Hannah was thrilled to bits to finally get the toy, and it, alongside Pluto, accompanies her to bed now.:)