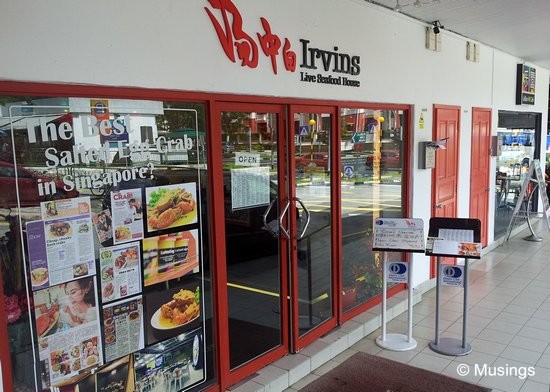 41 and counting
Even if the age is taking its time to show on my facial features, the rest of me distinctly feels all of 41 years! Just a day after I turned 41 over the weekend, the very next day at work, I got nearly floored with a backache. Well, at least my peers – especially those from my JC class from 23 years ago – are all experiencing the same battered state as seem to be, if their well-wishing and sharing of laments on social media is any gauge to go by.
Birthday celebrations were pretty low key. The wife got me (yet) another coffee flask – I've got five now – and another polo T that was one size too large – no I'm not that fat yet dear LOL. Ling was a little disappointed with the birthday cake too, as its base melted too quickly, turning a good portion of it into unappetizing mush.
Still, the best birthday present I can get is Hannah's affection for us:
We also found a delightful and quaint eatery near my old family home just before the weekend that served up a local fare lunch buffet; Irvin's Life Seafood, which has apparently won several rave reviews from its patrons. I enjoyed the spread thoroughly, as did Hannah but Ling less so. Daddy and daughter could have ate nothing but their salted egg yam chips and been happy campers. The place is a little out of the way at Jalan Leban, and navigating the narrow lanes and parking can be problematic. If you're heading this way for a try, do get there early to avoid parking woes.