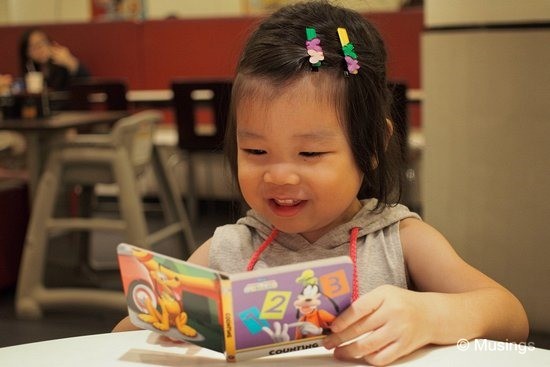 Hannah @ 30mm – Part 5
Hannah knows Christmas isn't too far away. She's spotted the early festive decorations at shopping malls and even cheekily asked if those trees are ours. We still have our tree from last year, sans a couple of leaves and white fluffy decors that got permanently detached, so went about setting it all up last weekend. The tree was a lot easier to set up compared to our attempt last year, and alongside Hannah's help, it was all done in less than 30 minutes.
Hannah was also delighted to find her pink haversack she used a while ago while she was in day care, and has quite taken to it again. She stuffs all her toys (especially Goofy) into it and brought it out with her over the weekend, even for quick trips to Compass Point for brunch.
Unfortunately, while she's become very good at retrieving her old toys out from her toy box, she's not nearly so diligent in returning them back to their rightful places when she's done with them. I'm pretty certain all parents of young children experience this: that it's a real challenge getting the kids to put aside and keep their toys when they are done playing with them. Well, at least Hannah doesn't protest when we tell her to keep her toys. She'll immediately get right to it.
We're also planning to take a short holiday this coming Christmas break. Not too far, given financial prudence + Hannah's going with us + Ling's pregnant. I'm eyeing Melaka, and have done a preliminary booking to stay at a nice property. We'll see if our plans pull through soon enough. It won't be Hannah's first trip out of the country but if we do go to this city, it'll be her first in a more urbanized place.:)