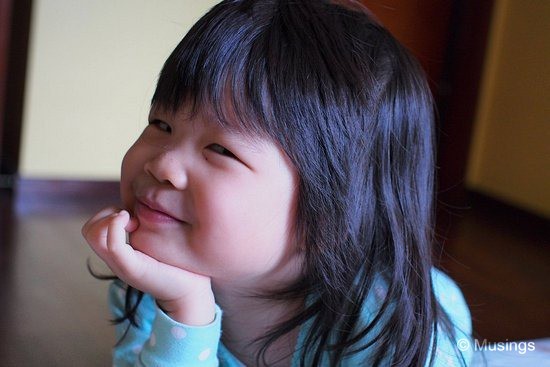 Hannah @ 30mm – Part 2
Another weekend and more pictures of Hannah with the 2 weeks old Sigma 30mm f2.8! Hannah on Saturday mornings is usually up at around 7 AM-ish – about an hour after I get up, which means that the two of us can get some daddy-daughter bonding time together before Mommy (finally) wakes up.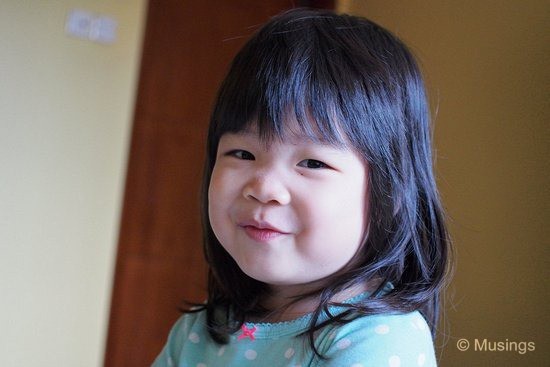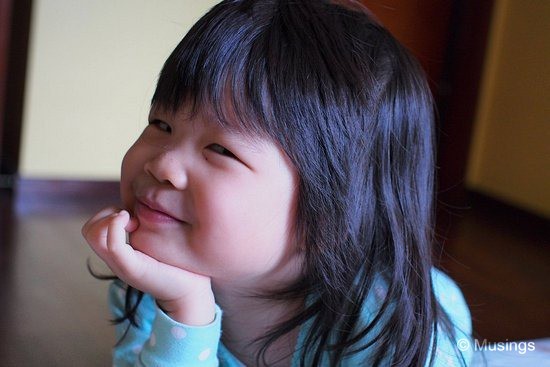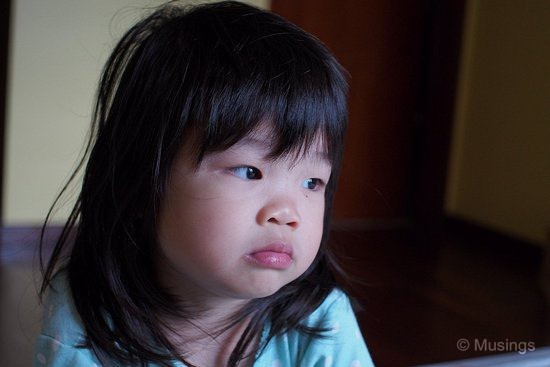 Yep, I managed to get her to strike one or two poses (most of the time she would not be asked on that still though), which made for some memorable pictures. Bokeh on the 30mm isn't as creamy as one would get on a cropped sensor of course, much less the full-frame – but oh well.
What I discovered this morning though about the 30mm was something else altogether. While the lens' center has been reportedly sharp, I had no idea that it would be able to resolve resolutions like this (Matt – check this out LOL)…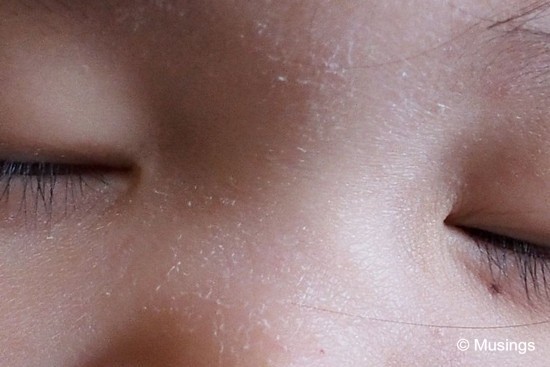 … and at f2.8 wide-open even, bud! Ling chuckled when she saw this picture, and said she's going to have to start Hannah on a skin moisturizer regime.:)