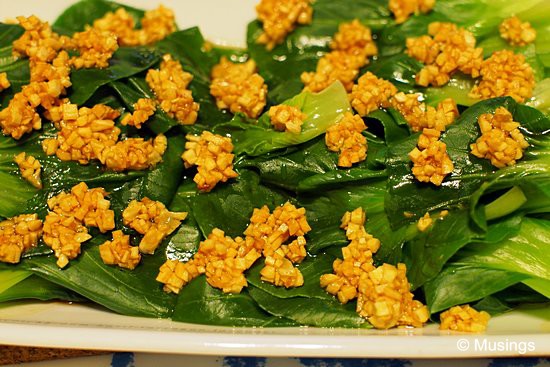 Re-entering the Kitchen: Spare Pork Ribs in Plum Sauce
It all started with a neglected bottle of plum sauce in our fridge. I just cleared and tidied up the fridge recently. And I'm very proud to announce that all the items in the fridge are neatly organised and packed in containers. No more loose packet of cheese slices or some half-opened sultana box can be seen lying around in the riot town that is the fridge. Law and order have prevailed at last. :)
Yo, back to that plum sauce story. Yup, it would go to waste in a few months' time if I didn't use it. I recalled vaguely eating pork marinated in plum sauce previously and started googling for recipes. Found one and tried it! Boy, you have to try this. It was so easy and delicious!
Below is the recipe (I tweaked the original one very slightly to suit my personal liking), thanks to 'Hochiak! Delicious Asian Food' blog.
Ingredients (serves 2 adults)
500 g of spare pork ribs (try to request for more meat than bones)

1 to 2 large onions (I used small onions as these were what I had then)

3 large carrots (peeled and cut into chunks)
Marinade
6 tsps of plum sauce

3/4 tsp of Worcestershire sauce

1 1/2 teaspoons of sugar

1/2 tsp salt

1 1/2 heaped tsp of corn flour

dashes of ground white pepper
Method
1) Wash and pat dry the pork ribs.
2) Mix the marinade ingredients in a small bowl, pour and coat the pork ribs well. Cover with cling wrap and marinate the pork ribs in the fridge for at least 1 hour. The longer the better.
3) Lay onions and carrots on bottom of slow cooker (aka crock pot). Then, lay pork ribs on top of the onions and carrots and spoon out any remaining marinade onto the pork. Turn on slow cooker to 'high' and leave everything to cook for 3 hours. No water is required. The ingredients will form a yummy sauce at the end of cooking.
4) Serve with steamed white rice.
The pork was so tender that it fell off from its bones after cooking. And the marinade was well absorbed into the meats making them succulent and flavourful. And the carrots and onions were cooked to tender perfection! Great dish for toddlers too. I did blanched xiao bai cai in special oyster sauce to go with this dish and it was a great dinner! Yang loved it. :)
Recipe for the blanched xiao bai cai in special oyster sauce can be found at this blog called Noob Cook. I added a few drops of sesame oil to her oyster sauce mixture. The result is restaurant quality veggies! I'm lost for words.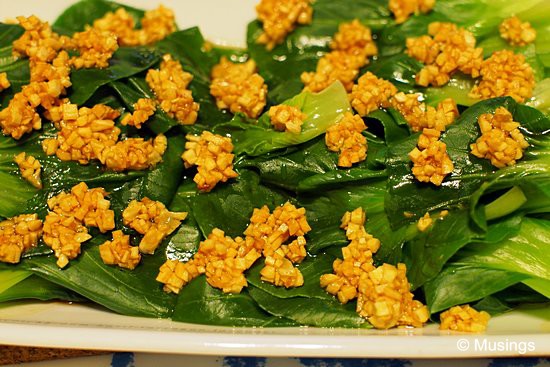 A final note on the use of slow cooker. Where the meat cuts are concerned, it is not critical to buy premium cuts such as pork ribs as slow cooker has the ability to cook ordinary meats to tender-goodness without drying them out. That's why I used spare ribs instead. Can save some $$. :) Lastly, I used Indonesian pork, not Australian.