August, 2012
now browsing by month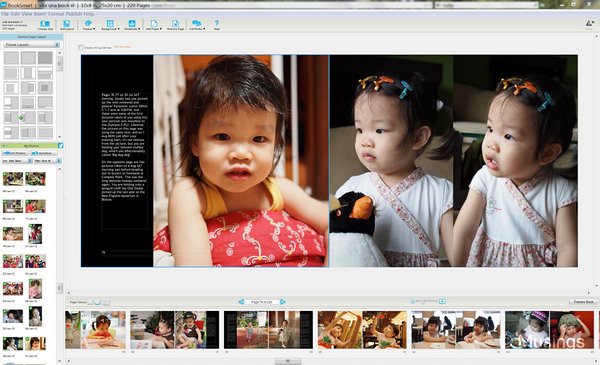 Hannah's New Blurb
It's been an incredibly fast two years since I last finished Vita Una: Book V, blogged here. The photo book volume covered Hannah's growing years up till she was one year old. I was supposed to have worked on two books thereafter – one on the month long Boston trip and another for Hannah – but never got round to it, thanks largely to procrastination. I finally got round to it this week, and after intensely working on it for the last several evenings, have finished selecting and working on the approximately 280 pictures that will be going into this volume. What follows next is writing the words of text that will accompany the pictures.
This volume sits at 220 pages; larger than Book V's 160 pages too. The costs of printing has also gone up with the company; so while Blurb's price plans are still cheaper than its competition, the differences are less significant now. Still, it's a thrill to work on these books, more so when they finally ship and for me to leaf through each page. Blurb has some very premium paper for their books now too; I'll probably be going for these grades as these volumes are keep sakes for Hannah, and thus well-worth the additional expense.
The series of pictures covers June 2010 to August 2012, and as I mused to Ling yesterday while on our way home from work, as I worked through the about 8,331 pictures of Hannah over this period, I am stunned by how quickly our girl has grown and developed. We're thankful that Hannah's healthy, chirpy and so far has been (mostly!) very well-behaved with a reasonably developed sense of respect for others around her and us as parents!