January, 2012
now browsing by month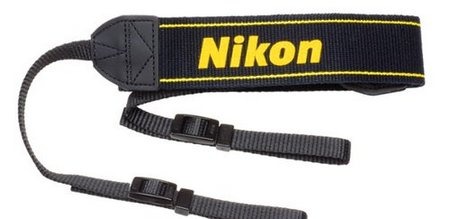 Herringbone Leather Handgrip
Here's another one of those 'boys with toys' posts, so if you have no interest in photographic gadgets, skip ahead.=)
Just about ever camera comes supplied with its own fabric strap. Those straps do what they need to do but they're not usually very well-designed nor conducive for long usage. These straps are also often emblazoned with the manufacturer, like this: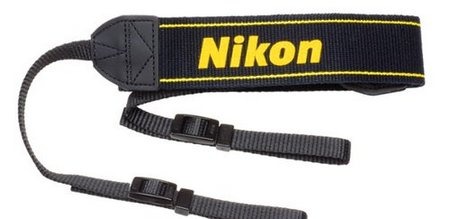 It's a personal thing, but for me it's bad enough when you're traveling around with a large attention-attracting DSLR that you really don't want to also wear a strap that tells everyone on loudhailer too. And that's to say nothing of that these straps are really uncomfortable and quickly cause abrasion around your neck and cramps as they put the entire camera's weight around your neck.
The first strap I got as replacement for the D300 years ago was from Optech, a USA-based company that produces a range of weight-distributing straps that help reduce neck and shoulder fatigue. Camera equipment actually felt lighter, and that was one of the best SGD28 I've ever spent.
The strap had one problem that's inherent in all neck straps though: they get into the way of the lens and viewfinder! I've lost count of the number of times when I bring the DSLR to eye level ready to take a picture, only to face a strap smack right in front of the viewfinder. I'm certain Ling knows exactly what I mean here. More than a couple of times when I'm about to take a picture of Hannah, she's chuckled to say, "Er dear, the strap is blocking your lens…!"
So, for the D7000, I've decided to try something else. Since the only time when I use the full neck strap is when I'm traveling, I've gone minimalist this time and picked up the Herringbone Leather Handgrip, made by a South-Korean company. The package came yesterday from a local distributor, and seems very well-made and feels quite luxurious.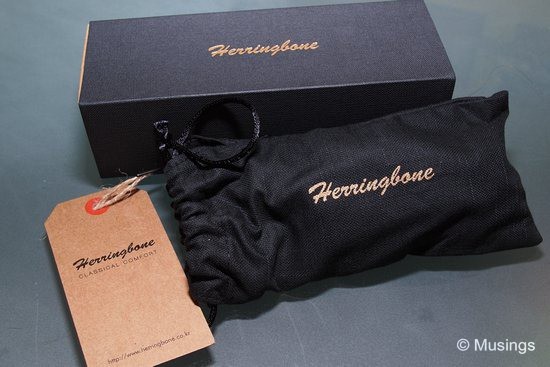 The included instruction leaflet describing assembly is in Korean though, and I couldn't make much sense of the diagrammatic illustrations. It's not rocket science, but it still took me nearly half an hour to figure out where how to assemble the handgrip properly. The handgrip when properly put on works quite exactly like the handgrip strap you find on typical camcorders: pretty comfortable, and very secure.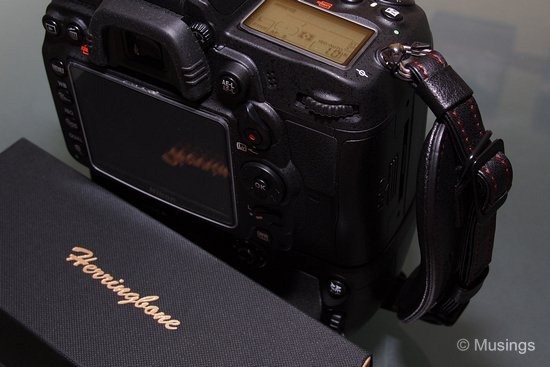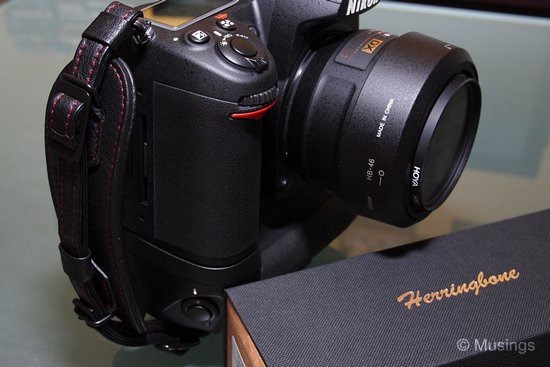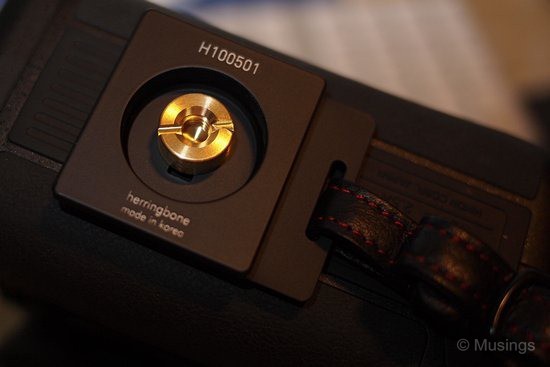 So, on the overall, pretty satisfactory. The one downside is that when I'm taking portrait-orientation pictures, I'll have to either use an overhand grip, or get my hand out of the strap and hold the battery grip instead. Oh well; it's a necessary design limitation for this sort of handgrip, so I can't complain.
Oh yep; pictures all taken using the E-PL2 @ 20mm – I'm still loving this compact camera.=)