November, 2009
now browsing by month
Year in Review – 2009 – Part 2
Continuing from the previous post.:)
The Ikea sofa (Win). We'd been thinking of replacing our living room sofa barely a month or two after its purchase from the furniture warehouse 3 years ago. The old sofa set fitted looks wise with the decor of the living room, but sitting on it felt like lying in bed with a porcupine. It's a wonder neither of us developed a bad case of rash.
We procrastinated over purchasing a replacement sofa though on account of the fact that it was going to be a huge waste dumping something we'd just bought. So we bore with it for nearly 2.5 years until we decided we had enough and picked up a 2 + 2 corner sofa Ektrop series with Idemo Biege. And life has never been so good thereafter.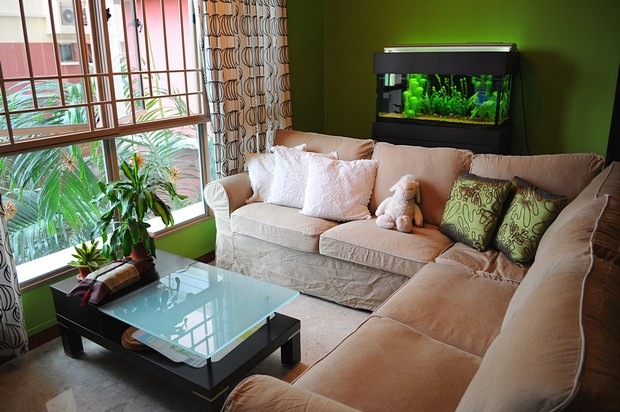 The Sigma 18-250mm (Win). This was a hard decision. I've taken around 9000 pictures using the old Nikon 18-55mm VR lens and despite its plasticky and almost fragile build, it's amazingly sharp and very reliable. Unfortunately, I kept finding myself wanting a bit more range on the zoom end, and the whole thing about changing lenses wasn't working very well for me when I was traveling alone. Nikon had its 18-200mm VR of course, but it was going for an arm and a leg and had a couple of design issues.
I've had a lot of luck with Sigma lenses, so as soon as the 18-250mm optically stabilized lens was released and the first reviews positive, I ordered one from B&H Photo-Video in August this year for SGD885. 2 months later and about 2000 photos later, this lens has proven itself to be a keeper. The Nikon 55-200mm was sold away, and the Nikon 18-55mm is now a backup lens.
The Nikon MB-D10 (Win). I haven't blogged here about my purchase of the vertical hand grip for my D300. The grip costs about SGD380 at shops here in Singapore, but it's made of the same tough and high quality material as the rest of the D300. I found an online shop based in Malaysia selling the same unit for just a shade under SGD300 though, so didn't hesitate in picking it up right away. The MB-D10 is now a permanent attachment and hasn't left the D300 since purchase. No more flapping chicken wings when taking portrait shots.. hooray! :)
Part 3 and the concluding post in this series next.:)