February, 2009
now browsing by month
Hong Kong Squatters II
Continued from my previous post!
The NTU hostels themselves in the early 90s varied in age and quality. There were seven hostels, the newest one (VII) built like a swanky hotel resort. The hostel I spent my first two years in was Hall III. And back then, this was the most run-down, HDB 1 room-apartment block like, with small dingy rooms shared often by two students. The floor tiles were coming off. There were just two power points in the room. The cupboards creaked. The bathrooms were communal. In fact, we had a nickname for the hostel: and it was 'Hong Kong Squatters'.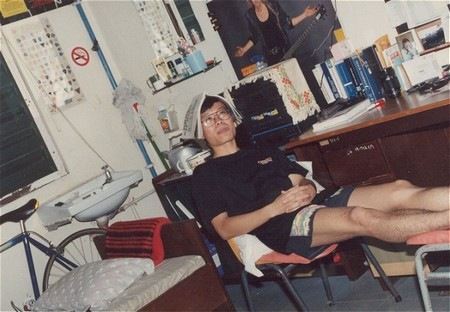 I stayed in a double-occupancy room in my first two years. My first year roomie was studying in the Engineering faculty. He was a pretty nice fellow, but wasn't very studious preferring instead to spend time with his jam band (he played the bass guitar). I remember if vaguely that he failed a couple of his papers in the first academic year and had to return for supplementary examinations in the semester break.
My second year roomie couldn't had been more different. He was the vice-president of the NTU Christian Fellowship group. And till today, he still remains one of the most nicest, genial, gentle person I've ever met. I never saw him raise his voice against anyone or anything. He kept a meticulous routine of waking up, praying, doing his quiet time, and studying. He used the computer only for work while the rest of us on the floor were staying up late nights for Dune II and XCOM: UFO Defense accompanied by grades on a down-spin. He was the sort of man mothers-in-law would absolutely adore and hope for their daughters to bring home.
In short, he was the most wonderful roommate I had, and also the most scary one! Next to him, I felt like the most wretched sinner who cut lectures, was sloppy in attire, played too many games, and ate maggi mee all day.
In all seriousness though, at times I wonder how he is right now. I'm certain he's doing well.
I got lucky in my third and final year. Four new hostels were built in time for the start of the academic year, and for the first time, I was given a room with single occupancy.
These days, whenever I'm back in NTU to attend a seminar or some event, I'd take the opportunity to visit the campus grounds. It's all great memories.:)
Picture here taken with me making a face in my small dingy little room in 1992.:)