Oratorios & Masses I
As I remember it, the first oratorio I acquired in my classical music recollection wasn't Handel's Messiah, but Haydn's Die Jahreszeiten. The latter was a 1970s recording with the BBC Chorus & Symphony Orchestra under the baton of Colin Davis, and came on an old two cassette tape box set issued by the music division arm of Philips (reissued on CD here).
Between the large vocal type of works i.e. oratorios/masses/requiems vs operas, I still marginally prefer operas, if only because there's significant theatrical elements, narrative and interaction between characters. And outside a couple of the most well-known of these vocal works of this type, most casual classical music listeners don't really listen to these.
So, putting together a list of some of my favorite recordings of oratorios and masses, and starting with the most well-known of all oratorios…
Handel: Messiah
Recordings of Handel's Messiah seem to fall into one of three types: the old big, bombastic performances with huge orchestras and choirs, like in the first recording of Messiah I got in the 80s was also a cassette box set performed by the the John Alldis Choir & London Philharmonic Orchestra and Karl Richter, which I picked up on CD reissue years later; and also another CD set I got with the London Symphony and Colin Davis again.
These big performances were gradually out of fashion from the mid-80s onwards, with performances moving towards the other two types: small, nimble orchestras either on modern, or on authentic instruments. Of the former, there's the 1981 recording with Richard Westenburg and the Musica Sacra, but the audio quality on the CD was wretched that I didn't listen to it more than a few times. And also, an early 80s recording with famed but late choir conductor Robert Shaw and the Atlanta Symphony Orchestra and Chamber Chorus on Telarc Digital.
By far though, my favorite recording with a modern and small orchestra and chorus remains a 1970s Decca CD set with the Academy and the now 80-something Neville Marriner. Unfortunately, this recording was based on a rearrangement by Mozart and there are some differences between the rearrangement and the more widely performed original score, especially in the closing chorus "Worthy is the Lamb".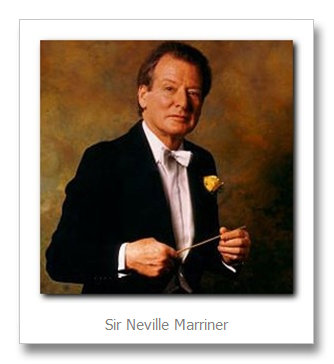 But what an amazing and jubilant interpretation of this final chorus it is! Even though this recording was made more than 20 years ago, the whole 2 hour performance still sounds as though it is being performed right in front of you in your living room. Of all the choral recordings I have, the synergy between the Academy chorus and orchestra is just breathtaking. The chorus timing on each note with the accompaniment is impeccable, and each number is exhilarating.
I don't enjoy the authentic-instruments performances as much, but most recent recordings are of this type now. Still, there are three such recordings in my collection: by the Boston Baroque with Martin Pearlman on an expensive Telarc Digital set years ago, with the Academy of Ancient Music and Christopher Hogwood performing on instruments that are less knife-sharp sounding than the Boston Baroque, and finally my most recent acquisition last week: with the Cambridge Choir of Clare College & Freiburger Barockorchester and René Jacobs. The Jacobs performance has lots of nuances with plenty of dynamic markings that that actually perked me up, as jaded a listener of Messiah I am. The chorus and orchestra doesn't have the powerful adrenaline of the Academy, but the because of those little changes in phrasing, the experience of listening to Jacobs' recording is refreshing.
So, of the eight recordings of Messiah in my collection, René Jacobs' is at the top of my list; followed closely by Neville Marriner's performance with the Academy. Both are amazing performances though and it's hard to go wrong with either. If one wants to go with the big traditional performances, then I'd suggest Robert Shaw's recording.
Next post, other vocal works by Handel… when I get to it.:)