Music for babies
While driving home from church and Yotei last Sunday, Ling asked if we can get a music playback device. Apparently, babies can start 'hearing' from the 5th month, and she believes that the right kind of music will help nurture our baby daughter's intelligence while she's still in the womb.
Yep, Ling's turning into a regular Singaporean mum – the scary kind that wants the child to have every head start LOL.
In any case, that means the daddy has to do all the leg work again. Got to find a portable enough MP3-capable device with speakers, then put together albums of appropriate music. No easy feat when at last count I think our classical music collection at home amounts to around 1600 albums. Moreover, it's 'happy' sounding music only. Which means baroque to early classical, stopping at say roughly with and around Haydn's compositions. Compositions only in major keys; no minor keys.
And speaking of music, it's the 20th of the month again. More music acquisitions, with leaning towards the baroque and early classical repertoire just to get enough stuff for the Baby Albums.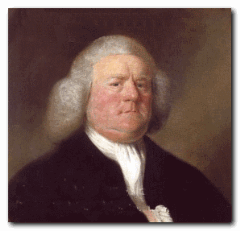 Boyce's 8 symphonies. William Boyce, 18th century English-born composer. Not really well-known, and this is the first time I'm hearing his works. Pictured right.
Corelli's Concerti Grossi. Happy sounding baroque music!
Geminiani's Concerti Grossi. More happy sounding baroque music, though this is from a little-known composer.
Telemann's Recorder suites and concertos. Even more happy sounding baroque music.
C P E Bach's organ concertos. You know the drill now LOL.
Handel's Ode for St. Cecilia's Day and Alexander's Feast. The Ode is a cantata based on the poem by John Dryden, and the latter an equally less well-known choral work.
Handel's Dixit Dominus. This is another new work to me, and unlike many of Handel's choral works I've got, this isn't sung in English. Had some difficulties figuring out the sung words, though the work is based on Psalm 110.
Haydn's Die Schöpfung ("The Creation"). The more well-known of the two oratorios Haydn wrote. I had an old Deutsche Grammophone highlights disc from the 90s conducted by Leonard Bernstein, but not a complete recording of the oratorio before. This work has one of the most majestic choruses ever written ("Die Himmel erzählen die Ehre Gottes" / The heavens are telling the glory of God) which I enjoy listening more to than any number from Handel's Messiah.
Haydn's Die Jahreszeiten ("The Seasons"). Less well-known than the above. This was the first of Haydn's vocal works I acquired years ago on cassette 20 years ago I think. Real pleasure revisiting these amazing compositions again.
Haydn's Missa in Angustiis. Or "Mass for troubled times". Haven't heard this work before, but it's named after Lord Horatio Nelson, the famed British Admiral.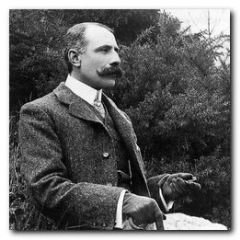 Haydn's Organ Concertos. Had no clue he wrote these.
Hummel's Piano Concertos Nos. 2 & 3. Performed by Korean pianist Hae Won Chang.
Mozart's Coronation Mass. Apart from Mozart's Requiem Mass, I haven't heard a lot of his choral works yet.
Elgar's marches. I've got Sir Edward Elgar's Pomp & Circumstances marches before, but this disc includes a couple of other marches that I haven't heard. Pictured here too.
Joplin's Rags. A different recording from the two albums I picked up last month, and by pianist William Albright. His The Entertainer sounds really different.
20 CDs of music – LOL.