January, 2009
now browsing by month
How to survive a sinking car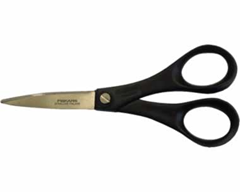 One of the most fun things about our being together is that, fundamentally, we're both from science streams. Ling of course is from the pure sciences Biology and Chemistry; and myself, Physics and Chemistry, and now in information systems and computing.
Now, as both of us are educators, we both continue to think about our subject materials. And in the last few years of marriage, have on occasion had disagreements about a particular application works. Like say for instance: that on a car's fuel consumption. Ling insisted that fuel consumption is based mainly on distance traveled. The longer the distance you drive, the more fuel you burn. I said fuel consumption is based more on fuel used in acceleration needed to increase velocity, e.g. moving a stationary car to a velocity point. Once constant velocity is achieved, you're consuming less fuel compared to initial acceleration.
In any case, we continue to have fun exchanges like the one yesterday night while we were enjoying a game of Hakuna Matata. I was driving the safari jeep in the game then looking for Olive Baboons (the mission required us to capture the monkeys' reaction to a remote-controlled camera LOL). Ling said, thoughtfully:
"You know, dear. I was thinking while driving today… should we keep a big scissors in the car? I mean, what if one day we accidentally drive our car into a river? Or if we drive it down a cliff, and the car is about to explode? If we had a scissors, we can quickly cut the seat belts loose to extricate ourselves right?"
Never mind that there're no rivers here for the driver to drive into: I mean, you'll have to consciously be wanting to drive into the Singapore River first. And let's not even get started on cliffs.
Ling did say a couple of times before that pregnancy affects her brain cells. So, I'll have to blame it on pregnancy, and indulge her. Next time we go to $1 store at Hougang Mall, I'll need to buy one of those big scissors and store it in driver's door compartment.:)